I had a very low reading month in September. Well, low for me. I read just five books, but mainly because I wasted time reading books I eventually abandoned. Oh, well. After the crazy reading spree I have been on for the past few months, I'm still ahead of my goal of reading 100 books this year. But the books I did read were (mostly) great and fantastic and made me supremely happy to be a bookworm.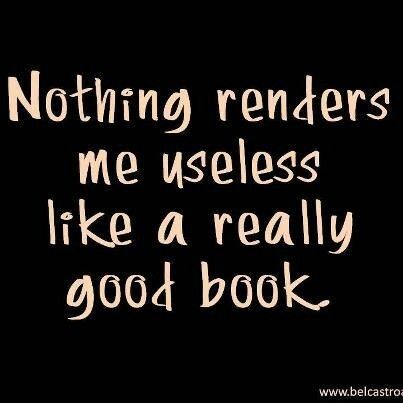 73. Sloppy Firsts by Megan McCafferty (2 stars)
I was really excited to read this book because it's been recommended to me by a few friends. And I always hate when I don't love books I've been recommended. This one, though, it was really just okay. It wasn't bad, exactly, but it also didn't engage me. I know Jessica Darling is a beloved literary character but she fell a bit flat for me. All the characters did, really. There didn't seem to be much movement with the plot and it all seemed a bit contrived. Also, I think there was a distinct lack of continuity in the voice between Jessica's journaling and her letters to Hope. (And Jessica was so whiny in those letters.) I found myself skimming it towards the end and I really just did not like the ending. At all. It felt very forced.
All in all, not a novel I enjoyed. And I don't like that I didn't like it because so many people loved it, but these are my feelings. I might pick up the second novel, but I'm not jumping up and down to read it.
74. Painted Hands by Jennifer Zobair (5 stars)
I just absolutely, positively, 100% loved this book. It captivated me from beginning to end. It was a book that met all my criteria for a perfect novel: great writing, characters to root for, conflict that made me keep turning the page, and an ending that made my heart happy. My full review of this wonderful novel is here. And now just go get this book!
75. The Wednesday Sisters by Meg Waite Clayton (4.5 stars)
This was our book club pick for September and I was excited about it! I've had this book marked as to-read for forever on Goodreads and I'm not sure I would have gotten around to it if not for my book club. I just thoroughly, thoroughly enjoyed this novel. It wasn't a page turner, nor a quick read, but there was just something so wonderful about this novel. Maybe it was the time period, maybe it was the characters, maybe it was the writing. Maybe it was all of that. I was just swept into this world and into the lives of these women. It was heart-breaking and heart-warming, sad and cheerful. It was a book that reminded me why I love reading so darn much.
76. My Life Next Door by Huntley Fitzpatrick (5 stars)
This is easily my new favorite YA romance novel. I love love stories. I love them. I love the hopeful ones. I love the ones with complex characters who are screwed up but also so lovable. I love the ones with a male character that makes you swoon and a female character that you could see yourself befriending.
This book followed the story of 17-year-olds Jase and Samantha, who have grown up next door to each other but know very little about one another, as they have gone to different schools. Jase's family is big and loud, while Samantha's is small and quiet. And almost every day, Samantha climbs up to her rooftop and sits and looks out at this big and loud family. And one day, out of the blue, there is Jase. Climbing up next to her, talking to her as if they're friends. And so begins their love story. It was beautiful and sweet and so special. This is the kind of love I want.
It's not a predictable romance story, at least not in my opinion. It's filled with twists and turns I wasn't expecting, an ending that is not neatly wrapped up and some loose ends are left for you to figure out. But I loved that. Because life is just messy and sometimes loose ends get wrapped up and sometimes they don't and that is okay.
I am so excited about this author. She completely stole my heart.
77. Brava Valentine by Adriana Trigiani (4 stars)
This is the second book in a trilogy by Adriana Trigiani, following the world of Valentine Roncalli as she watches her grandma get married in Italy and then has to go back to New York and learn to manage her family's shoe business by herself. Throw in some crazy family dramatics and a sexy love interest who writes her love letters and you have all the markings for a fantastic read. I truly enjoyed this novel. I love the way Trigiani writes. It feels as if I am right there in the book. She places me right next to Valentine as this poor girl tries to figure out who she is and what she wants and why she's so scared of happiness. Valentine is a character that I loved, but also wanted to shake at times because she made some really poor decisions. It was definitely a book I had a hard time putting down.
I can't wait to read the final book in this series – which I'll actually be reviewing for TLC Book Tours in January. Yay!
Have you ever disliked a book that came highly recommended?