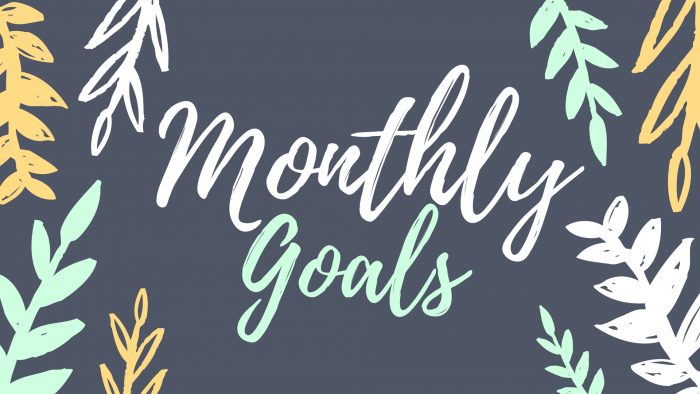 Well, June is over and it wasn't exactly successful when it comes to my goals. However, June was difficult. It's always a hard month because my dad's birthday is on the fifth and then there's Father's Day to contend with, so it brings up a lot of emotions in me. Coupled with a major depressive episode for the majority of the month and… well, my goals weren't at the front of my mind for most of the month. Ah, well. I tried my best! Here's how I did on my June goals:
1) Lose 5 lbs. I lost 3 lbs in June, which means I didn't make my goal of losing 5 lbs, but I did make some progress. And I'm going to choose to be happy about that.
2) Make a file on my computer with my mom and stepdad's engagement and wedding pictures. Guys! I finally did this. And I'm in the process of putting together her wedding album now. I may actually get this done before the end of the year! Who knew?!
3) Make a therapy appointment. Well, I emailed two therapists, does that count? One of them never responded to my email. The other emailed me back, asking me to call her, but she didn't leave her number. Which means I need to search to find it myself. It's not a difficult step, but it's still a step I have to take and I just haven't made the time to do it. After the depressive episode I had in June, combined with some relationship stuff I'm working out, I know I need therapy more than ever, but man if the process of finding a therapist isn't incredibly taxing.
4) Write 2,000 words a week in my novel. Nope. I had a rough time with fiction writing in June, so I only managed to write about 1,000 to 1,500 words a week.
5) Spend less than $150 on eating out/entertainment. Oof, no. This was a spend-y month, and I went over by about $50. I really need to get this section of my budget under control, especially as it relates to eating out!
6) Spend an afternoon at my pool. Nope. WOMP. The easiest goal on my list and I couldn't get it done. Ugh. I even planned to have a fun pool day with my mom last weekend, and we got rained out.
One goal completed out of six! Eeps. I hope that July is a much more successful month for me because I need to see some momentum with my monthly goals. Here's what I'm planning for July:
1) Design and order my mom's wedding album. I'll be really happy to get this done, so I can stop stressing about it! It's been three years since her wedding, and that's three years of this little task hanging over my head. (To be clear, my mom has not asked for a wedding album. It's something I've wanted to do for her, so all the stress is self-induced.)
2) Leave positive ratings and reviews for 10 of my favorite podcasts. I am a voracious podcast listener, but I've never left any reviews for my faves. That needs to be remedied because I know ratings and reviews help them so much.
3) Add two extra writing sessions at Starbucks. I meet up with my friend M. once a week for two hours to write, and I'd like to add in two other two-hour writing sessions on my own. This feels much more doable than trying to write every day or something like that.
4) Schedule a therapy appointment. Back on the list. Let's hope I can find a good therapist in July. Fingers crossed!
5) Have a no-spend week. I know that I can't go completely no-spend in July, but I would like to attempt a no-spend week. Just seven days! I can do seven days!
6) Visit a new-to-me nature preserve. We have a bunch of nature preserves all around the Tampa Bay area, and I'd like to start visiting more of them because moving my body and being out in nature are helpful for my anxiety disorder.
What's something you'd like to accomplish in July?
Linking up with Feel Good, Dress Better's Small Goals linkup.