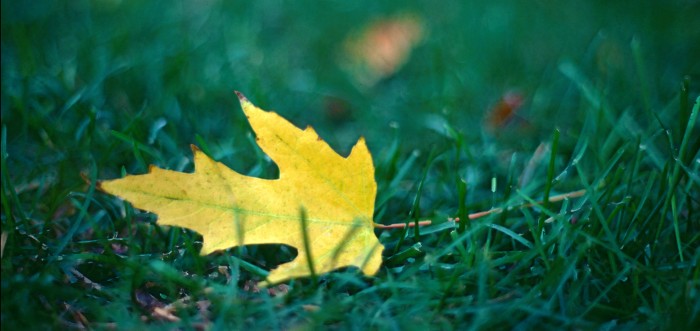 I'm afraid of missing out.
I'm afraid of not living my life by the mantra "YOLO!"
I'm afraid of wasting my time, of not measuring up to my version of success, of not measuring up to other's versions of success.
I'm afraid of not being special, not being important, not being necessary.
I'm afraid of dying and I'm afraid of living.
Not that I'm suicidal, or even depressed. I'm not. Life just feels… overwhelming at times. There's so much to do. So much to see. So much to measure up to. So much to hurt. So much to love. So much to be.
I'm afraid I can't do it all.
I have friends who fill up their free time with adventures and funny dating stories and traveling and just doing. They don't sit still. They have buckets and buckets of energy. I get tired from even one night out.
It's probably why I hate dating so much. Even one date expends so much of my limited energy. And if the date goes well and then I have to consider adding a person into my solitary lifestyle? Forget it. It feels like too much work.
I always wonder what it's like to be the kind of person who thrives on being busy, of balancing a ton of responsibilities. Someone who makes plans upon plans during their weekend, barely having time for sleep.
I thought I had accepted who I am.
I'm introverted, which means I get drained by social interaction.
I have social anxiety, which means my mind is constantly buzzing with worries of what people are thinking of me when I'm with them.
I'm highly sensitive, which means loud places and conversations rattles me.
All of this thrown together gives you a person who thrives on slowness. On quiet. On calm. On peace.
And I like that about me. I like that I am content in my own company, happiest for quiet nights in and lazy weekends.
But I also don't like that about me. I don't like that it takes so much energy for me to go out. I don't like that my natural personality is one who is a hermit, and that I have to force myself to make plans with friends and accept social invitations.
And not to mention, when I do go out and be social, I never feel totally comfortable, no matter where I am. (See above: social anxiety) I'm always worried about something. I'm worried about the logistics of where I'm going. I'm worried about holding conversation. I'm worried about what people are thinking of me and if they actually even want me at this event.
It's exhausting. It's so exhausting to be in my head.
So what's the solution? How do I let go of the fears and the worries and the constant anxiety? How do I finally start living a YOLO-kinda life? How do I stop being afraid that I'm wasting my time?
Therapy would probably help.
But more than therapy (which I do admit I need, no doubt about that), I think it comes to truly accepting who I am. Which is hard, when the whole world is filled with extroverts. And yeah, sure, introverts are having their time right now. But truly? Extroverts still rule the world. And I don't fit into that world.
I'm a girl who hates to be busy. I like quiet weekends with one or two (or zero, even) social engagements. I don't have the mental stamina to stay out all night (and I never have; this isn't a cutesy "oh, I'm just getting old! Tehehe." No. I was this way at 20.) and I hoard my alone time like a fiend.
And the people in my life understand this about me. They get it. I'm not saying I have friends who think I'm weird for my need for alone time. Quite the opposite. But there's still this… fear… that I'm not doing enough. That I'm letting myself off the hook. That I need to be more extroverted… even though I am 100% not an extrovert and I shouldn't strive to be.
(And don't even get me started about dating. Dating is a whole other version of hell when you're shy, introverted, and socially anxious.)
I've definitely come out of my shell more in the past few years. I've made a close circle of girlfriends. I try to make plans on the weekends, even if it's just one thing and the rest of my weekend is spent puttering around my apartment, writing and reading. But it's still hard to look at other people's lives and realize how different mine is. How less exciting, less courageous, less bold. I worry that I'm wasting my time.
When it comes down to it, though, I think we're all scared that we're not doing enough. Some of us may feel like we need to get out more, while others may feel like they don't know how to relax and unwind. We all want our lives to mean something. We're all afraid of wasting this precious time on earth.
The truth is, we're not wasting time or missing out or not living up to the "YOLO" standard. We're all doing the best we can with what we've got. We're all trying to be the best versions of ourselves, and sometimes we fail at that and sometimes we succeed and that is the absolute beauty of life. That is the power of the human experience – failure and success and trying.
Let's all keep trying.