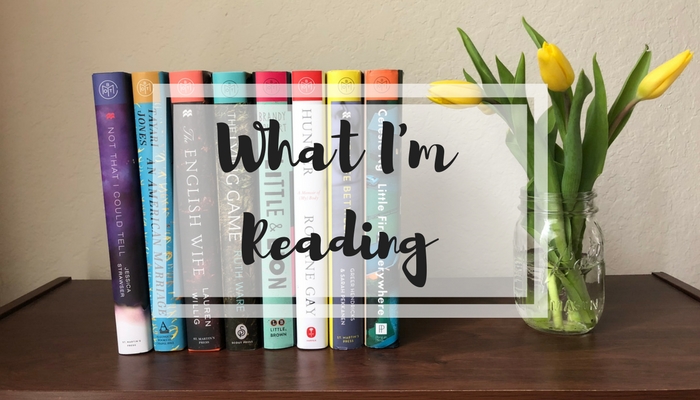 Happy Monday, friends! Near the start of the weekend, I was worried that I might not have any books to talk about this week – at least books I've finished. It was a really busy week and weekend and I only grabbed reading time in snippets, like right before bed or on my lunch hour at work. But I did end up finishing two books this week even in the midst of my crazy schedule. One was a romance (and I was more apt to pick it up this week because my anxiety was all over the place and I just needed something light-hearted) and the other was an audiobook that I listened to on my commute.
Books Finished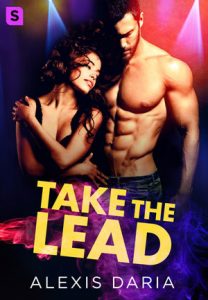 Title: Take the Lead
Author: Alexis Daria
Format: e-book
Published: 2017
Rating: ★★★★☆
I've been hearing a ton of buzz in romancelandia about this novel, and since I'm trying to read more diverse and queer romance this year, I decided to pick it up as my diverse romance for April. I was nervous because I have really high standards when it comes to romances and a lot of the books that are frequently recommended in this genre just don't do it for me. Thankfully, Take the Lead totally delivered. The novel is basically inspired by Dancing with the Stars and involves the love story of trained dancer Gina, who has just been told that she has to make it to the finals in The Dance Off or else she's out of a job, and Stone, a reality TV star. His family has been part of the popular wilderness show Living Wild for a number of years, so he's a macho outdoorsman who lives off-the-grid in Alaska and doesn't know much about LA or dancing or any of that. And, of course, these two opposites attract as Gina helps Stone open up, both with his feelings and with his dancing. I was thoroughly impressed with this debut and wanted to spend all my time in their little world. (Add to Goodreads.)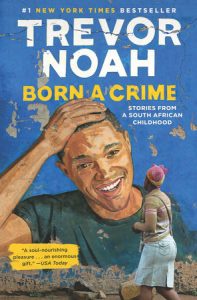 Title: Born a Crime: Stories From a South African Childhood
Author: Trevor Noah
Format: Audiobook
Published: 2016
Rating: ★★★★★
If you've never listened to an audiobook before and don't understand the appeal, do yourself a favor and download Trevor Noah's memoir. I promise you: it will be completely worth the listen! The audiobook isn't too long (just under 9 hours) and he is a fantastic narrator. He uses voices perfectly and for me, he totally captured the spirit and heart of South Africa. I didn't know much about Trevor Noah or his life before listening. All I really know about him is that I love him on the Daily Show and his recent comedy special was amazing. And I was blown away by this memoir. It only covered his life in South Africa (I was dying to know how he ended up in America and becoming the new host of the Daily Show, but alas, that wasn't the reason for this book), but it was everything I expected: funny and sad and heartfelt and silly and maddening. All of the emotions! Trevor Noah truly endured a lot throughout his childhood and early adulthood, and it was astounding and heartbreaking. I highly, highly, highly recommend this book and I think it's such an important read. (Add to Goodreads.)
What I'm Reading This Week
Everybody's Son by Thrity Umrigar – I didn't really have much time for reading this week due to my busy schedule and when I did have some free time, I just wanted to read my light-hearted romance novel. Still, I managed to read 150 pages of this novel and I'm sure I'll finish it early this week, since I don't have much going on. It's interesting, for sure, but also making me angry, which is why I'm less and less inclined to pick it up. (Angry in a good way…? Like, it's bringing up emotions in me that I know the author wanted.)
The Way Home by Cindy Gerard – My romance pick for this week! Cindy Gerard is my absolutely favorite when it comes to romantic suspense and I'm excited to dive in this week.
Astrophysics for People in a Hurry by Neil Degrasse Tyson – This is my nonfiction pick off my "immediate TBR" and I'm apprehensive about it. I'm just not sure it's going to be accessible enough for me! My plan is to go slowwwww with it, maybe just a few pages a day, and really try to understand what he's saying. That said, I'm also not adverse to abandoning it if it's not serving me. We'll see!
What are you reading this week?