It's time for Week in the Life! This is the fourth year I've done this series, and it's one of my favorites on the blog. Usually, I do Week in the Life in mid-November, but due to scheduling, this week worked out much better for me. I'm excited to take you all along in my life this upcoming week. (Let's just hope I don't get knocked down by another head cold like I did last year!)
Here's what Monday looked like in my world.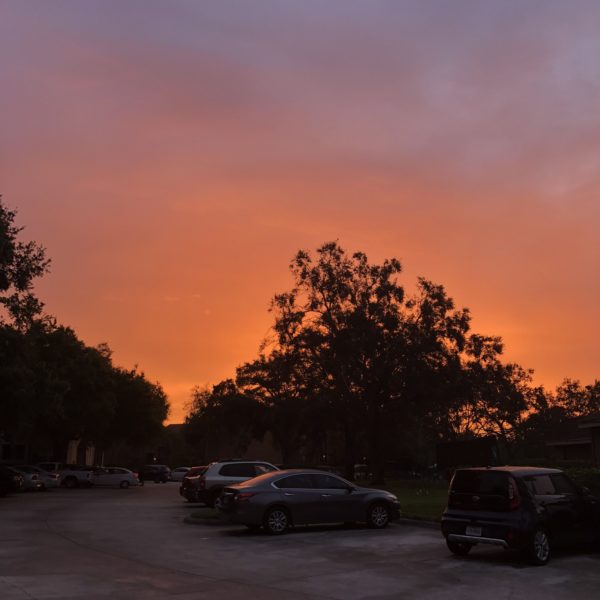 6:00 AM // My alarm goes off and I stumble out of bed to silence it. I bring my phone back to bed with me and fall back asleep.
6:15 AM // I force myself out of bed and straight into the shower. Dutch had a rough night of sleep last night (he was up for over an hour in the middle of the night and then he was restless for the rest of the night, which is unusual for him since he's been on his anti-anxiety meds), so I am one tired woman this morning. Hoping a shower will wake me up!
6:25 AM // Out of the shower and I start getting ready for work while listening to a Book Riot podcast. I opt for a braid today, since I just don't have the energy to blow dry and straighten my hair. Since I saved time by not doing my hair, I'm ready for work a little early, so I do the dishes that I left in the sink last night, prepare my iced coffee, and read a few blogs.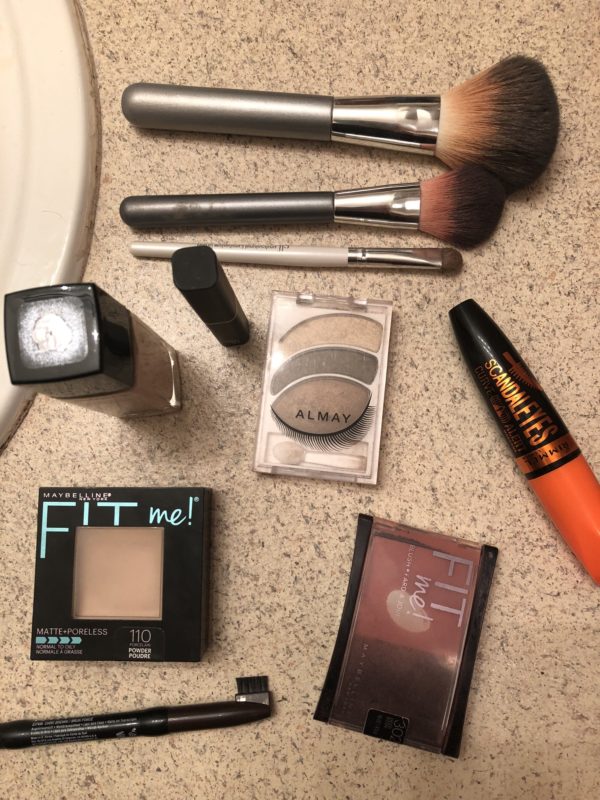 7:15 AM // I wake Dutch up (he used to get up when I did, but now he just sleeps until I wake him up, like a proper teenager) and we go on a morning walk. He's got some energy today, so our walk is a little longer than normal.
7:35 AM // I leave for work and traffic is a nightmare. There isn't an accident on the bridge; traffic is just heavier than normal. Thankfully, I don't mind too much because I get to listen to an episode of the What Should I Read Next? podcast.
8:30 AM // I finally arrive at work (30 minutes late!) and put my lunch away, turn on my computer, and sip my iced coffee while going through the emails that came in over the weekend (as a writer, I'm not expected to respond to emails at night or on the weekend) and establishing my to-do list for the day.
8:45 AM // My first task of the day is to email my monthly content to one of my clients, so I start working through the edits I received. Halfway through this task I realize I'm hungry so I eat some yogurt. Once the content has been emailed to my client, I update some files based on client feedback that was received last week.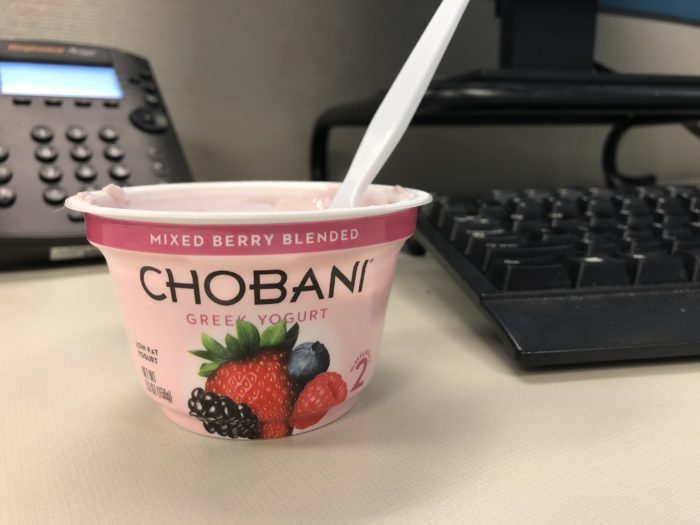 10:00 AM // The usual Monday morning meeting with the account managers and those of us from the writing team who work with launching clients. We discuss all of the clients who are getting new website designs/content and their current status. I learn about two new clients that need a writing team assigned, so I beg my boss to give those clients to me after the meeting. I'm itching for some new clients! She agrees and seems very happy that I asked.
11:00 AM // After the meeting is over, I'm back at my desk and getting started on my writing task for the day.
11:30 AM // My stomach is growling, so I take a break to eat my lunch. A few weeks ago, I got a craving for PB&J and that's a craving I can get behind because it's suuuuch a cheap lunch. Haha. Unfortunately, I can feel myself getting sick of the PB&J, so this is probably the last week I'll have it. (I have to constantly switch up what I eat for lunch because I get sick of things so easily.) While I'm eating my lunch, I read some blogs and use the second half of my lunch break to dive into my current read.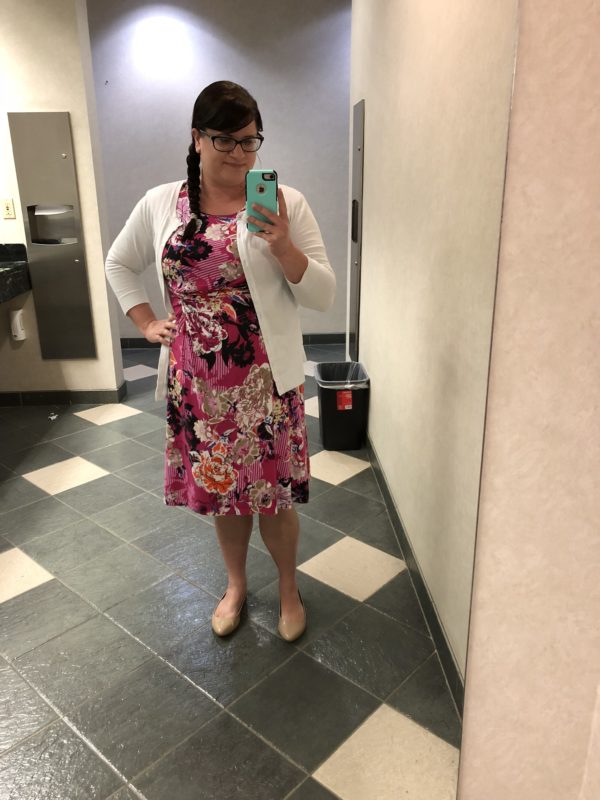 12:30 PM // Back to work and back to writing. I just need to finish up the content I started earlier and my big task of the day will be complete.
3:00 PM // Writing is done! I send the pages to a coworker for edits, and then take a break to stretch out my legs. Once I'm back in the office, I grab my baggie of grapes and chow down while reading some blogs.
3:25 PM // I start sourcing the images I'll need once I begin publishing the content I've written this month on my clients' websites.
3:50 PM // My coworkers group chat explodes with the news that Hulk Hogan is in the lobby of our office building. Random?! A couple of the girls go downstairs to see if they can get a picture, but he disappears down a hallway and into an office before they can do so. Darn!
4:05 PM // Back to work after that fun diversion! I'm just sourcing images and chatting with a friend on gchat as the day winds down for me. I don't want to get started on any major tasks right now, so once I'm done sourcing images, I read some blogs.
5:30 PM // Commute home while listening to a fantasy football podcast. For some reason, traffic is backed up getting onto the bridge (which never happens), but once I'm on the bridge, it's smooth sailing.
6:00 PM // I'm home and it's pouring down rain. The kind of rain where an umbrella doesn't even do you a lick of good. I rush inside my apartment, set down my stuff, and greet Dutch who is sitting just inside the bedroom. At this point in his life, I have to let him sniff me every time I come home so he knows it's me. (Aging dogs break my heart, man.) Once he realizes it's his girl, he gets super excited and we go outside for his walk. He decides that a little rain didn't hurt nobody, so he prances around outside like it's 80 degrees and sunny. Meanwhile, I get soaked even though I have an umbrella.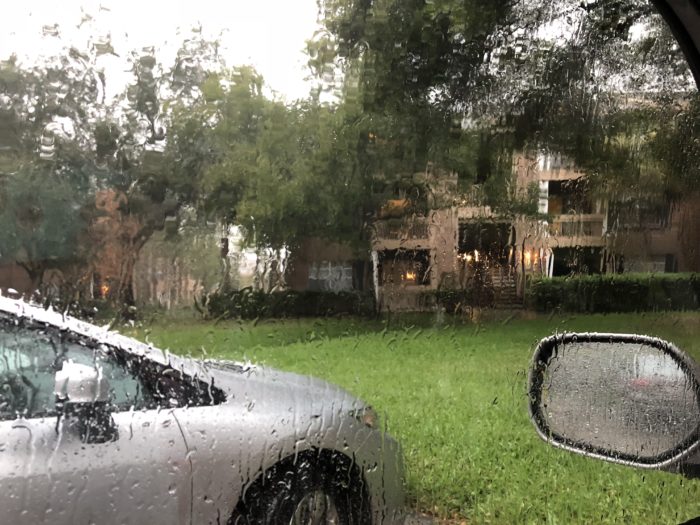 6:10 PM // Back inside, Dutch gets rubbed down with a towel, and I get into comfy clothes and take off my makeup. Ahhh. Favorite part of the day!
6:15 PM // I start making dinner, which is healthy baked chicken nuggets (my favorite Skinnytaste recipe that I've been using for years) and roasted potatoes. While my food is cooking, I make the marinade for tomorrow night's dinner (this recipe!) and then my mom Facetimes with me and we chat for a bit before her connection cuts out (womp).
7:00 PM // Time for dinner! I eat while watching an episode of Grace and Frankie.
7:30 PM // I start working on this post and then take a break to give Dutch his nightly meds and feed him dinner. Every now and then, he requires hand feeding and I think it's because staying upright is more difficult at night. He's constantly slipping around on my wood floors and doing the splits with his front legs. Sometimes, he whines at his food bowl. Seriously, it's so damn hard to watch dogs get old.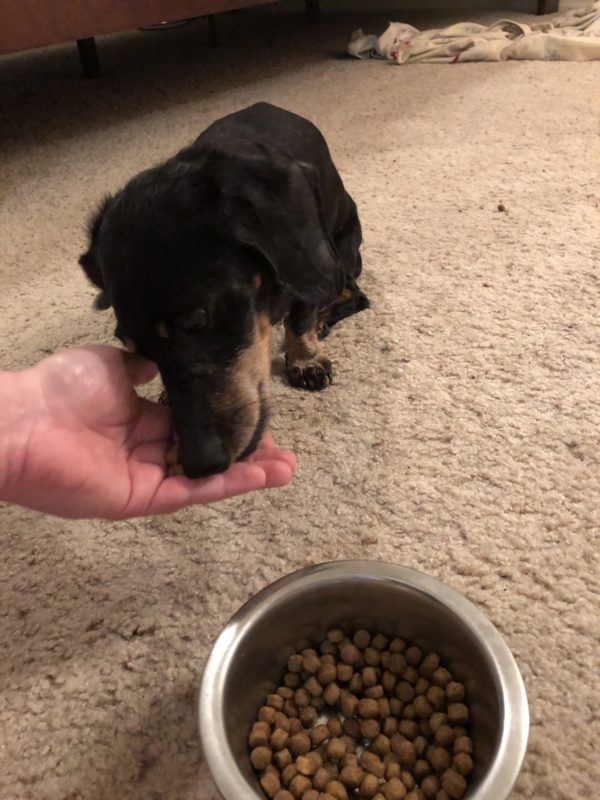 8:00 PM // I put on today's Pod Save America episode as background noise as I clean up the kitchen and make my lunch for tomorrow. I also do my nightly routine of brushing my teeth and washing my face.
8:30 PM // I finish writing this post, insert pictures, yadda yadda yadda.
9:00 PM // In bed with my book and my dog. Yay!
9:30 PM // Lights out!
Tell me something good about your Monday!
Monday a year ago, two years ago, three years ago