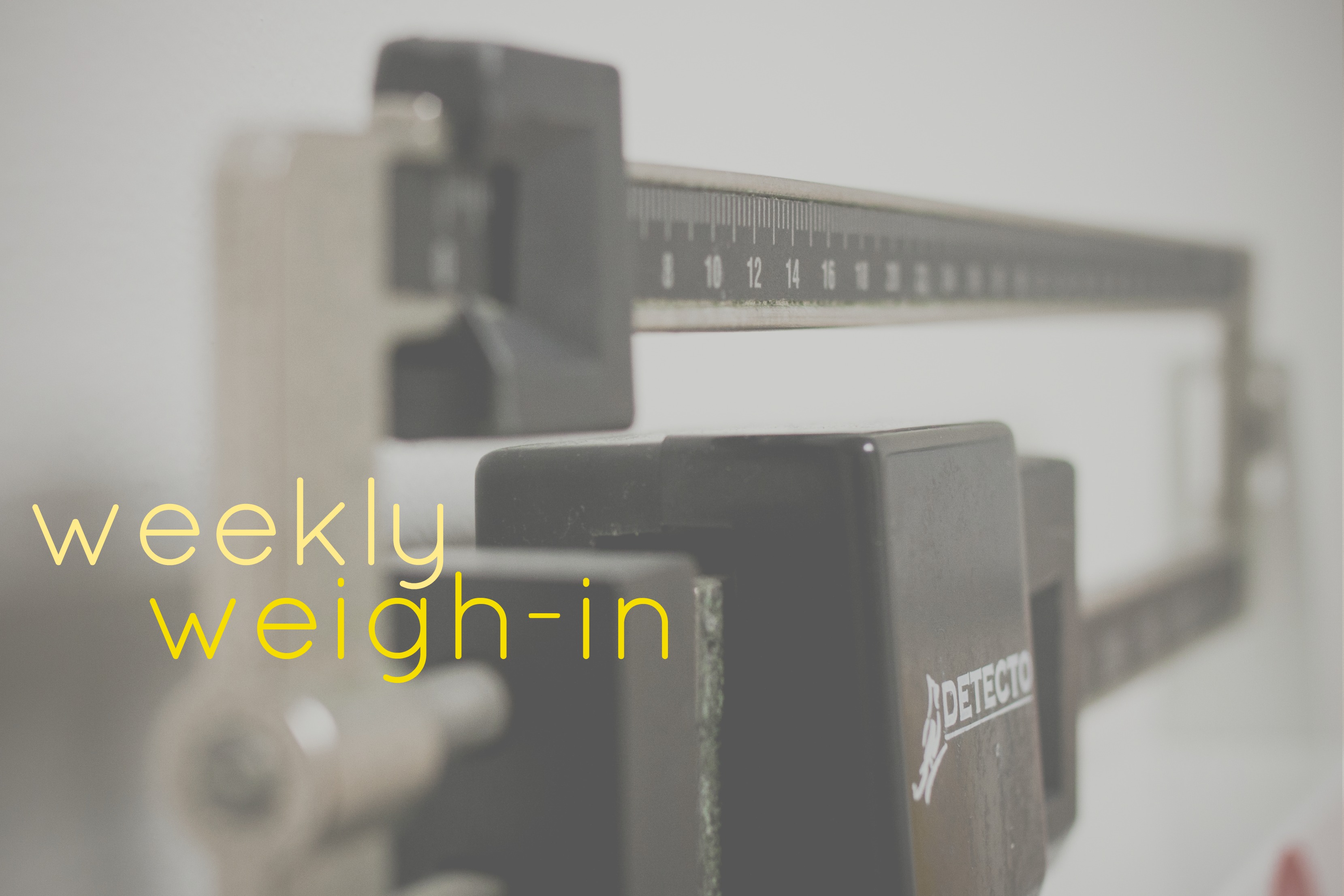 Lately, I've been thinking about the one time I was super successful with losing weight. Way back in 2007, I lost 30 lbs and felt amazing. I had been struggling with my weight ever since I hit puberty, seeing the scale dip up and up and up with every year that passed. I was never a big girl; just one of those girls who could stand to lose 15 or 20 pounds.
The year I lost weight was also one of the worst years of my life. I was away at college, struggling to make friends and find my place. I hated every part of living on campus, crying myself to sleep more nights than I care to remember and feeling the ache of loneliness down to my bones. (I also had a horrible roommate who would lock me out of my room to have sex with her boyfriend, take my food/drinks without asking, and was a total slob – one time, she left an apple core sitting on top of her dresser for two weeks.) So that was the year I found the essence of my faith and a new healthy living lifestyle.
My faith was there to provide comfort and hope. My weight loss was there to help me feel good about one part of myself, since I felt every other part was totally useless. (What type of person can't make friends?!) In the space of about four months, I lost 20 lbs and then, when I moved back home in May, I lost another 10 or so. I looked great, felt great, and was so proud of how far I had come.
But then life just got crazy as I started a job in a preschool, continued with school as a commuter student, and generally fell apart with healthy living when I failed my final student teaching internship. The weight crept back on. And on. And on. And on. And, as is well documented on this blog, I've been trying to lose it for years but can't seem to find that magic formula I found back in 2007.
I've been thinking about that time in my life and figuring out what I did to lose weight, and here's what I figured out:
1. I was a cardio monster. When I was living on campus, I went to the gym almost every day, and I would spend 45 minutes on the elliptical or the stationary bike. I didn't do any strength training, just cardio. And guess what? It worked! My workouts lately have been heavy on the strength training side, but when it comes down to it, cardio is king when it comes to losing weight and burning fat.
Moral of the story: I need to do more cardio, at higher intensities, at least five days a week. (Though I still plan on strength training, but only about two days a week, for 15-20 minutes, because I know it can't hurt!)
2. I tracked every morsel of food and found a community to support me. I started a blog on Xanga (yes, Xanga) to detail my healthy living journey and joined SparkPeople to track my food. I believe I was at a 1,500 calorie a day diet, which is a plan I followed to a tee. I wrote down everything I ate and was accountable for it. Sadly, I also found a terrible world of dieting blogs (think: girls surviving on 500 calories a day) but luckily, I found a great group of girls who were also dieting the right way, and they were instrumental in providing support and encouragement in my journey.
Moral of the story: I need to get back into the habit of tracking my food (even though it's annoying) and I need to have a place to be accountable for my weight loss journey.
3. I walked everywhere I went. As anyone who has lived on a college campus knows, you walk everywhere. Anytime I wanted to go anywhere (whether to class, to the gym, to the student center, to the library, etc.), I had to walk at least half a mile to get there, but it was usually longer. I went from a sedentary lifestyle to hoofing it everywhere I went. I wish I could still do this! I really wish I lived in a more walkable city.
Moral of the story: I need to find ways to sneak in activity throughout the day, like walking the stairs at work, making myself get up from my computer every few hours, doing mini circuits in the bathroom, etc.
4. I ate Subway a lot. You guys, the Subway diet is not a lie! It actually works! I'm so dead serious. There was a Subway on campus that was close to the gym and all of my classes, so I usually picked up a sub after my workout and took it back to my room to eat. I probably had a sub 4-5 times a week, no lie.
Moral of the story: There is none, but I dunno, maybe I just need to eat Subway for lunch every day?!
5. I never, ever felt deprived. During this time, I never gave up drinking soda and I had a serving of chocolate every night. (And I tracked it!) I don't remember ever feeling truly deprived. I think, at first, I just started by cleaning up my eating a bit and exercising, and once I started seeing results, it became easier and easier for me to follow my eating plan and keep up with exercising. I was getting compliments on my weight loss, loving my body, and feeling so amazing.
Moral of the story: It's not important to quit every unhealthy habit at one time. Built it up slowly, be consistent, and the work will pay off.
***
So here's what I've decided: I'm going to start detailing my weight loss journey on this blog. I know, I know. I've done this before. (Need proof? More proof? Even more proof?) But I'm stubbornly going to do it again. I need the accountability. I need a place to talk about the ups and downs, to get feedback and encouragement. I'll be detailing my workouts, writing down weekly goals, and talking to you about my struggles, my victories, and my weight loss. I am hoping these updates will be filled with more awesome milestones than sad failures, but we'll see.
I am also going to start using My Fitness Pal to track my food (friend me?) and I'm doing Amber's four-week DietBet to give me further motivation to lose weight (especially since the pot is now over $10,000!). Additionally, I'm going to settle on three goals to work towards every week that will propel me to the finish line.
This week, my goals are:
To start tracking my food daily and following the limits MFP gives me as best I can
To work out every day (five days of high intensity cardio, two days of walking with Dutch)
To make myself get up from my desk every two hours and use the stairs instead of the elevator
***
And that is that, as one of my coworkers likes to say.
What do you think is the biggest key to losing weight and keeping it off?