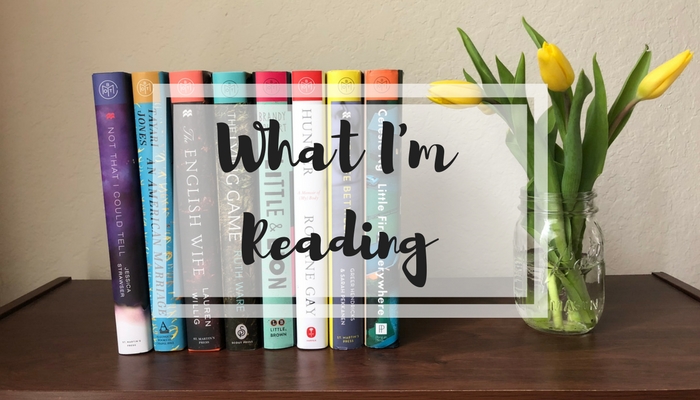 What a weekend! I visited an animal shelter on Saturday and fell completely head over heels for two kittens. However, I did not seal the deal, even though a part of me wanted to. But I also felt a bit panicky about making a decision that fast. I only went to the shelter to look at the kittens and make sure this is really what I want to do. And I really, really do. I really, really want to adopt some kittens. So yay for that!
After my visit, I spent time perfecting my online shopping cart on Chewy.com so I would have everything I need to welcome kittens into my life, and finally pushed the order button on Sunday evening. I'm $200 poorer, but I cannot wait to get all of my items and get my apartment ready for my new babies!
(Also yes, I am continuing to check the shelter website to see if the kittens are still available. I'm going to take it as a sign that the kittens are meant to be mine if they're still there this weekend. Sooo… we'll see!)
Books Finished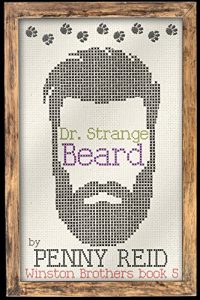 Title: Dr. Strange Beard
Author: Penny Reid
Published: 2018
Format: Library e-book
Rating: ★★★★☆
Plot Summary: Simone and Roscoe were best friends until something happened when they were in high school, and Roscoe essentially "ghosted" her. Now, she's back in town, working undercover at her mom's restaurant and has to force her way back into Roscoe's life for her case.
My Thoughts: This was a really fun read, one of Penny Reid's better romances. I really loved the back-and-forth between Roscoe and Simone, even though it took them forever to go from enemies to friends to lovers. There was a really interesting side plot involving a racist cop and Simone (who is black) that I thought was dealt with sensitively. Since the author is white, this could have come across contrived, but it really didn't. (However, as a white person myself, I'd be curious to read reviews from black readers to figure out if their reactions are the same.) This book had just the right amount of silliness and fun, and it was a great light-hearted companion to a much heavier book.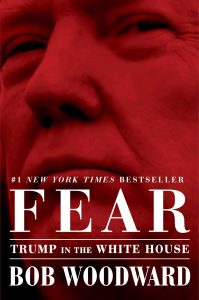 Title: Fear: Trump in the White House
Author: Bob Woodward
Published: 2018
Format: Library audiobook
Rating: ★★★★★
Plot Summary: Drawing on hundred of hours of interviews, meeting notes, and more, Bob Woodward offers readers an intimate look into what it's really like being in the Trump White House.
My Thoughts: Well, it's pretty obvious that I am no Donald Trump fan, and I was so excited to get my hands on this audiobook. I've been following what's going on in the Trump presidency very closely, thanks to podcasts and a very informed Twitter feed, so this just felt like I was actually in the room when all of these decisions I heard about were happening. The book is written like a novel (and boy, do I wish it were one) and it gripped me from beginning to end. What I found the most interesting isn't the way Trump acts as president, but the way everyone around him has to constantly assuage him and keep him from making stupid decisions. It's a fascinating read and one I highly recommend.
What I'm Reading This Week
Home Front by Kristin Hannah – I have just about 100 pages left in this novel, and while it's been a heavy read, I'm already sad about being finished with it. It's one of Hannah's better novels, that's for sure, and my heart aches for every person in this story. Unless something crazy happens at the end, pretty sure this one is getting 5 stars from me.
On Second Thought by Kristan Higgins – I'm a little less than halfway through this novel, and ughhh, I just love it so much. It's funny and I just love the way this author writes family dynamics. She's the best at it.
The Book of Unknown Americans by Cristina Henriquez – I suggested this novel for book club, and everyone was on board, so I'm excited to finally read this novel. It's been on my TBR list forever and I know it's a favorite of so many readers. I can't wait to start it!
What are you reading?