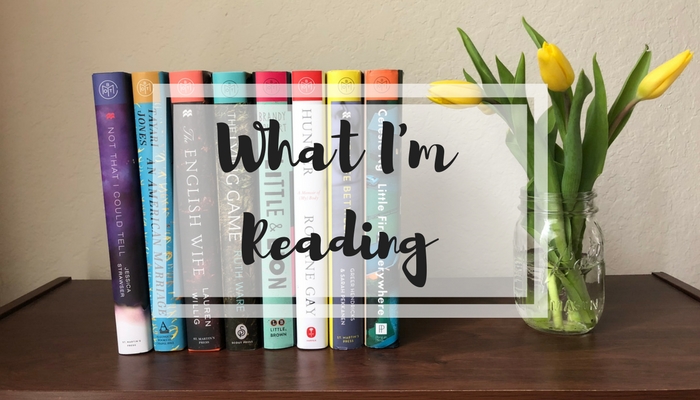 This will likely be my last "What I'm Reading" post for a few weeks. If you can believe it, next week is Christmas and that also kicks off my "Best of 2018" posts. I should be able to resume these posts on January 7th, so there won't be too much of a pause. 
My week and weekend have been a bit crazier than normal as I settle into life as a new cat mom. Eloise is warming up to me, getting more and more comfortable every day. She's greeting me in the mornings and when I come home and mewing at me when she wants attention (as well as rubbing herself all over me!), so I think it's safe to say we're well on our way to best friendship. 
Even with a busy week and weekend, I managed to finish two books! Here are my reviews: 
Books Finished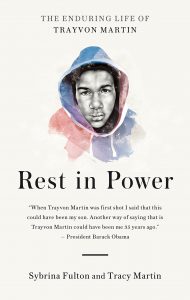 Title: Rest in Power: The Enduring Life of Trayvon Martin
Authors: Sybrina Fulton and Tracy Martin
Genre: Nonfiction, Social Justice
Published: 2017
Format: Library audiobook
Rating: ★★★★★
Plot Summary: The parents of Trayvon Martin come together to tell the story of their child, their mourning, their search for justice, and the birth of a movement.
My Thoughts: Oh, this book was probably one of the most difficult ones to read. It was gut-wrenching to listen to Trayvon's parents try to make sense of their son's senseless death. It was infuriating to listen to all the ways the system failed them, and how their son was essentially put on trial during his own murder trial. And it was also hopeful to learn how people came together for them, like Sybrina's coworkers giving her all their vacation time so she could focus on grieving the loss of her son and fighting for justice. Or people coming together to demand answers and Zimmerman's arrest. It's a story that is all-too-familiar nowadays, black men being senselessly killed just because they are black and therefore dangerous. It needs to stop and I am so grateful to Trayvon's parents for writing their story. I know it had to be so difficult to relive the emotions of those first few hours, days, weeks after discovering Trayvon had been killed. This should be required reading.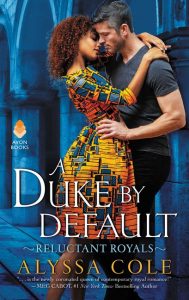 Title: A Duke by Default
Author: Alyssa Cole
Genre: Contemporary Romance
Published: 2018
Format: Library e-book
Rating: ★★★★☆
Plot Summary: Portia is known for being a bit of a hot mess, so in an effort to become a new version of herself, she applies to be an apprentice in Scotland for a struggling swordmaker named Tavish. But when she discovers that Tavish is the secret son of a duke, he becomes her newest makeover project.
My Thoughts: I really enjoyed Alyssa Cole's first contemporary romance, A Princess in Theory, but I think I loved this one even more. I was curious as to how Cole would redeem Portia because she was definitely tough to love in A Princess in Theory, but Cole did a wonderful job at letting us into the woman behind the hot mess and helping us understand why she did the things she did in that first novel. And in this novel, Portia is a woman who just broke my heart because I felt so deeply for her struggles. I loved seeing how she worked so hard to not be the screwup her family thinks she is, especially as she helps Tavish learn the ropes of dukedom. The romance between Portia and Tavish was sweet, but I do wish there was a little more chemistry between them. I loved how Portia begins to blossom under Tavish's love, but I don't know if there was enough happening in their romance for me to fully believe in it. Still, it was an enjoyable book and what's not to love about a Scottish hero? Nothing. 
What I'm Reading This Week
The Great Alone by Kristin Hannah – I am a little more than halfway through this novel, and I'm enjoying it. It's one of those books I can easily set down and not really feel the urge to pick it up again, but once I do pick it up, I'm sucked right back into the story. I'm very interested to see how the rest of this novel unfolds!
Simply Irresistible by Jill Shalvis – Oh, what a fun little romance this is! It's such a nice, light-hearted companion to The Great Alone. It's reminding me why I love Jill Shalvis so much; she writes damn good romances!
What We Were Promised by Lucy Tan – I picked up this novel on audiobook over the weekend. By the synopsis, it seemed like the kind of book I would enjoy dipping in and out of in audiobook form rather than reading a physical version of it. I'm only a couple hours in, but so far so good.
What are you reading?