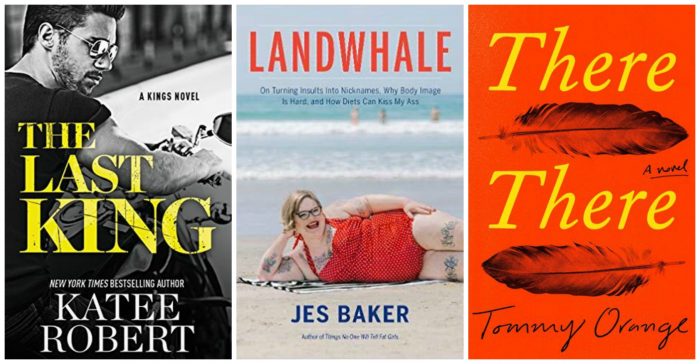 Happy Monday! I have three book reviews for you today so I'm definitely back on track with my crazy reading pace after a slow start to February reading. I'll probably end up rounding out the month with three more books to bring my total to 10 books read in February. Yay!
Here are my reviews:
After Beckett's father dies, he is shocked to find out that his father willed his childhood home to his aunt, a woman both Beckett and his father detest. Beckett is determined to learn how this happened, so he begins to flirt with his aunt's assistant, the beautiful Samara, in order to find out. Samara has her own motives for getting close to Beckett, though, as she's been tasked by his aunt to get some dirt about Beckett so she can force him to sell his father's company to her (a long time ago, Beckett's aunt was passed over for CEO for the company Beckett now runs, and she's held a grudge against the company and Beckett ever since). But, as with every romance novel, this is not a story of revenge and backstabbing. It's a story of Beckett and Samara, who cannot deny the chemistry between them even though they try to. This romance is steamy but I loved it so much. Beckett and Samara were so perfect for each other, and their chemistry jumped off the pages. Samara was such a badass heroine, and I was so glad to see her get a happy ending.
Jes Baker's memoir of living as a fat person in a fatphobic society is difficult one. She takes readers deep into her life, starting with her childhood and the troublesome relationship she had with her father, and moving into adulthood and what it's like to date and travel and live and be as a fat person. I found portions of this book to be illuminating for me, especially her thoughts on dating, but most of her essays didn't fully meet my expectations. I can't even put my finger on why I didn't fully love this book; maybe it's just that I've read my fair share of body positive memoirs and this one just fell short in terms of writing and the depth explored in the essays.
There, There is a novel that seeks to explore the experiences of urban Natives, those who never grew up on a reservation and may not even feel much of a connection to their Native culture but still feel a pull to understand this part of themselves. Each chapter introduces a new character, and it was hard to keep them all straight, so at one point, I just stopped. I looked at each chapter as a short story, a new exploration of all the ways racism and poverty and addiction affects the Native population in different ways. Each chapter mentions a powwow, which is the culmination of all the stories and how they all begin to converge into one. It's an ambitious novel, but it didn't fully pull me in like I wanted it to. There were just too many characters and it was hard to build empathy for any of them.
I'm currently reading…
> The Light We Lost by Jill Santopolo. I'll finish this quick novel today, as it has been moving fast for me. It's a novel that so many of my friends have loved but there's something about it that's rubbing me the wrong way. I'm interested to see how it ends, though, and how I'll feel about it.
Next up on my reading list is…
> Tell Me More: Stories about the 12 Hardest Things I'm Learning to Say by Kelly Corrigan. So excited to dive into this nonfiction book this week! I've had this on my TBR list for a while, and it's a pretty slim book (under 250 pages) so it should be a quick read for me.
> Josh and Hazel's Guide to Not Dating by Christina Lauren. Ooh, am I excited for this contemporary romance! I added it to my Amazon cart on a whim a few weeks ago, and I can't wait to start reading it this week.