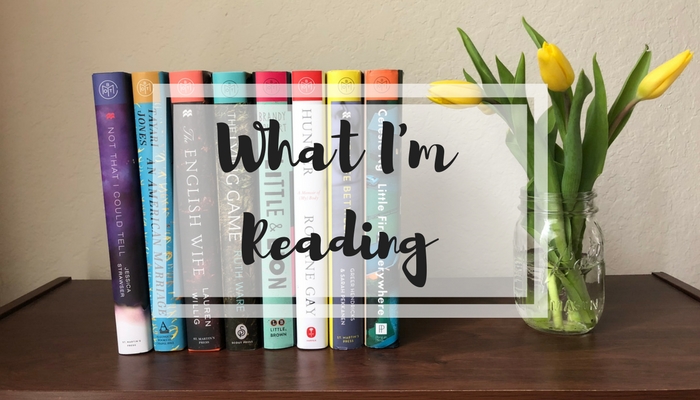 Happy Monday, friends! It's a great week for me because I only have to get through the next five days before I'm on my cruise! YAY! My mom and I booked this cruise such a long time ago, and I can't believe we're almost there.
This will likely be the last "What I'm Reading" post for awhile. I'm not posting next week and when I come back, I want to do some monthly recaps and then trip recaps, so it's looking like May 21st will be the grand return of "What I'm Reading."
I finished three books last week (nearly finished four – I'll finish the romance I'm reading today!) and they were all fantastic 4- or 5-star reads. Love weeks like that! Let's dive in:
Books Finished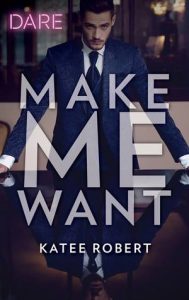 Title: Make Me Want
Author: Katee Robert
Format: e-book
Published: 2018
Rating: ★★★★☆
I breezed through this fun, light-hearted romance novel. The novel begins when high-powered lawyer Lucy asks her friend, headhunter Gideon, for a favor. She has learned that she has the potential to become partner at her law firm, but that she'll only be considered if she's married. So, she wants Gideon to find her a husband. Oh, and she also wants Gideon to give her lessons on how to be better at sex. Yeah. It's a fun premise and I think Robert does a great job at capturing both Lucy and Gideon's internal motivations to bring about a compelling narrative. This novel is the first in her new series and I cannot wait to see where she takes it from here. (Add to Goodreads.)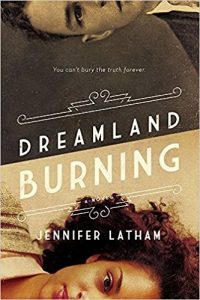 Title: Dreamland Burning
Author: Jennifer Latham
Format: Library audiobook
Published: 2017
Rating: ★★★★★
Did you know that the Tulsa race riot, which happened in 1921, is considered one of the worst acts of racial violence in the US? It's not surprising if you haven't because it wasn't until 1996 that a commission was formed to study this race riot, and not until 2001 that the commission published its final report. Meaning, this race riot was omitted from so much of our history, the victims silenced. It's horrific, and I am so grateful for Jennifer Latham bringing this story to life. The story skips back and forth in time, between the present day and 1921. Present day finds us with 17-year-old Rowan, the summer before her senior year of college. On one of her first days of summer break, she discovers a skeleton on her property and decides she'll play amateur sleuth along with her best friend to find out who this skeleton was and what happened to him or her. Meanwhile, in the past, 17-year-old Will is living in segregated Tulsa where he's forced to work at his dad's fancy Victrola shop and deal with a supremely racist neighbor. The story lines are woven together so intricately, and in a way that allows readers to see just how little race relations have changed in a near century. Sure, we're not segregating people anymore, but we're not living in some post-racial utopia. Not even a little bit. As the story progresses, it's easy to recognize that it's all going to culminate in a scary, horrifying way. I listened to this book on audio and it was fantastic. Almost movie-like in the production, so I highly recommend it on audio. (Add to Goodreads.)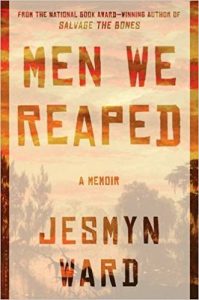 Title: Men We Reaped
Author: Jesmyn Ward
Format: Library e-book
Published: 2013
Rating: ★★★★☆
After Jesmyn Ward lost five young men in her life in close succession, starting with her brother, she decided she needed to get to the bottom of why. So she wrote this memoir that explores the lives of these young men, as well as her own life, as a way to come to terms with what happened and why it had happened. It's a powerful story about the history of racism, the effects of economic struggle, and the impact that these deaths had on her and her entire community. It's not a fun or easy read, but an incredibly important one. As much as I'd love to only read what makes me happy, I read to expand my own personal worldview and to hear stories that are so different from my own. This book is a great companion to Evicted by Matthew Desmond, and I highly encourage everyone to give it a try. (Add to Goodreads.)
Books Abandoned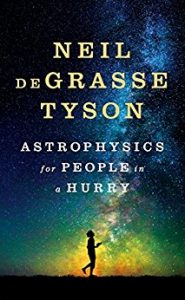 Well, I was worried this would happen! I abandoned Astrophysics for People in a Hurry by Neil deGrasse Tyson because the content was a bit too deep for me. Since I am super interested in astronomy (I even took an astronomy class for "fun" in college, just to expand my knowledge), I thought I would be able to hold my own with this book, but it just wasn't for me. I feel like Tyson does his best to break down the science and make it easy to digest for people like me, but even so, I found myself having to read sentences over and over and over again so I could understand what he was saying. And most of it still went over my head. And, you know, that's totally okay. A part of me feels dumb for not being able to "get it," but another part of me just accepts that concepts like these work better for me in a different format. I thought about trying the book on audio, but I think that would go even worse because my mind wanders a lot when listening to audiobooks (which is why most of the nonfiction I listen to is memoirs). Instead, I think I may take the "easy" way out and just start watching Cosmos, Tyson's docuseries about space. I watched the first four episodes on Netflix, but then stopped for reasons I don't know. So, I think I'm going to restart and get my astronomy "fix" that way. Live and learn. 🙂
What I'm Reading This Week
An Extraordinary Union by Alyssa Cole – I am nearly finished with this historical romance, and it's one I am having such a hard time putting down! It's so well-written and the premise is so unique! It's also the kind of romance I feel like I could recommend to readers who want to read something light-hearted, but that also has a lot of substance.
The Engagements by J. Courtney Sullivan – I've heard great things about this book and I really, really enjoy Sullivan's writing style, so I'm excited to give this one a try. I've had a copy of the book sitting on my bookshelf for over two years, so it's time to sit down and read it.
The Wife by Alafair Burke – This is my book club's May pick that I'm going to read while I'm on my cruise. It's a domestic thriller, which should make it perfect reading at a time when I don't have to put down a page turner if I don't want to!
What are you reading this week?