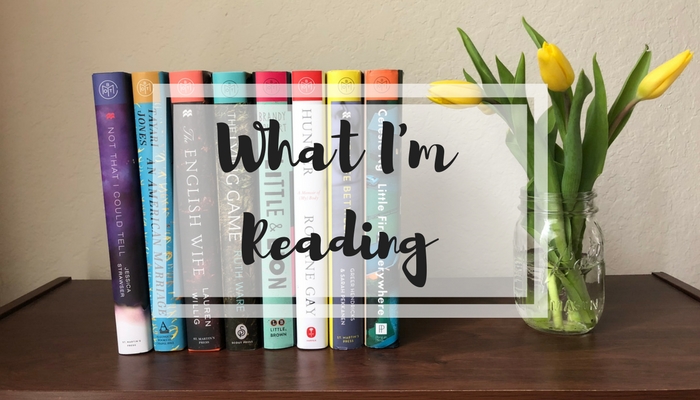 Happy Monday, friends! I hope everyone had a wonderful weekend. I'm in a season of change right now, and my anxiety does not fare well during these types of seasons. It's made me overly emotional and insomnia has been a not-welcome companion to my nights. So, I tried to make sure this weekend was all about me (one of the great benefits of being single): I got lots of sleep, did a ton of reading, and took a long walk in a nature preserve. I also saw Chip! He was outside with my mom when I stopped by and once he saw me, he came running and got super excited! It made my heart so happy that he knows me and loves me deeply already. I feel the same way, buddy. 🙂 Anyway, this weekend truly rejuvenated me and I'm feeling ready to take on this week and handle the changes happening personally and professionally with new vigor.
Last week, I finished three books and here are my reviews:
Books Finished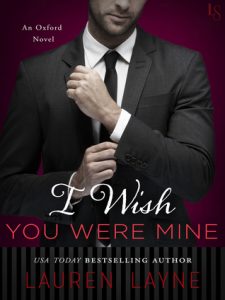 Title: I Wish You Were Mine
Author: Lauren Layne
Format: Library e-book
Published: 2016
Rating: ★★★★☆
Plot Summary: It's been a year since Jackson's life fell apart: a car accident ended his football career and since he was found in the car with another woman, also his marriage. Now he's living in NYC and working as a health and fitness writer for a men's magazine. When he reconnects with his ex-wife's sister, Mollie, sparks fly but both are wary. For Jackson, it's hard for him to trust another woman after the way his marriage imploded. For Mollie, who has had a crush on Jackson for years, it's hard to reconcile the idea of moving in on her sister's ex-husband.
My Thoughts: When I first read the synopsis for this romance, I was a little taken aback. It seemed a little irreverent, the idea of a man and his ex-wife's sister falling in love. But, you know what, it worked. And it worked because Mollie was such a delightful character and so was Jackson. They were these two vulnerable souls who needed each other, both because they've been unlucky in love and because they've both been broken down by their one common denominator: Mollie's sister, Madison. And, oh man, was Madison an extremely unlikable character. There were exactly zero redeeming things about her – to the point that it was hard to understand why Mollie loved her so much. I understand that it's more complicated when it's family, but take it from me, you don't have to love your family. And just because they're family doesn't mean they get a pass on treating you like shit. I think if there was a weak point of this novel, it was Mollie and Madison's relationship because it felt a little forced and unnatural. I think the author could have tried a little harder to make Madison redeemable instead of such a villain. But, all in all, the novel still gave me all of the happy, mushy feelings and I'm so glad that Mollie and Jackson got their happy ending.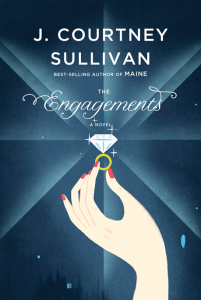 Title: The Engagements
Author: J. Courtney Sullivan
Format: Hardcover
Published: 2014
Rating: ★★☆☆☆
Plot Summary: This novel follows the life of Frances Gerety, a pioneering woman in the advertising world who came up with the slogan, A Diamond Is Forever, as well as four unique marriages as they test whether that saying is actually true.
My Thoughts: Oy, this book was a slog for me. It's one of those books where I can understand why it's so well-loved by others, but it just did not land for me and my reading tastes. I'm typically not drawn to character-driven novels and this is exactly what this novel was. Plus, I had a hard time liking much of the characters in this novel, and a lot of the storylines just downright depressed me. These marriages are very true-to-life, very real, very raw, but it also made them hard to read about. They just made me sad! Perhaps I just wasn't in the right head space for this novel because it seems like I'm definitely in the minority with my opinion. I think it's the perfect novel for people who love character-driven stories with real, flawed characters, but that just isn't my jam right now.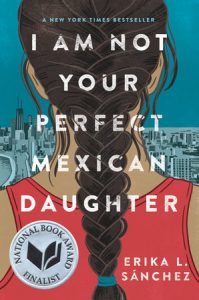 Title: I Am Not Your Perfect Mexican Daughter
Author: Erika L. Sanchez
Format: Library hardcover
Published: 2017
Rating: ★★★★☆
Plot Summary: When Julia's perfect older sister, Olga, dies in a tragic accident, she is left to pick up the pieces. She has to contend with the dreams she's always had – moving to New York for college, becoming a famous writer – with the knowledge that she's essentially abandoning her family to do so, something her perfect sister Olga would never even think about doing. But then Julia discovers that Olga might not have been as perfect after all and goes on a quest to find out exactly what secrets her big sister was hiding.
My Thoughts: I flew through this book over the weekend, finishing it on Sunday night. It's a quick read, even though it does have some heavy subject matters, as it deals with the aftermath of a young person dying as well as the immigrant experience. I found the voice in this novel to be so refreshing and unique, and I really felt like I could understand Julia as a sixteen-year-old. She was brash and opinionated and frustrating and vulnerable and overwhelmed. She was difficult to read at times because she was just so sixteen (you know what I'm talking about). I wanted to shake her as much as I wanted to give her a big ole hug. It's a YA novel, so it's not going to appeal to everyone, but this is a definitely a book that lived up to my expectations and I'd encourage anyone to give a read, especially if you want to understand the immigrant experience in a deeper, more meaningful way.
What I'm Reading This Week
Dance With Me by Alexis Daria – I loved Alexis Daria's debut novel, Take the Lead, and when Dance With Me showed up in one of my BookBub emails a few weeks ago, I snatched it up!
Too Fat, Too Slutty, Too Loud: The Rise and Reign of the Unruly Woman by Anne Helen Petersen – This book sounds like it's right up my alley and it's been recommended by a lot of people, so it went on my "immediate TBR" list (I keep a long list of books that I want to read ASAP, books I don't want to get lost in my long Goodreads TBR list, and I try to read two books off this list every month). I've been looking forward to reading this one for a long time,!
Boy Erased by Garrard Conley – I'm listening to this memoir on audio, and it is fantastic so far. It follows Garrard's story of being in a conversion therapy program when he was just nineteen, after he was outed to his conservative Christian family.
What are you reading?