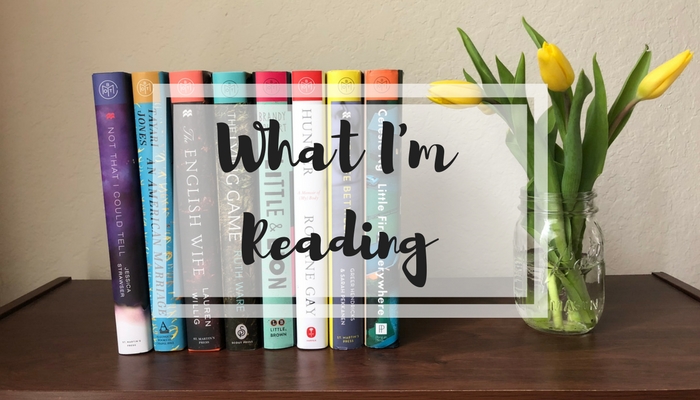 Happy Monday, friends! This is going to be a weird week for me because the Fourth of July holiday falls on a Wednesday. I'm not taking any time off before or after the holiday, so I'm working for two days, off for a day, and then working for two days. Anyone else doing this weird schedule this week?!
I had a great reading week because I finished a book that is now in the running as my favorite book of the year. We'll see if anything I read in the second half of 2018 can beat it out, but it's going to be difficult. The book was so good and I want everyone I know to read it.
Books Finished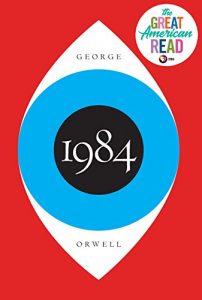 Title: 1984
Author: George Orwell
Published: 1949
Format: e-book
Rating: ★★★☆☆
Plot Summary: The year is 1984 and London is a totalitarian society, a place where Big Brother is always watching you and the Thought Police can read your mind. Winston Smith is a man who resists what he's been told and is drawn into a secret society called The Brotherhood, along with his love interest Julia.
My Thoughts: It's crazy to me that George Orwell wrote this book in 1949 and that so many things he wrote about in a fictionalized version of society have resonance today. It's terrifying, really. I really think this is a book that should be required reading, especially right now, because it really makes you realize just how important resistance is. I found 1984 to be fascinating in all respects, although there were certain parts of the novel that felt like a slog and I felt like I had to power through to get to the "good" parts.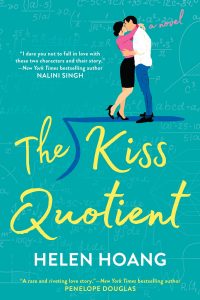 Title: The Kiss Quotient
Author: Helen Hoang
Published: 2018
Format: Hardcover
Rating: ★★★★★
Plot Summary: Stella is a 30-year-old woman who has Asperger's and has had very little success in the dating and sex department. So, she hires Michael, an escort, to help her get better at it.
My Thoughts: This book gave me all of the feelings. It was perfect in every way, and it is the only book that ranks all the way up there with The Hating Game as one of my all-time favorite romances. It's the kind of book that I immediately wanted to reread when I finished it, and I've spent the whole weekend in a funk because I'm so sad that Stella and Michael aren't in my life anymore. I could relate to Stella more than I thought I would (which is a blog post for another time…) and I loved how kind and patient Michael was with her. There truly aren't enough novels with autistic main characters, and the way the author intertwined Stella's autism with the story was beautifully done. It wasn't the main focus of the novel, nor was it a point that was brought up time and time again. Stella was just… Stella. She's an autistic woman, but that's not the only thing about her. The love story between Stella and Michael gave me every happy feeling and I'll leave you with this line from the book that nearly had me bawling at the sweetness of it: "Michael was mint chocolate chip for her. She could try other flavors, but he'd always be her favorite."
Book Abandoned
Fool Me Once by Katee Robert – This novel was just not for me. The writing was pretty terrible and the plot didn't seem to make very much sense. I also felt that the two main characters were one-dimensional and there was no real chemistry between them to make their love story work. This book really showed me how much Robert's writing has improved over the years because I've read her more recent novels and the writing is so much better. I'll stick to her new stuff from now on.
What I'm Reading This Week
What are you reading this week?