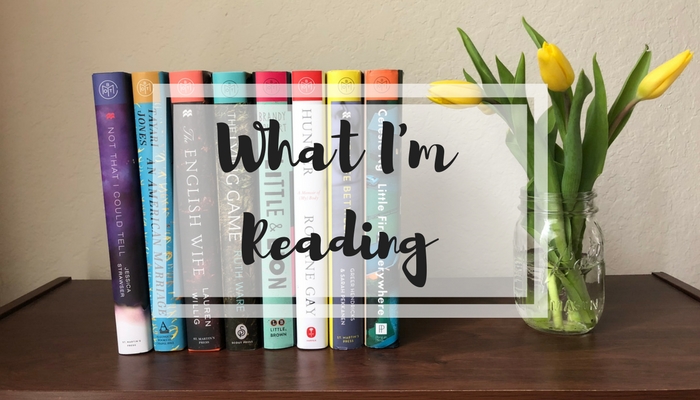 Happy Monday! I had such a fantastic weekend, full of friends and puppy cuddles and naps. I got to see Chip on Friday evening and he got super excited when he saw me, doing zoomies all over the apartment. It was so cute! That boy totally has my heart, 100%. I also got to celebrate a dear friend at her bridal shower and was thrilled when I won the "how well do you know the bride and groom" game. Of course, I lived with the bride-to-be for a year, so maybe I had a bit of an advantage. 😉 And, on Sunday, I had brunch with friends to celebrate another dear friend's birthday. All in all, the perfect weekend and I'm diving into Monday feeling really and truly blessed about this life of mine.
Last week, I finished three books and gave all of them 4 stars. Let's discuss:
Books Read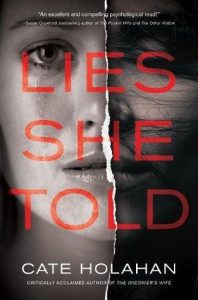 Title: Lies She Told
Author: Cate Holahan
Published: 2017
Format: Library audiobook
Rating: ★★★★☆
Plot Summary: This thriller is told in two alternating plotlines. First, there's Liza who is a thriller author and has 30 days to produce her next masterpiece. And then there's Beth, Liza's character in her newest novel, who suspects her husband of cheating and ends up killing his mistress (not a spoiler, it's in the synopsis). But as the novel progresses, the lines between Liza's real life and Beth's fictional one become increasingly blurred.
My Thoughts: Oh man, I loved this novel. I listened to it on audio, and I was concerned that I was going to get the alternating plots mixed up, but thankfully, there were two different narrators with very distinct voices so it was easy to keep them separate. I found the storyline to be so unique and refreshingly different from what we see so often in women-led thrillers nowadays. The twists and turns felt honest and never overly dramatic. And I found the ending to be so satisfying. I would highly recommend this novel if you love a good twisty thriller!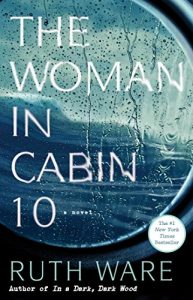 Title: The Woman in Cabin 10
Author: Ruth Ware
Published: 2016
Format: Library hardcover
Rating: ★★★★☆
Plot Summary: Lo is a travel journalist sailing on a luxury cruise, the kind that's so exclusive that there's only a handful of people on board. It seems like the assignment of a lifetime, until her first night when she wakes up to what can only be the sound of someone being thrown overboard. Only, everyone on the ship is accounted for and it's up to Lo to figure out what is truly going on.
My Thoughts: I really enjoyed this thriller, and maybe it's because I went into it with very low expectations. I loved the setting because what's creepier than a cruise ship that has just a handful of guests and no cell service? And I loved all the twists and turns – it kept me guessing to the very end! I'll admit that I fairly loathed Lo. I have a hard time with unreliable narrators and Lo is right up there with Rachel from The Girl on the Train. She made a lot of dumb decisions in her quest to find out what happened, but she redeemed herself in the end. All in all, a pretty solid thriller but probably not one that will particularly stand out in my mind.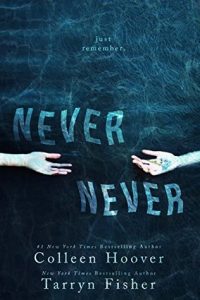 Title: Never, Never Part I
Author: Colleen Hoover and Tarryn Fisher
Published: 2015
Format: Library paperback
Rating: ★★★★☆
Plot Summary: Charlie and Silas wake up one morning with no memory of who they are, and it's up to them and them alone to figure out what happened.
My Thoughts: Oh, boy, do I love Colleen Hoover novels and this one is no exception. The concept behind this novel is so unique, and I just had to know what happened. Of course, this is only part one in a three-part series so I immediately requested part two from my library after I finished this book (I was prepared to buy the e-book, but it's not available through Amazon weirdly). This novel was everything I love about Hoover's writing, and I especially just adored the back-and-forth between Charlie and Silas.
What I'm Reading This Week
What are you currently reading?