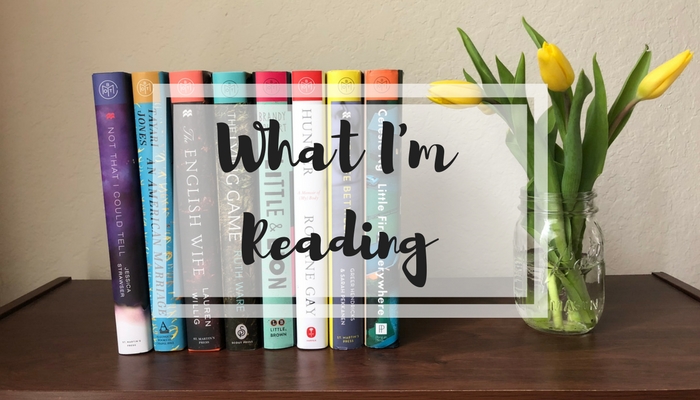 Well. This was a very successful reading week for me. I haven't finished many books in the past few weeks, but I have five reviews for you today. FIVE. Three of the books I've been working on for a few weeks now, one was a short audiobook, and the fifth a novella. So, settle in, my friends, for quite a few reviews.
Books Finished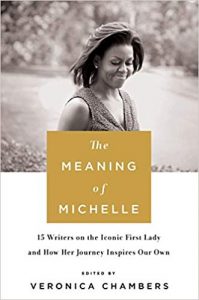 Title: The Meaning of Michelle: 16 Writers on the Iconic First Lady and How Her Journey Inspires Our Own
Edited by: Veronica Chambers
Published: 2017
Format: Library audiobook
Rating: ★★★★☆
Plot Summary: In this essay collection, 16 writers talk about the impact Michelle Obama had, both in the unconventional way she lived as First Lady and in the way she challenged ideas of what womanhood means in this culture.
My Thoughts: This was such a lovely, lovely read. I listened to the audiobook version, which is just under five hours, so it's a fast read and a good starting point for anyone wanting to listen to more audiobooks. Michelle Obama had such a massive impact in our culture, and it is especially so for black girls who grew up not seeing themselves reflected in pop culture or politics. But for eight years, we got to have a black First Lady and someone who owned her blackness and celebrated it, someone who was beautiful and gracious but also unflinching in her beliefs. She was unlike any other First Lady in history, and I'm so glad we got to have her for eight years.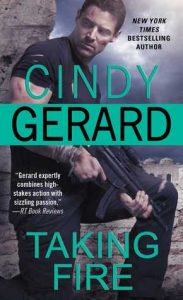 Title: Taking Fire
Author: Cindy Gerard
Published: 2016
Format: Library e-book
Rating: ★★☆☆☆
Plot Summary: Bobby's been betrayed by Talia once – six years ago on assignment in Kabul – and when they are unexpectedly reunited at the U.S. Embassy in Oman and thrust into a dangerous mission, he has to decide whether or not he can trust her again.
My Thoughts: Cindy Gerard is one of my favorite romantic suspense authors, but I haven't loved her last few novels as much as her previous ones. There's something that feels… forced. The characters don't feel real, the plot isn't as dynamic as usual. This one even repeated a plot line from one of her previous novels, which I found to be just lazy writing. Plus, this book included my most-hated romance trope, a plot I just cannot get behind no matter what. Was the story well-paced and well-written? Yes. Was the action exciting? Of course. But I just expected more from Gerard.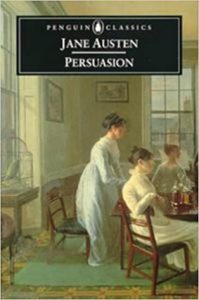 Title: Persuasion
Author: Jane Austen
Published: 1817
Format: e-book
Rating: ★☆☆☆☆
Plot Summary: Anne Elliot and Frederick Wentworth were betrothed once, but she was persuaded by her dear family friend to break off the engagement since the match was unworthy. Eight years later, Wentworth returns as a successful sea captain, only to find Anne's family at the brink of financial ruin and his sister renting the Elliot's house.
My Thoughts: I gave Jane Austen a fair shot, and I have decided she is just not for me. And no, I don't feel bad about this. I don't feel I have to like Austen to be a "good bookworm." I had to use SparkNotes to understand what was happening in this book, as so much of the language went over my head, and my reading experience was just not enjoyable. The plot could be considered compelling, but the writing felt so dense that it was hard to really get engaged in what was happening.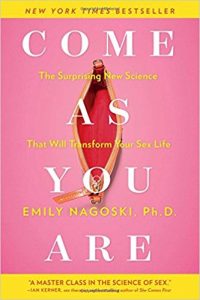 Title: Come as You Are: The Surprising New Science That Will Transform Your Sex Life
Author: Emily Nagoski
Published: 2015
Format: Paperback
Rating: ★★★★★
Plot Summary: This book, written by a human sexuality expert, explores woman's sexuality – how it works, why it doesn't sometimes, and how women can have fulfilling and happy sex lives.
My Thoughts: This book is life-changing, and it's a book I want to get in the hands of every woman I know. I think it is so, so important to understand how sexual functioning works and why it sometimes doesn't. I have a lot of thoughts about this book, and I'm going to save most of them for the blog post I intend to write very soon, once I'm able to formulate my thoughts into something coherent. I understand that it can be embarrassing for women to talk about sex (and to have a book like this on their Goodreads profile, ha), but I think that's the whole point of this book. We need to stop being embarrassed, to stop thinking our pleasure doesn't matter. It does. We do. And this book is a great stepping stone for that.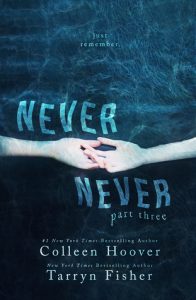 Title: Never, Never: Part Three
Author: Colleen Hoover, Tarryn Fisher
Published: 2016
Format: Library paperback
Rating: ★★☆☆☆
Plot Summary: In this third and final novella, Silas and Charlie are desperate to find out why they continue to lose their memories every three days.
My Thoughts: Oy vey. I was so intrigued after part one – it was so well-written and I just needed to know what happened next. Part two was less intriguing, probably because Silas and Charlie spent most of the novel apart and it felt like the authors were opening so many different doors. And part three? Part three was so disappointing. The reason for Silas and Charlie losing their memory was… silly. The loose ends that were opened up in parts one and two were never fully wrapped up. I think the problem with this series was breaking a full book into three novellas (still not sure why the authors did that…) I think it could have been much stronger as one book, and I think it would have been easier to really wrap this series up in the right way. Meh.
What I'm Reading This Week
What are you reading this week?