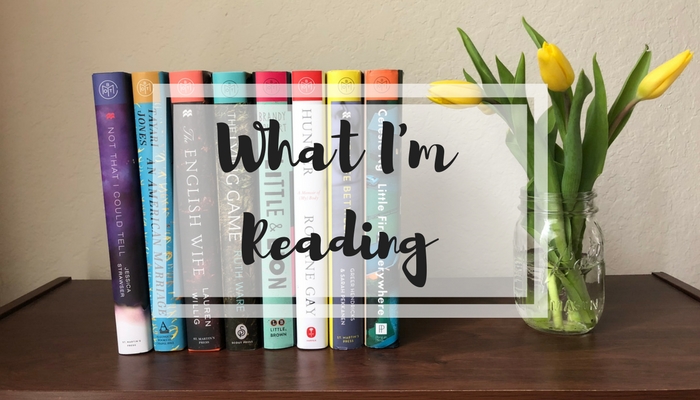 Happy Monday, friends, and welcome to a brand-new series I'm starting on this blog. For awhile now I've been reading at a crazy pace, finishing 2-3 books a week, and I thought it might be interesting to track my reads in real-time, rather than recapping everything at the end of the month. I'm not sure if I'll continue the monthly book reviews (feels like that might be overkill!), but we'll see.
With this series, I'm going to recap the books I finished over the past week with a few thoughts on the books, and then discuss the titles I'm reading or going to start reading this week. Hopefully, it'll also give you a little glimpse into how I choose what I'm going to read next, too.
Books Finished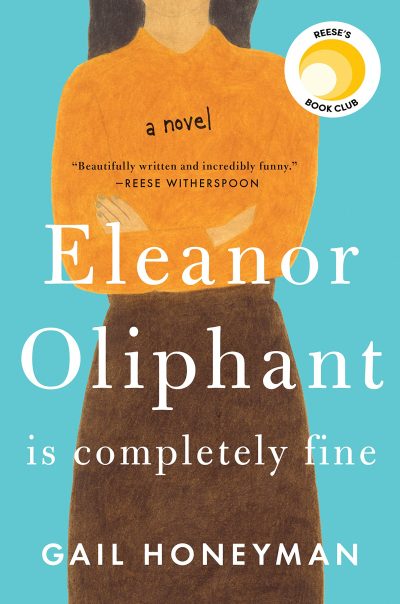 Title: Eleanor Oliphant is Completely Fine
Author: Gail Honeyman
Published: 2017
Reason for reading: Work book club
Rating: ★★★★☆
Format: Hardcover (from Book of the Month <– referral link)
Oh, this book was utterly charming and everything I needed after reading something heavy and emotionally devastating. It follows the story of Eleanor Oliphant, a quirky woman in her thirties who lives a very solitary life. She's worked at the same job for eight years, lives alone, and doesn't venture out very much. But when she meets the new IT guy at her work, a bumbling man named Raymond, her world opens up a bit and she starts to realize what life truly means when you have friends. It took me about 100-150 pages to truly fall into the story, but that wasn't because the beginning was a slog or anything. I think the author just had to introduce the reader into Eleanor's world and it took a bit to really know her and understand her. But once I did, I was completely captivated by her and wanted her to have all of the happiness. A truly feel-good story that may have you hugging your book to your chest when you finish, like I did. (Add to Goodreads.)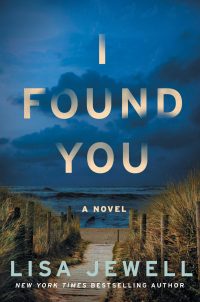 Title: I Found You
Author: Lisa Jewell
Published: 2017
Reason for reading: For fun!
Rating: ★★★☆☆
Format: Library audiobook
Listen to this premise: a woman living in Yorkshire, England finds a man sitting on the beach outside her house with no memory of who he is or how he got there. Meanwhile, nearly 200 miles south, in Surrey, another woman has reported her husband of three weeks missing after he fails to come home. And that's when she discovers that the man she thought was her husband never even existed. Crazy, right? And it was! It was really insane to figure out how everything was going to connect, and the story definitely took a turn I wasn't expecting. Why did I give it 3 stars, then? I think it was just the slow pace of the novel – I definitely prefer my thrillers to be fast-paced – and the way everything was revealed in the end. I also found some of the characters supremely unlikable, but that's to be expected from a thriller. (Add to Goodreads.)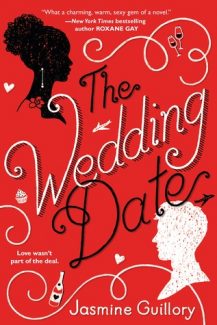 Title: The Wedding Date
Author: Jasmine Guillory
Published: 2018
Reason for reading: Book club
Rating: ★★★☆☆
Format: Paperback
I had really high hopes for this romance, thinking it might be similar in style and tone to The Hating Game, which is my all-time favorite romance novel. Alas, it did not live up to my expectations. It was really apparent to me that this was the author's debut novel, and I found most of the novel be more "tell" than "show." I also never really fully connected with the characters and didn't think they were fully fleshed out. If you love romances, give it a try (just be prepared for cheesy language!), but if you're not so keen on them, I'd steer clear. (Add to Goodreads.)
What I'm Reading This Week
A Tree Grows in Brooklyn by Betty Smith, which I'm reading to fulfill my yearly goal of reading four classic novels. I never read this one back in high school or college, but so many people rave about it so I have high hopes. I'm a little over 100 pages in right now and I must admit, I'm finding it to be a bit of a slog. Hoping it picks up soon!
Holiday in the Hamptons by Sarah Morgan, which I'm reading simultaneously with A Tree Grows in Brooklyn. (How I do this: I read about 50ish pages of ATGiB and then switch over to the romance and read about 100 pages, then go back to ATGiB.)
Nobody But You by Jill Shalvis, which I'll start once I finish Holiday in the Hamptons.
What are you reading this week?