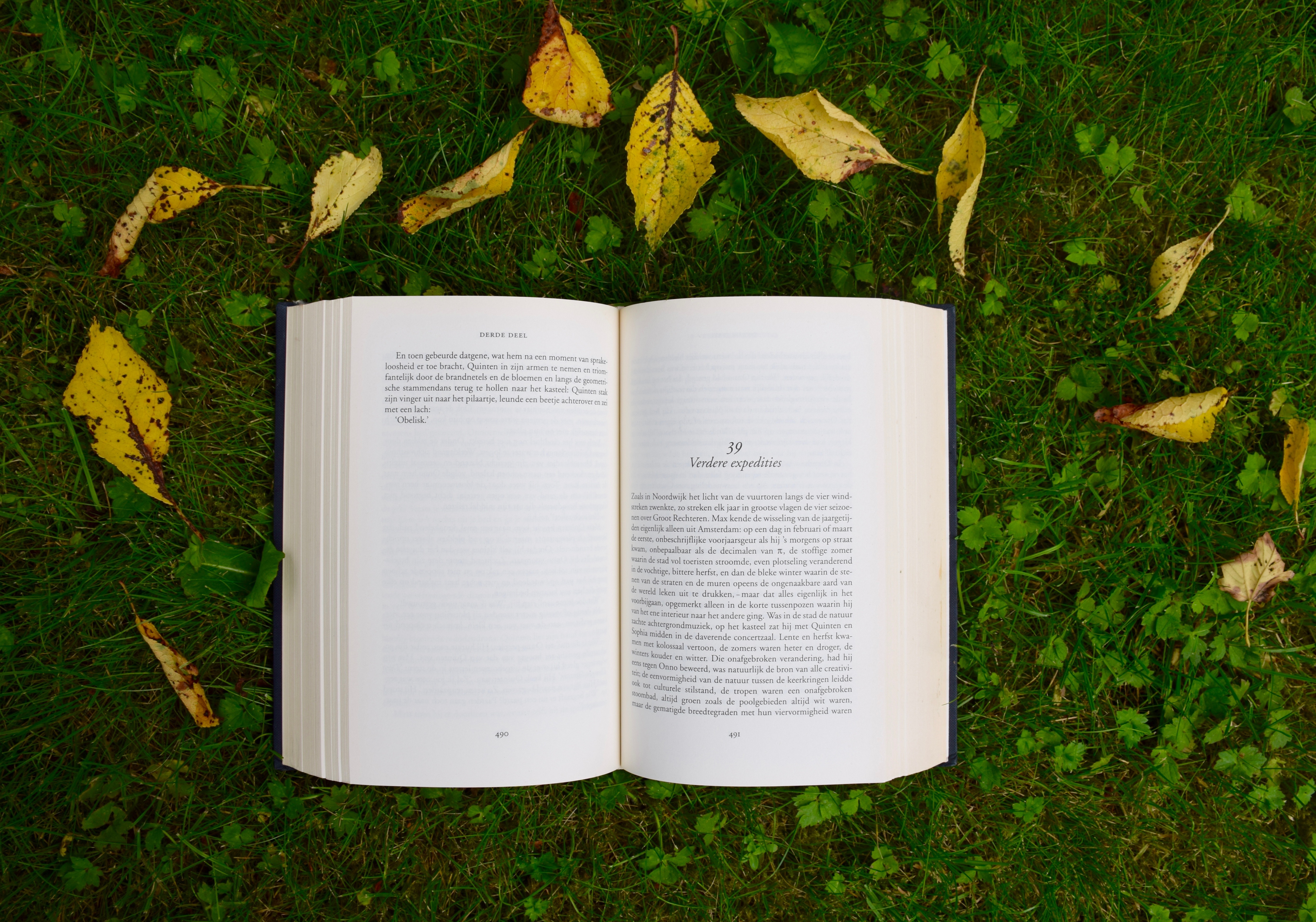 Book blogging would make sense. I love to read and I love to talk about reading, so what would be better than blogging about it?
And yet, I've never seriously considered book blogging. And I think I know why: I don't want reading to become a chore.
Reading started to feel like a chore earlier this year. At the time, I was involved in three book clubs and had also accepted a number of book review requests on this blog. At one point, I was reading three books at a time to try and get them done before the book club meeting or blogging deadline.
It made me realize what a chore reading had become. I wasn't reading the books I wanted to read, I was reading the books others told me to read.
I don't want to disparage book bloggers. I follow a number of book bloggers and I enjoy reading their reviews and watching their Instagram Stories (book bloggers do the best Instagram Stories!) I think it's a great that we have people who are so passionate about reading that they start blogs designed entirely around their passion.
But it's not for me.
I don't want my reading to be limited to the next new release that I need to get my hands on. I rarely read new releases as it is – only 19% of the books I've read so far this year were published in 2017. I have over 800 books on my Goodreads TBR list that I want to read, and while a good number of those books are new releases, there are more backlist titles than not. If my reading becomes centered around new releases, or books other people are pushing into my hands to review, I'm never going to get around to those backlist titles that I want to read.
I've done a few reading challenges in the past few years, the most notable one being the Book Riot Read Harder Challenge that I completed in 2015. It was a fun experiment and I got to read a ton of books that have been on my TBR for a while, but I've just never gotten around to. But it also made reading feel like a chore. I felt like the books at the top of my personal TBR kept getting shoved further and further down the list (and forget about reading romance; 2015 was the year I read the least amount of romance in my entire life and that's never a good thing!) It made me remember that reading doesn't need to be a chore. It is a fun passion of mine and it's okay if reading challenges don't fulfill me like they do for others.
I just want reading to be a fun escape. I don't want to put parameters on it. I don't want to feel like I have to read a certain book because I have to write a review about it on my blog. (And, also, I want to have the freedom to abandon books that don't fulfill me, which I can't exactly do with books I've requested to review.) This is why I've stopped accepting review requests from authors and publishers who email me. I appreciate that they reach out to me and as an aspiring writer myself, I want to support them in this way, but it's just not the right move for me. I'm still reviewing books for TLC Book Tours, but I've slowed way down on the number of books I ask for. I used to ask for one per month and now I'm only doing one per quarter, and it feels so much better this way.
There's also the fact that I want my blog to be a place where I can write about anything. I haven't limited myself to any niche, but have the freedom to talk about whatever I want. Whether that's personal essays like this, features like "Currently In…" and "TGIF," or vulnerable topics that have been on my mind, I love this blog being a place where I can talk about my life. I would probably be able to grow my blog's following a lot quicker if I switched over to book blogging, but that's not what I want from blogging.
So, while I'm happy for the book bloggers out there who are doing their thing and introducing us to new books, I'm happy to take a backseat to that and let my blog be my space and my reading life be mine and mine alone.