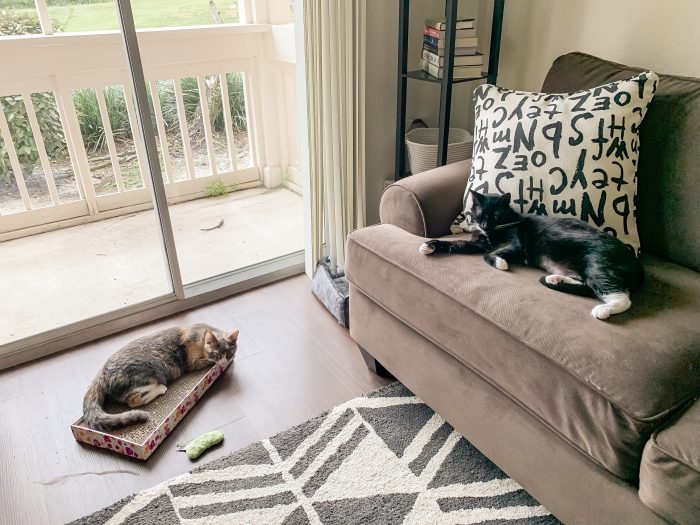 1) I've been struggling with Instagram lately… feeling sad when I see friends doing things without me and playing that comparison game. So, I decided to move Instagram to the last page of my phone screen so I'm not tempted to always open it up. I also disabled all notifications and muted a whole slew of profiles for Instagram Stories. Instagram has always felt like a safe space for me, and I need to protect that as much as possible.
2) Last week, I got an email from the gym I joined in November that was supposed to open in early January. Y'all… they are still not finished construction and will probably not be open until late summer. Late summer! Argh. I guess I'll just continue going on long walks until then.
3) One of my friends introduced me to Google Trips this week, and my mind was absolutely blown. I understand that some people may not be down with it because it basically is like Google is watching your every move as you travel, but I figure they were already doing that anyway. 😉 It's an app that pulls out all your reservations from your email and plops them into an easy-to-access guide. You can also save places you want to visit, restaurants you want to eat, etc., and you can see everything you've saved on a map that shows you exactly where everything is located. You can download the guide to be available offline (even the map!) so that if you're in a place where there's no service, you can still access all your saved info! AMAZING. I can't wait to use it when I'm in Ireland!
4) You know what's not good for my self-esteem? The fact that I have asked three men on Bumble if they'd like to meet up for a first date (this is after many messages being sent back and forth) and none of them responding. I'm at the point where I'm just curious as to how many more times this can happen to me before someone actually responds!
5) My check engine light came on for the second time in as many months, and I was scared that it was going to be a costly fix. When I took my car in last month, they were able to fix what was wrong but told me my car was going to need a pretty expensive repair soon (to the tune of $800). My car is currently only worth about $1,000 so fixing it for $800 isn't something I'm willing to do. I was worried that it had come time to trade in my car, which I'm realllllly not wanting to do right now. (For one, I do not have the money set aside for down payment, and for another, not having a car payment has been DIVINE.) Thankfully, though, it was just a bad gas cap! It was $90 to fix it, which is a much better price to pay. 🙂 But this fear of having to get a new car put the fire in my belly to get serious about saving for a down payment.
6) I leave for Ireland five weeks from Monday! I've been hard at work building a very detailed itinerary for my mom and myself, and it's time to start booking trains and tours and museum tickets and the like. There's a lot I could probably do while I'm in Ireland, but I'd just feel better to have it all done and ready to go beforehand. I'm so excited, though!
7) This will be my last low-key weekend for a while… probably until I get back from my trip! Every weekend in April is jam-packed with activity. Lots of wedding stuff: a bachelorette party, an actual wedding, and a wedding reception. A friend's birthday party and game nights… whew. I don't know if I'm ready for it! I'll try to enjoy this plan-less weekend as much as I can.