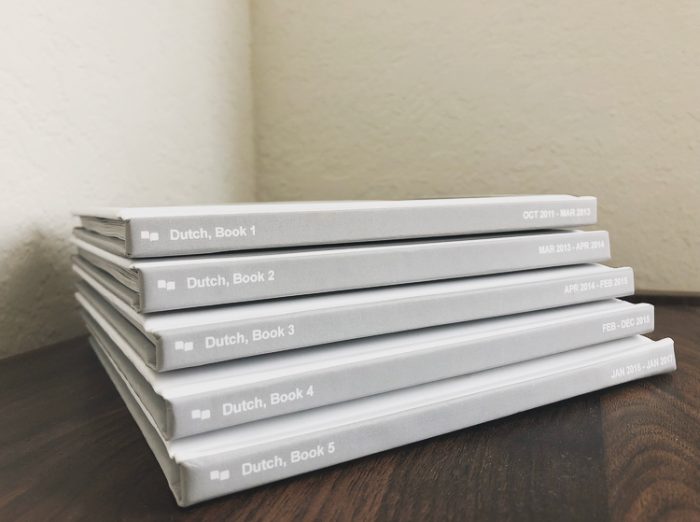 My best friend died four months ago.
He came into my life at a time when I was lost and confused. A few months prior, I had failed out of my education internship and, as such, had to reassess my options. Continue on the education path or try something new?
When we picked him up from a relative's house, I was mere days away from starting journalism school. It was almost as if he was my new beginning.
He was there for me through every part of journalism school – the long days, the weekends filled with homework, the studying, the writing – and then for everything that happened after. The first job, the second job. The move from one apartment to another to another to another. The bad dates, the good dates. The boyfriends, the broken hearts.
He was there when I made the decision to estrange myself from my father. He was there when my grandma died. He was my ever-constant companion in a world that usually made no sense.
After he died, I didn't know how I would ever be ok. Logically, I knew I would figure it out. I would learn to live without the tap, tap, tap of his fingernails as he roamed through my apartment. Our apartment. I would learn to live without the comforting weight of his body pressed up next to me every night. I would learn to live without him greeting me with the wiggle of his butt and kisses all over my face every time I came home.
And I have. It hasn't been easy. But I have.
***
I've reached a new normal over these last few months. My life is completely different now than it was when he was alive. I can spend more time out of my apartment because I don't have to be constantly aware of his bathroom needs. I can get a full night of sleep again (something I haven't had in two years or more). I don't have to be constantly aware of where he is and if he's okay – no more rescuing him when he got lost in a corner and couldn't figure out how to get out.
I'm healing.
***
I still have dreams about Dutch. Every now and then, I wake up and think he's still next to me. Sometimes, I still think I'm going to come home and see him. But when these things happen, it doesn't fill me with oppressive grief anymore. Instead, it fills me with fondness for the time we had. I am so grateful that he was mine for nine whole years and we got to have one of those love stories that not many people get. Forget human relationships – there is nothing more pure than the love between a dog and his person. I was Dutch's person, and I'll never have another dog like him again. We were connected in a way that transcends understanding.
***
I have a lot of people asking me when I'm going to get another dog. It's a fair question because I was obsessed with Dutch and I'm obsessed with dogs in general. It's very weird for me to live an animal-less life right now. It's strange to come home to an empty apartment and to not have a four-legged friend roaming around my apartment. And ever since my mom brought home Chip, it's nonstop. "You need a puppy!" "Chip needs a friend!" "You probably have puppy fever, don't you?" "When are you going to get a dog?"
The truth is, I'm still not ready. And honestly, I have no idea when I will be ready. It still feels blasphemous to adopt another pet when I'm still so damn sad every day that Dutch isn't here with me. I don't feel as if I could properly love another animal right now.
Right now, Chip is fulfilling my needs. He's the puppy who is healing my heart, slowly piecing it back together one tiny puppy kiss at a time. He's the one who is helping me to understand that what I had with Dutch is special and I can have it again with another dog when I'm ready. But for now, I've got him to satisfy all of my puppy-related needs.
***
Next month will be the last month I receive a Chatbook of Dutch pictures. I put together these Chatbooks in January, at a time when I never suspected I'd be losing him in a matter of weeks. My first Chatbook of his pictures arrived a few days before he died. And now, every month, a new book of pictures arrives and I get to sit down and flip through them and smile at all the memories we had together. All the times he slept by my side while I read a book. All of our walks. All of our selfies.
The last book will shatter me. I know that. It chronicles the last year of his life, leading up to the last photos I will ever have of him. I don't know what I'm going to do when that final book arrives. It's almost as if that's the closure I need. Almost as if Dutch has been giving me a small present once a month to mend my heart.
***
When you're a dog owner, you know you're giving away a piece of your heart for a short amount of time. These pups just don't live as long as we wish they would. They fill up our lives for a short span of time and then we have to let them go. Gracefully, with the dignity they deserve. If we're lucky enough, we'll have a decade or more of time to spend with them, loving them and being loved. That's what I nearly got with Dutch and I wouldn't trade it for anything. Every single second of grief from losing him has been worth the nine years of happiness he gave me.
So I guess what I'm trying to say with this post is that it's been four months and I'm healing. Some days are better than others, and the good days far outweigh the bad days now. I am learning to live my life without my best friend by my side. And it's still a good life. A great life, even. He was meant to help me through the years of journalism school and post-collegiate life. He was meant to be there for me when I moved to my own place and was scared out of my mind. And then he was meant to leave me when he knew I would be okay.
I'm okay, muffin. Missing you desperately, but I'm okay.