It's hard to believe it, but the first quarter of the year is behind us. Quarter two for me will involve some travel and hopefully less vet appointments for Dutch, ha. March was an interesting month because half of it was wonderful and the other half was not. But April feels like a fresh start and I'm feeling better than I have in a while. I can't wait to see what this month has in store for me, but before that happens, let's take a look back on the good moments of March:
1) Celebrating Dutch's 15th birthday. Dutch turned 15 at the beginning of March, and it was an especially happy birthday because the day before, my mom and I took him in for an ultrasound to diagnose what was causing his high liver levels. We could have been given horrid news, like liver failure, but it turned out to be simple "gallbladder sludge" that will hopefully clear up after a round of meds. For Dutch's birthday, my mom and I took him to Tijuana Flats and then sang happy birthday to him and let him eat part of a vanilla cupcake. Yes, we are those kind of dog parents.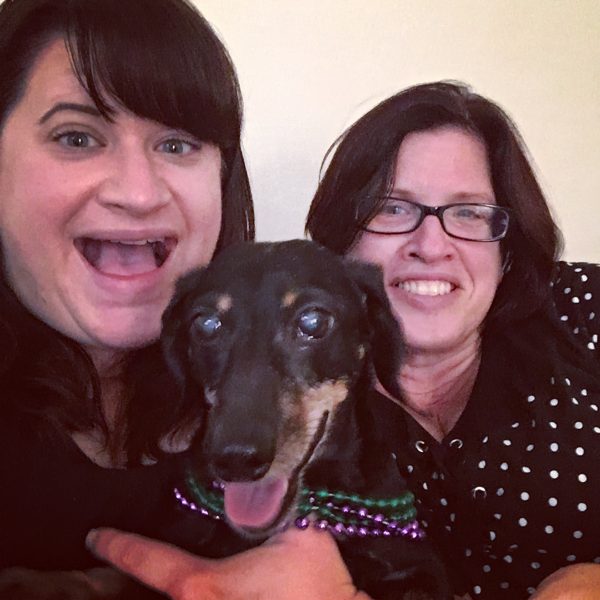 2) Joining the gym. One of the brightest parts of March for me was finally joining the gym. It's something I have wanted to do for a few months, and I can't express enough how it is changing my life. I get to do spin again, which is my favorite way to work out, and I've even braved the scary weights area of the gym to do some strength training. (I stick to times when the gym is not as busy, usually Friday evenings and Sunday mornings.) I am so, so happy to be a gym goer!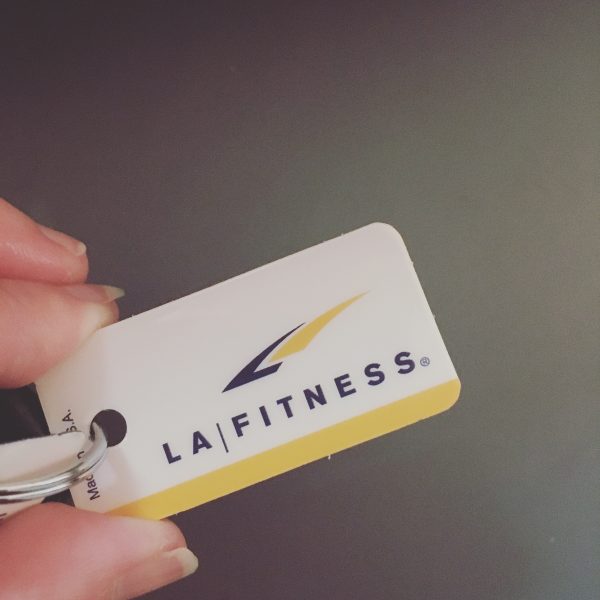 3) Beauty and the Beast. You guys. YOU GUYS. I cannot get over this movie. I cried when it was over because I was so overcome by how perfect it was. Belle has always been my favorite Disney princess, and the songs were such an integral part of my childhood. I loved seeing them performed live action on the screen. Emma Watson was perfection, and so was Josh Freaking Gad (love him). It lived up to my every expectation. I can't wait to own it and watch it again and again and again.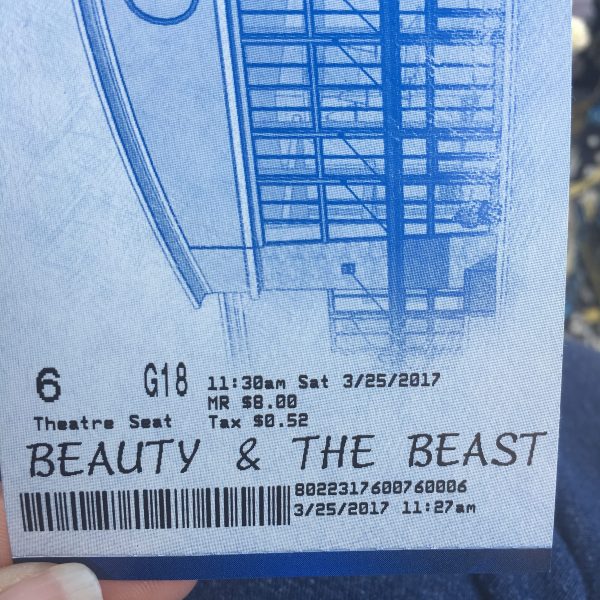 4) Booking a flight to Puerto Rico. So, a lot happened in March and one of those things was that I decided I needed to cancel my trip to NYC. It was going to be a really expensive trip and it was making me anxious. But I still had a flight credit due to a flight I had booked but then couldn't go on. I figured I was just going to have to eat the cost, until a coworker mentioned that she's going to Puerto Rico for her honeymoon and how cheap the flights are. And so I looked it up, liked the price, texted my mom, and booked the tickets! I am way more excited to go to Puerto Rico than I ever was to visit NYC (tropical locales > busy cities). I still want to visit NYC, but I'm also really excited to explore Puerto Rico (and spend lots of time sipping fruity drinks on the beach).
5) S-Town. This was an interesting podcast series, though it was definitely way different than what I was expecting. I listened to the whole thing in three days, and I think it was much better in binge form than if they had released the episodes week-by-week. I really loved Brian Reed and his melodic voice, as well as the perfectly placed music cues. That reminded me a lot of Serial season one. I also could get enough of John B., though at times, he reminded me way too much of my father (eeks). What I liked most about this podcast was that three coworkers listened to it alongside me, so we had a lot of discussions about it. But it definitely wasn't a Serial replacement and Sarah needs to release season three sooooooon.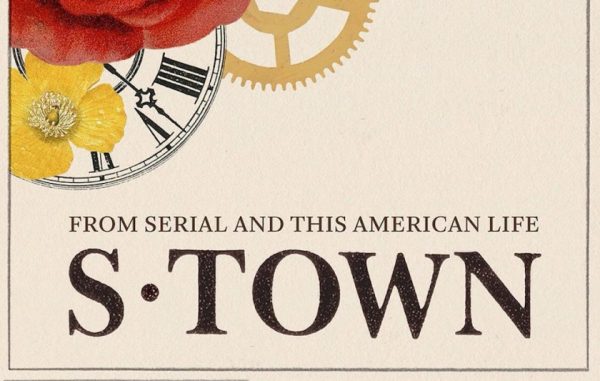 6) A new primary care doctor. I finally, finally, finally found a great primary care doctor. I haven't had one for well over a year. This doctor is young and very personable and I felt so comfortable talking to her, especially about the anxiety I experience. And she sees patients on Friday afternoons, which means no missing work for a doctor appointment (unless I'm legit sick, of course). I found her through ZocDoc, which allowed me to look for doctors in my area that accepted my insurance, as well as book the appointment online. I hate calling to book appointments because I get really tongue twisted and just say yes to any appointment they give me (10am on a Tuesday? I'll be there!), so this was super convenient for me. (And no, I am not sponsored by them. Just telling you about a cool way to book medical appointments!)
7) Celebrating International Women's Day with my girlfriends. It was so nice to celebrate International Women's Day with some of my girlfriends! We met up at a restaurant downtown after work and had the best time catching up. The restaurant was super eclectic with a really diverse menu, but I had a hamburger because I'm so not an adventurous eater! It was a really good time and left me feeling so grateful for the people I have in my life.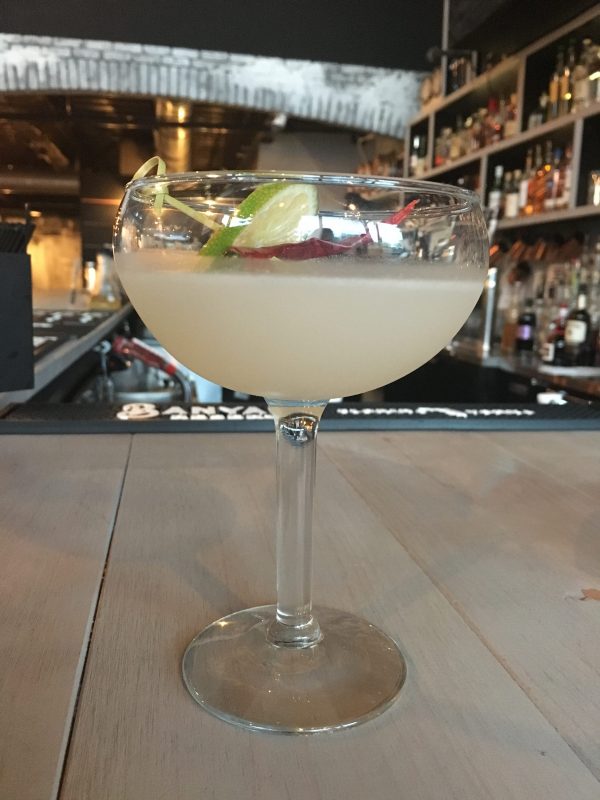 8) Fiction writing. I'm not freelancing right now, which is giving me a whole lot more time to work on my fiction novel. I didn't keep track of how many words I wrote in my novel in March, but I think I'm writing close to 5,000 words a week. It's been so enjoyable and such a fun way to stretch my creative muscles. 2017 is the year I finally finish writing my novel, I know it!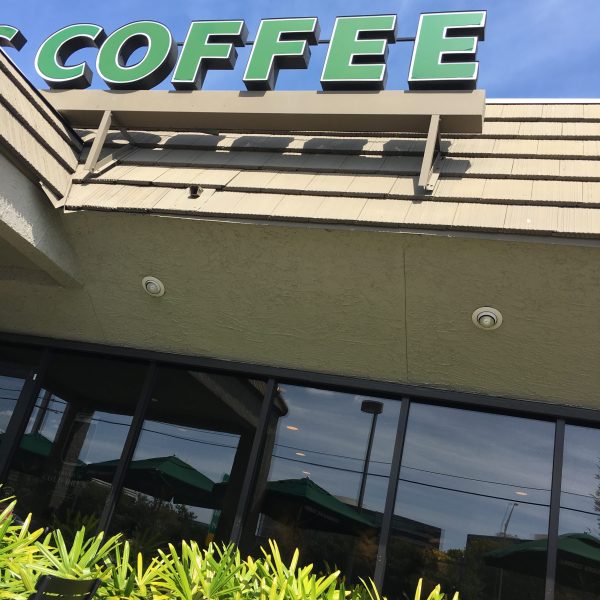 9) A new windshield. So, randomly one Monday morning, I noticed that a small crack had appeared on my windshield. It started at the top of my windshield in the middle and traveled down. It was small, but I knew I'd need to get it fixed ASAP. Well, being the super adult I am, I kept putting off scheduling the glass repair and every week, I noticed the crack got a tiny bit longer. It was nearing the driver's side of the windshield, too, and I knew I had to stop putting it off and get it repaired. Well, it was probably the easiest car repair ever! I just filed a claim using my car insurance's app and was able to schedule the service right from the app. (Living in the future is amazing.) The glass repair tech came Friday afternoon and within an hour, I had a new windshield! The tech also vacuumed my car and cleaned all of my windows (!). All in all, a supremely pleasant experience. (Made even better that glass repair/replacement is covered under my insurance. First time I've ever needed to use my insurance!)
10) My tribe. It's easy for me to forget that I have a tribe. I didn't always have a support system to lean on; I spent a lot of my early twenties pretty solitary. But March was a rough month for me and I wrote a vulnerable Instagram post about my struggles, the kind of post where I woke up the next day and desperately wanted to delete it. But in doing so, friends reached out to me and said, "Hey, I'm here." I didn't write that post so that my friends would do that. I wrote that post to share my struggle and to let other people who are struggling know it is okay and they will get through this. But the post helped me realize I need to be better about reaching out and that I have a solid support system to get me through the rough times.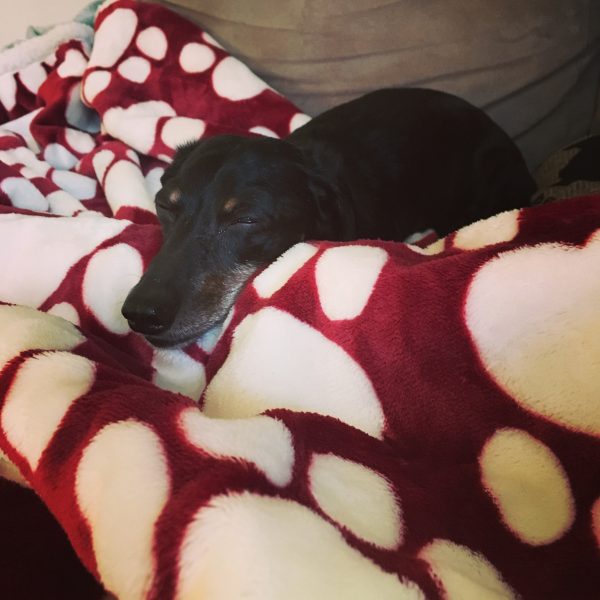 What was a good thing that happened in March for you?