And I'm back for Part II of my San Juan recap! As I mentioned on the previous post, the second half of our trip was definitely more adventurous than the first half (seriously – we took five-hour naps in the hotel room on Saturday and Sunday!) We planned for a big adventure day for Monday, and then, since our flight back to Florida didn't leave until 4pm on Tuesday and the hotel gave us a late check-out, we were able to spend some time in Old San Juan in the morning before we said adios to this beautiful island.
Here's some more of what we loved during our time in Puerto Rico:
Horseback riding through Carabalì Rainforest Park. I knew I wanted us to have one "adventure" during our trip because spending all five days at the beach or in Old San Juan wasn't going to cut it for us. I wound up finding out about Carabalì Rainforest Park and their horseback riding tours and it sounded like a blast! I've only been horseback riding once in my life, but it was super fun, and I've always wanted to go again.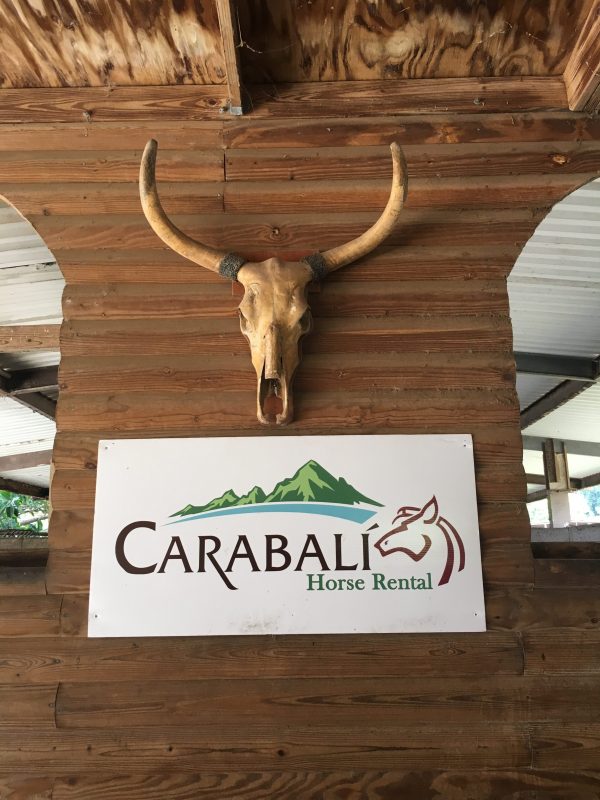 Getting to the park was an adventure in itself, since my GPS took me to an entirely different location. I finally had to pull off the road and call the tour company to find out where the heck to go. Thankfully, we found the location 20 minutes before our tour was designated to start. Whew.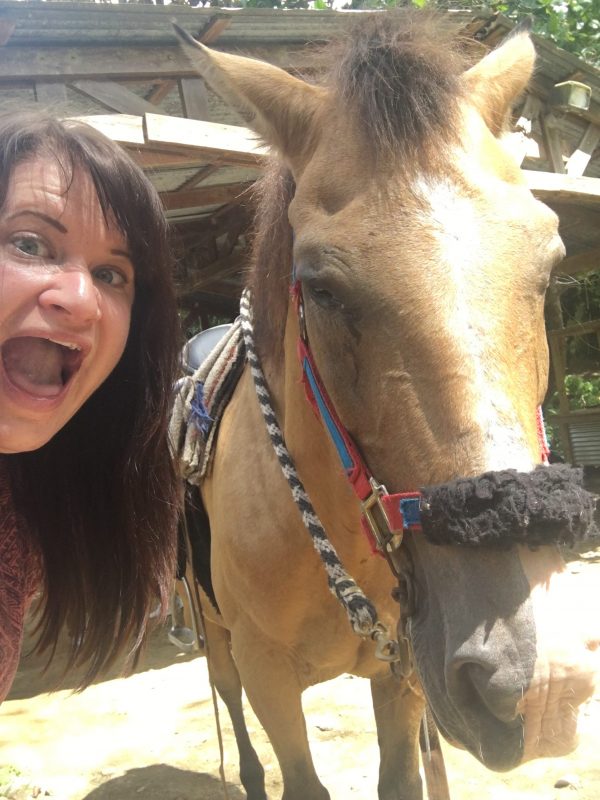 The horse I was given was named Peter, and he was gentle but also really liked being near to the front of the pack (he would gallop a little if another horse tried to nudge in front of him, ha). We rode for about 45 minutes to a river, where we stopped, refreshed ourselves, and took in the beautiful views. (I also had the most delicious mango sorbet here, and I'm still dreaming about it today!) After a 15 minute rest, we got back on our horses for another 45 minutes.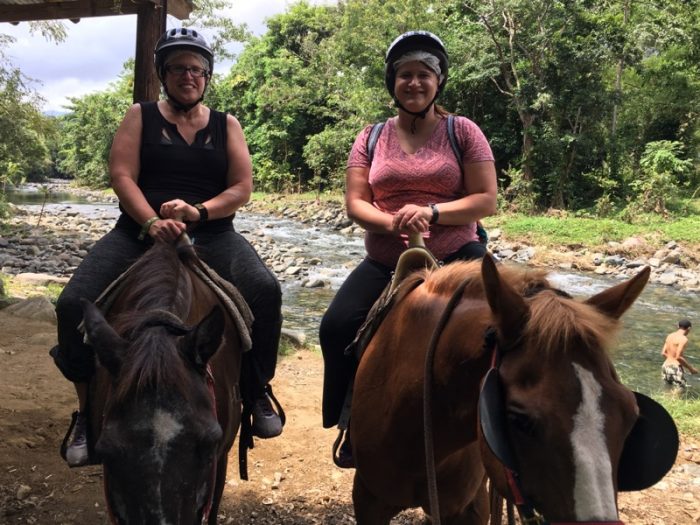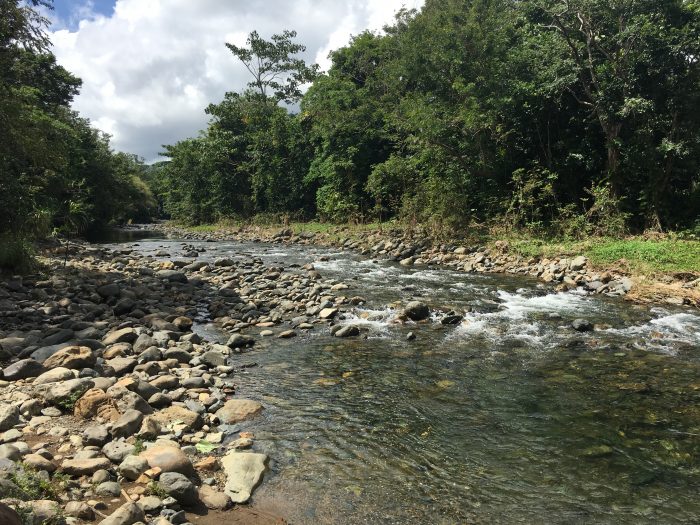 I was a little nervous about riding a horse (I kept envisioning my mom just toppling right off… overactive imagination, much?), but the horses were super gentle and easy to ride. And, thankfully, they had steps for those of us rookie riders to get on and off the horse. They thought of everything, that's for sure!
Oh! And while we rode with two (human) tour guides, our real tour guide was this adorable dog that had wandered into the park a week ago. She ran alongside with us the whole time and even jumped into the river during the halfway point to cool off. She was so adorable! Except on the way back when I saw her murder an iguana. No lie there – she straight up killed an iguana. And then proudly ran with it in her mouth for about half a mile, as if to show all of us her "prize." It's crazy out there in the rainforest, guys.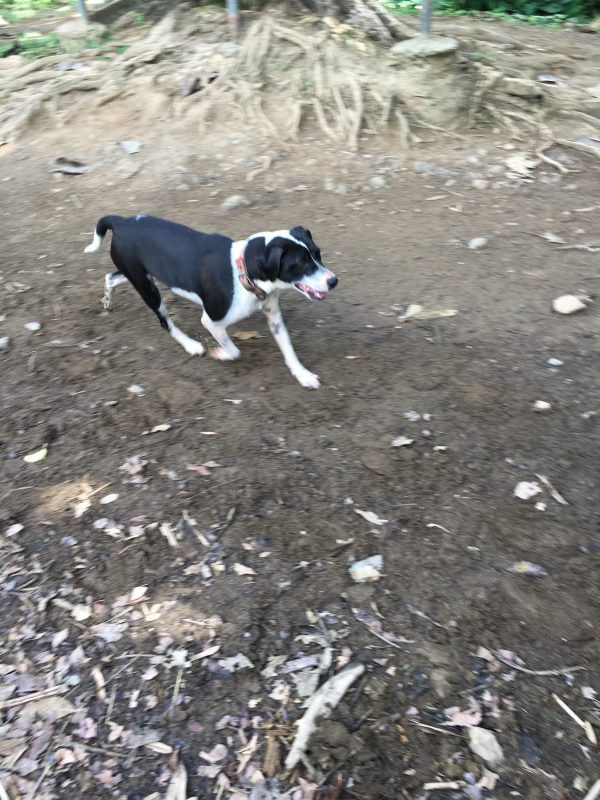 El Yunque Rainforest. This rainforest is a "must do" in Puerto Rico. Everyone told me I needed to visit it, and every Puerto Rico vacation guide included it. And I must say, they are right. It is a place you must visit when you're in Puerto Rico. We headed straight to El Yunque (pronounced Yunky) after horseback riding, and got there a little after noon. We started at the visitor's center where we changed out of our horseback riding clothes (we were in long pants and dying from the heat!) and I ate a disappointing lunch (we soon found better lunch options as we drove around the rainforest, so save your money and eat at one of the roadside stands!)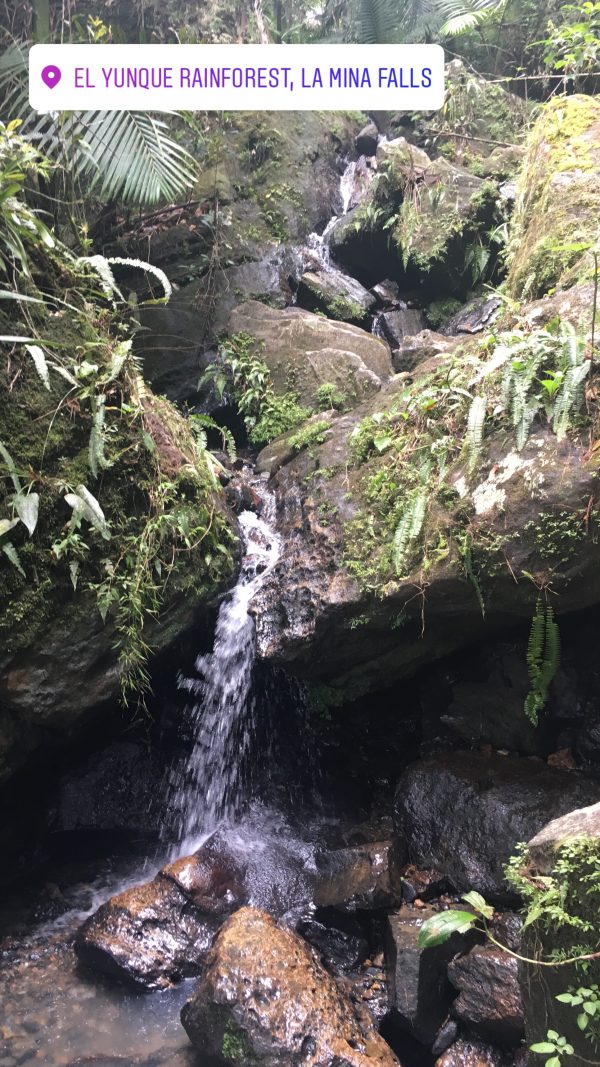 Once we learned how to get to all the fun areas in the rainforest, we hopped back into the car to find the different places of interest. We considered stopping at the first waterfall, La Coca, but since it wasn't a waterfall you could swim in, we opted to wait and see if we felt up to checking it out when we were heading back. Instead, we went to the Yokahu Observation Tower. After climbing 96 stairs, we got to the top where we could see the entire rainforest spread out all around us! So gorgeous.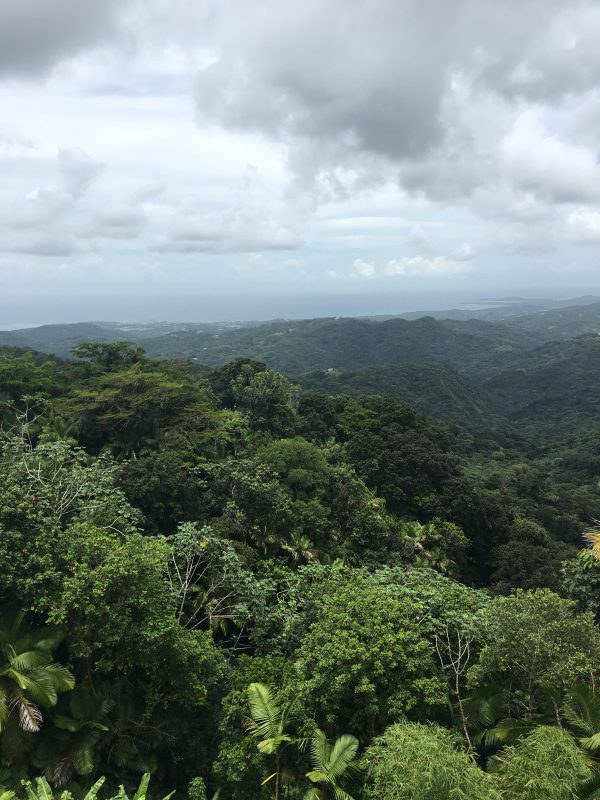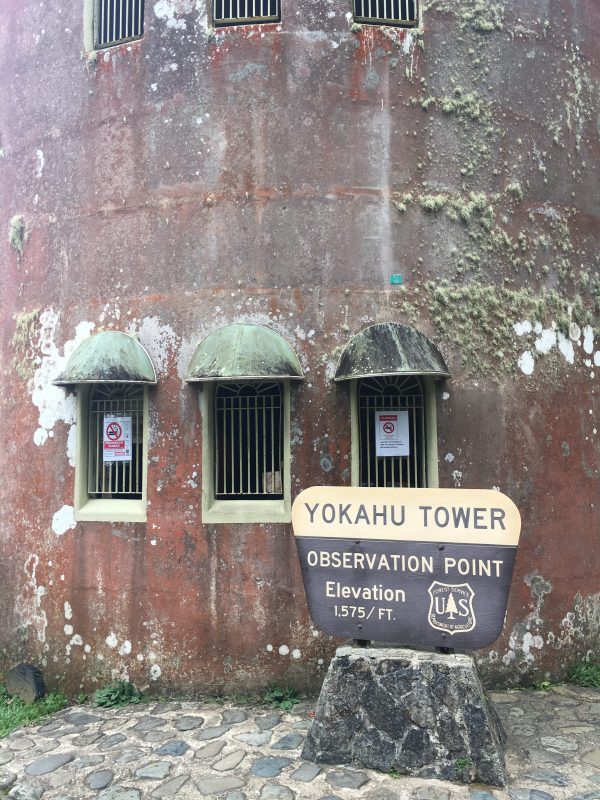 We didn't spend too much time on the top of the tower, and were soon heading down the road to the real reason we had come to El Yunque: the La Mina waterfall.
La Mina waterfall. I've never seen a waterfall in person, and it was definitely something I wanted to do while I was in Puerto Rico, even though it meant hiking. There are two trails to get to the waterfall, one being easier than the other. I think we chose the more difficult trail that involved a lot of downhills and uphills. It was just not fun and it felt like we were never going to make it to the waterfall. (At one point, I had to take a seat on a rock and have a meltdown. My mom is truly a saint for dealing with me.) Eventually, 3,000 steps later, we found the waterfall and it was magnificent. The water was ice cold, so I didn't go swimming, but it was nice to sit on a big rock, take off my shoes and socks, and dip my feet in the water. We spent about 30-45 minutes at the waterfall, enjoying the view, the water, and the people watching, before making the journey back to the car.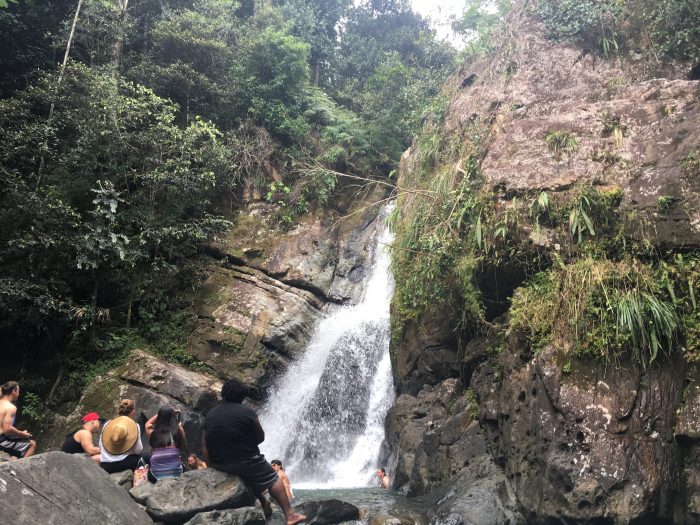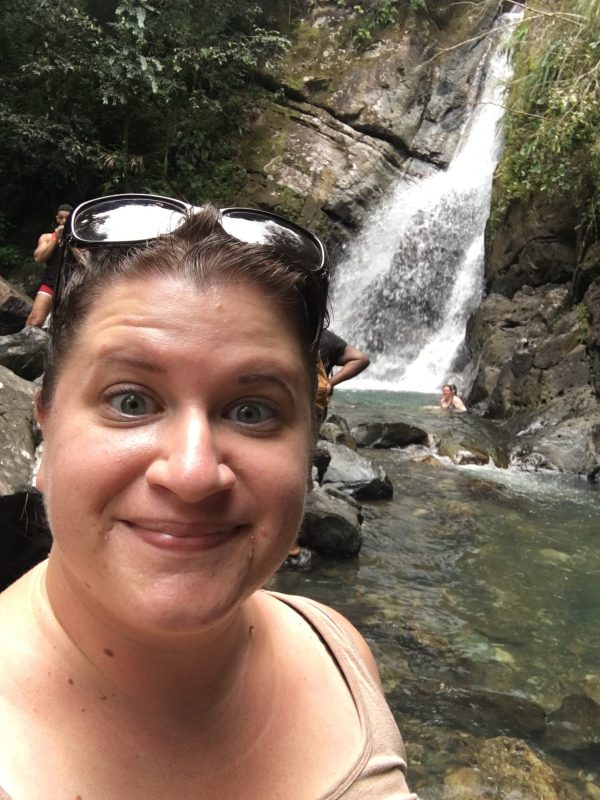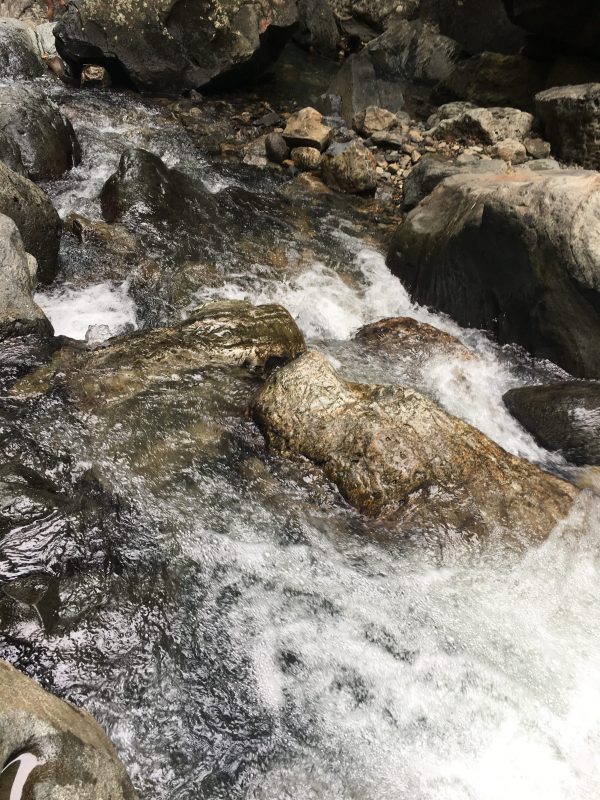 Not breaking an ankle while hiking. I mean, I have to include this as a good thing that happened while in Puerto Rico! Whenever I told friends that I was going to go for a hike in Puerto Rico, they got very concerned. For those that aren't familiar, I tend to get hurt when I go on a hike. I've been on two hikes and both times I have either broken or sprained my ankle. But, thankfully, I went on my first hike where I didn't get hurt! *confetti emoji* I can't lie: I was scared during the entire hike, even though I saw people wearing sandals or even going barefoot. But I took my time, went suuuuper slow on the downhill portions and held on for dear life whenever there was a railing to use, and I got through it. I don't think I'll ever be someone who enjoys hiking, but I'm glad I set aside my fear to see the waterfall.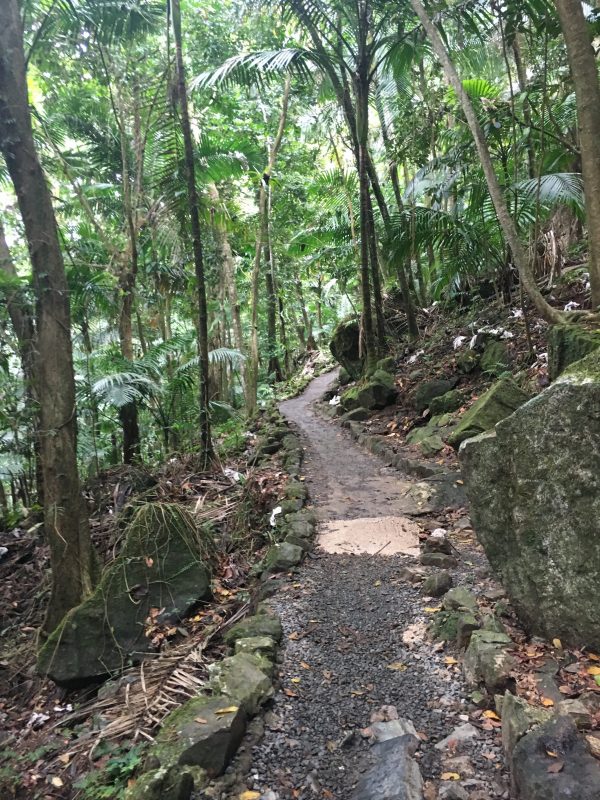 Cafe Berlin. We went to this delicious little cafe on our last morning in Puerto Rico, and it was probably one of the best breakfasts I've ever had. I'm not really a breakfast person (I know, I know), but this place turned me into a believer. My mom and I got matching mimosas and then I got their San Juan breakfast, which included eggs, sausage, breakfast potatoes, and pancakes. Everything was so fresh and delicious! Even the eggs were outstanding, and I'm typically very critical of how eggs are made. Man, I wish we had been to this cafe sooner because I would have probably eaten there every day.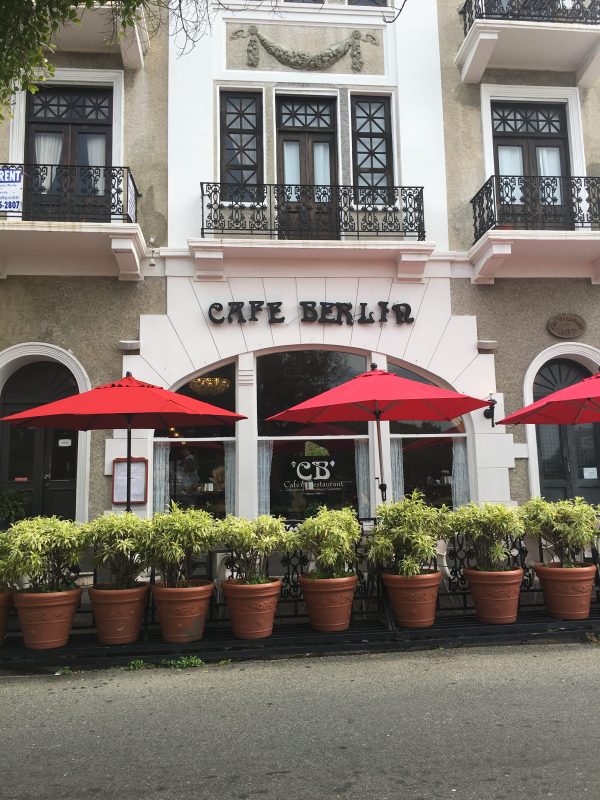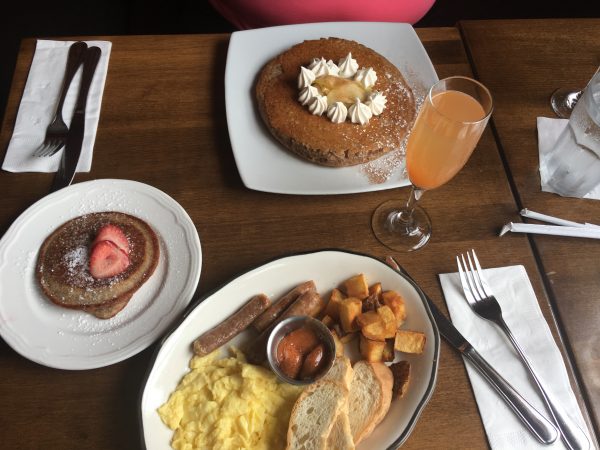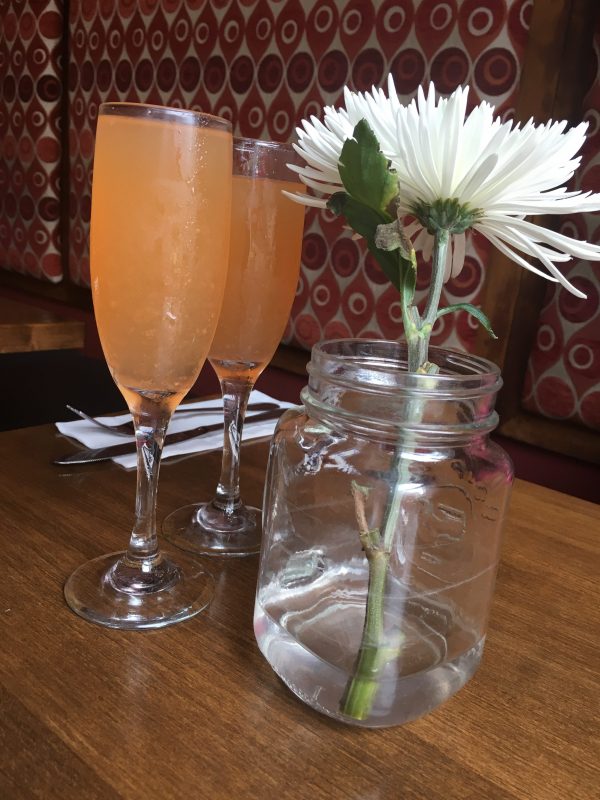 Castillo San Cristòbal. This was our last touristy adventure of our trip, and I'm so glad we made the time to visit the fort. There are two different forts in San Juan: Castillo San Cristòbal and Castillo San Felipe del Morro. We didn't have time for the second fort, so I guess this means I need to go back to visit it, yes? 🙂 I truly enjoyed walking around Castillo San Cristòbal and found everything so fascinating. I've been to the fort in St. Augustine, which has live cannon firings during the day, and found this fort just as interesting, especially because I really didn't know much about the history of Puerto Rico before coming to the island. It's definitely a place you must visit while you're there, even if you just want to take in the beautiful views of San Juan and the ocean.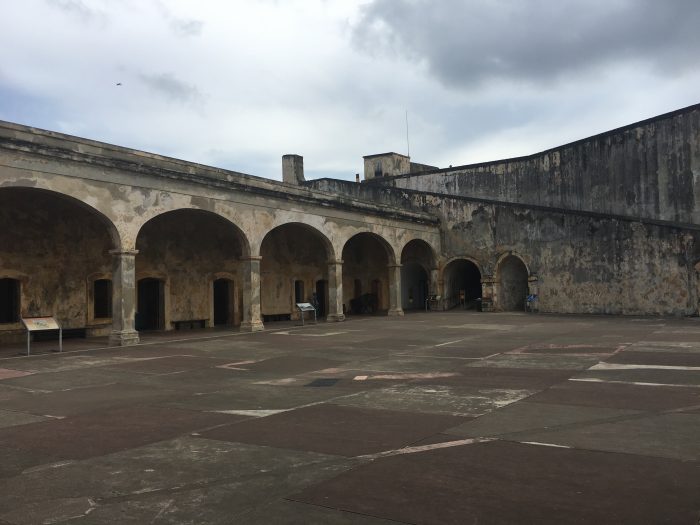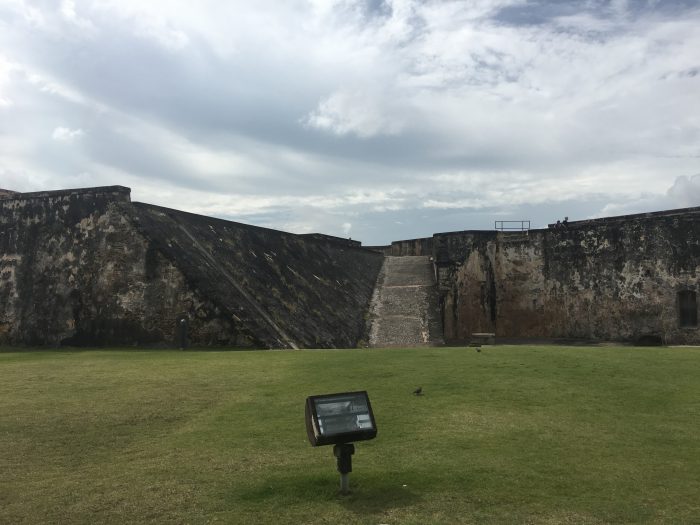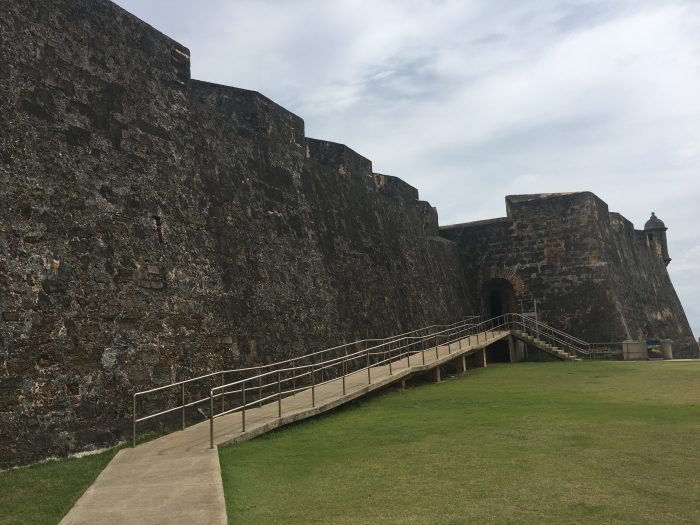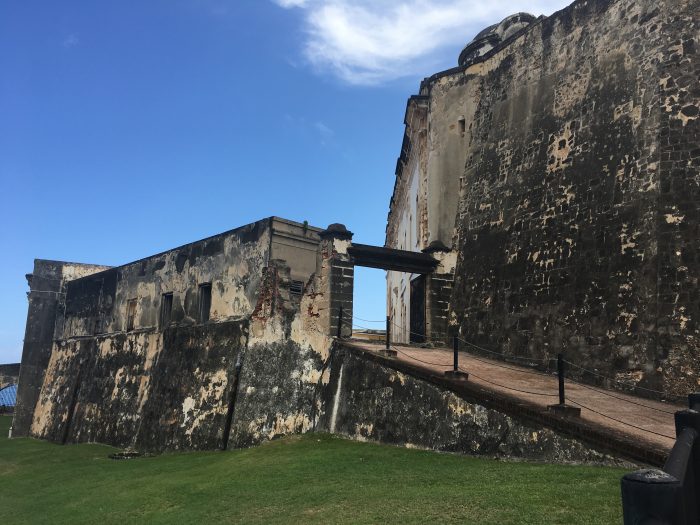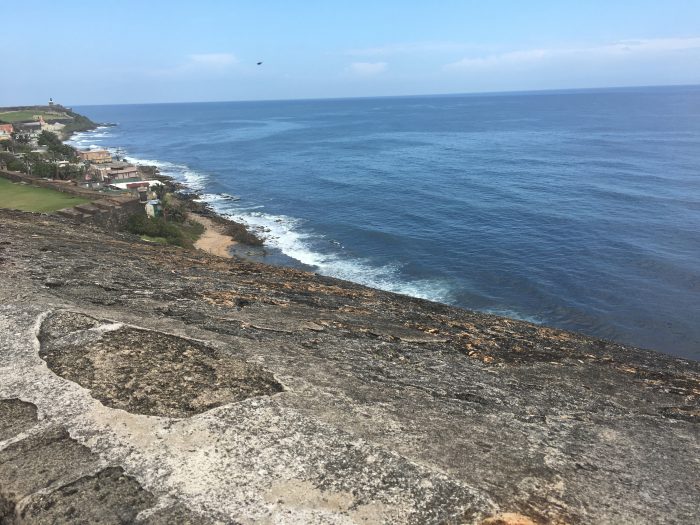 And that's our trip! It was wonderful and fun and I'd love to go back someday.
Questions about Puerto Rico? Leave them in the comments.