My Savannah weekend was wonderful! I am so glad my mom and I decided to do this race and spend the weekend away in Savannah. It was a quick trip (we got in late Friday afternoon and left early Sunday morning), but it was really the perfect amount of time. Let's recap! (And sorry… this post is going to be insanely long!)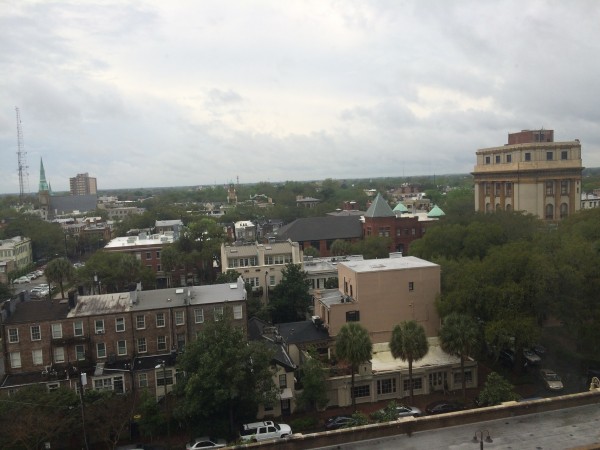 Our drive to Savannah was easy-peasy! We hit a few slow-downs, but nothing major. We arrived around 3:30, checked in to the hotel (Hilton Savannah Desoto in the historic district.) The above picture was the view from our hotel room – pretty sweet!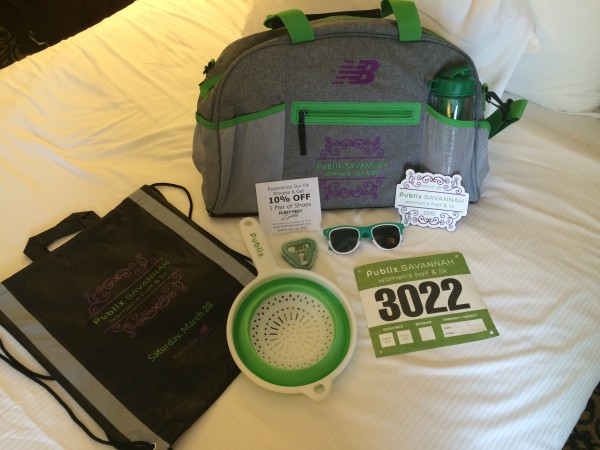 After checking in and dropping our stuff in our room, we immediately headed downstairs to the expo. We were given some incredible swag – my favorite being the New Balance tote bag! It is roomy and made of really great material, so I can't wait to put it to use! We also got a drawstring backpack and a pretty magnet. At the expo, Publix was there handing out free gifts: a strainer, earbuds, sunglasses, and an infuser water bottle. Fleet Feet was also there, and they had a fun wheel you could spin for some awesome prizes. My mom won a 20% off coupon and I won a 10% off shoes coupon. I'm hoping I can just go online and use it because what a great prize, yeah?!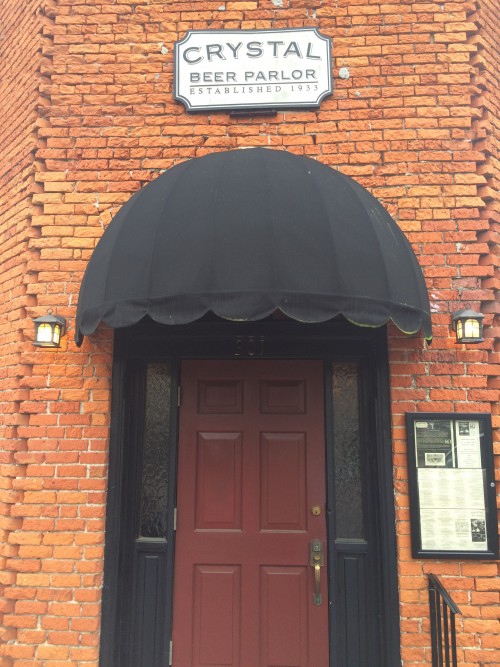 After checking out the expo, we headed back to the hotel room with our loot, and then relaxed for about an hour before heading out for dinner. I remembered Crystal Beer Parlor from the list of recommendations Jess had given me last year, and when I realized it was just half a mile from the hotel, I jumped at the chance to go! This place has so much history. It opened in 1933, making it Savannah's second oldest restaurant. But this place first started operating in early 1900's as a family grocery store.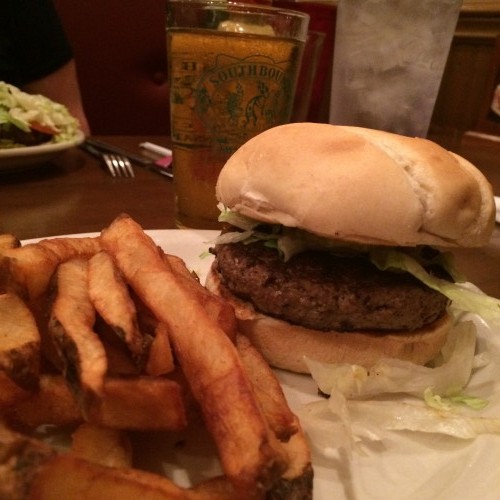 For my dinner, I ordered the Classic Crystal Burger with a side of fries and a cider. All were fantastic! The burger was juicy and delicious, the fries were crisp, and the cider was yummy! (Cider, fun fact, is the only "beer" I will drink, and that is because it is not really beer. At least, that's what all my beer-loving friends tell me, haha. It's more like sparkling apple juice than beer.)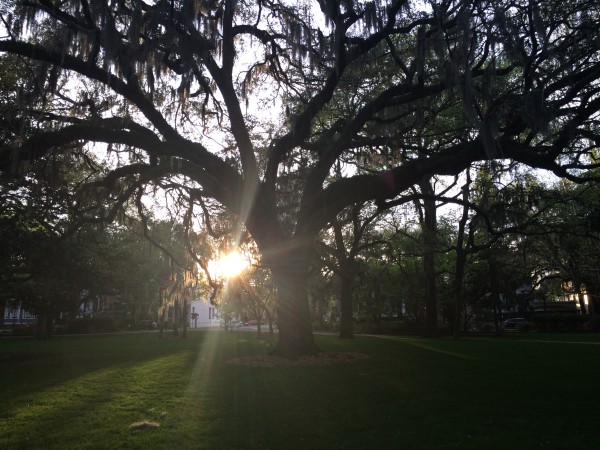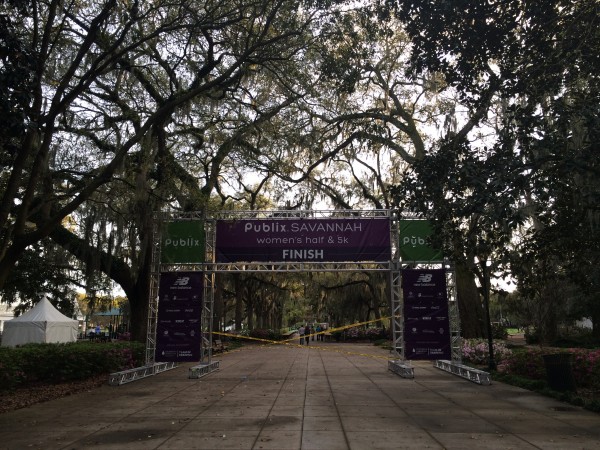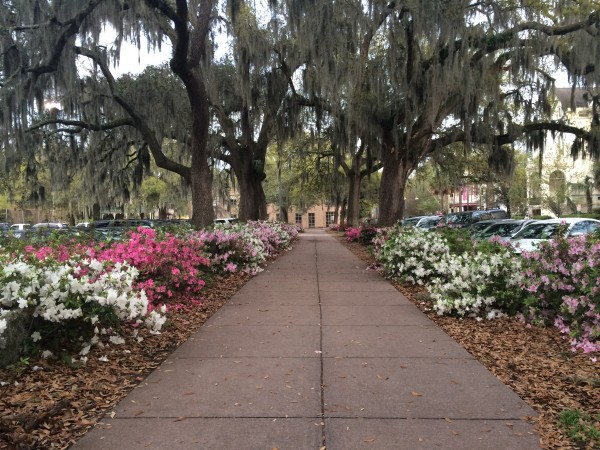 After dinner, we walked over to Forsyth Park, since it wasn't too far from the restaurant. It was beautiful as the sun was getting ready to set and the park was pretty empty. We found the finish line of the race (!), which was pretty fun. And we walked around the park – with me sighing in delight about how pretty this park is and how much I love being in Savannah – until deciding to call it a night and go back to the hotel.
From there, I took a shower, read for a bit, and then fell asleep at 9:15. Because I know how to party.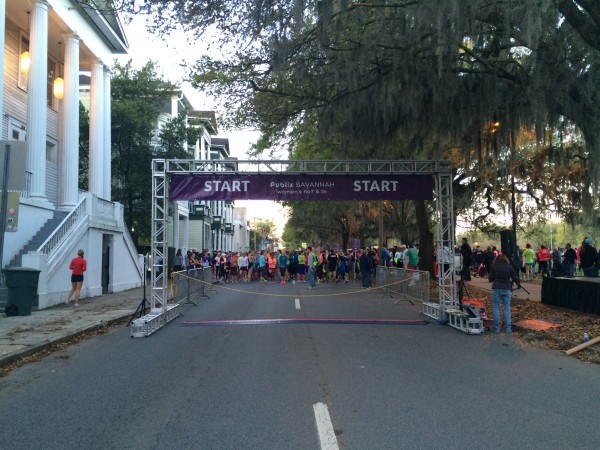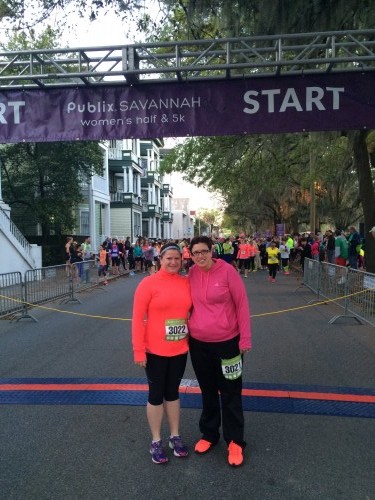 And then it was race day! It was cooooold Saturday morning. Florida had been having straight-up summerlike temperatures the past few weeks, so I'd been feeling a wee bit spoiled. It was 40 degrees on Saturday morning and I was not prepared. I'm glad I had my long-sleeved pullover, but I definitely was not warm. Luckily, we only had a 10-minute walk to the race site, so we didn't leave the hotel until about 7:10 and the race started at 7:30. By the time we got down there, took a few pictures, and got in place, it was time to go!
The race itself? It was okay. I knew I was going to have a tough time when I was struggling barely half a mile in. Eventually, I decided to adopt a run .1 mile, walk .1 mile interval. This worked quite well for me! I managed to hit all the intervals and it allowed me to walk slowly and recover, since I could catch up my pace with my runs. It also made the race go by at warp speed, which was nice.
The course measured long (3.22 miles) and I wound up with a finish time of 47:30, which is not the >45:00 I wanted, but I am still happy with that time. It puts me under 15-min/miles (all throughout training, I was averaging 16-17-min/miles), and I honestly cannot be mad at myself for not finishing in what I might deem a "better time." And that's all that matters… the fact that I feel good about how I finished.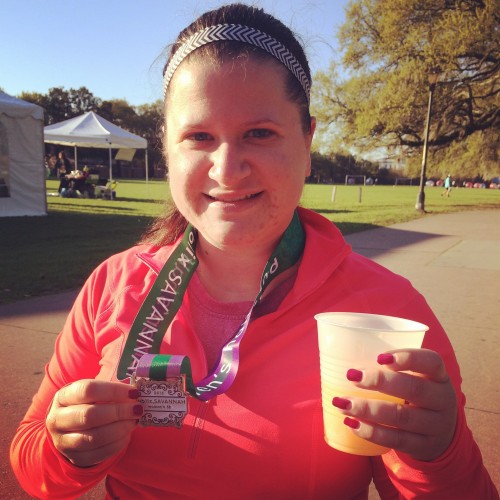 After the race, I met up with my mom who finished way before me and we found mimosas! The perfect way to end a race, if I do say so myself.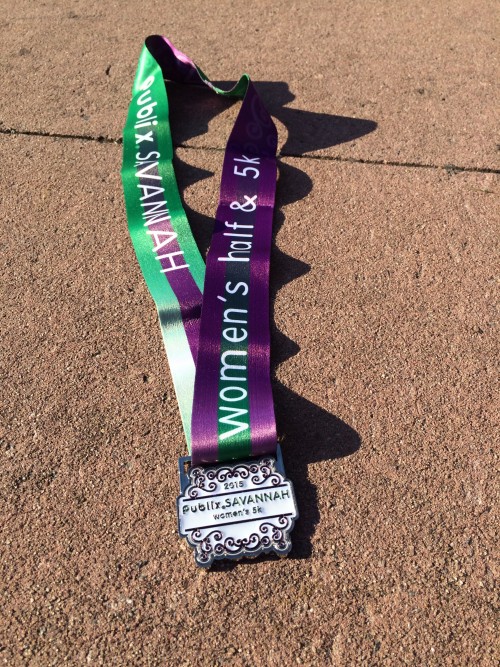 Races that give you a medal for completing a 5k are my favorite kind of races. 🙂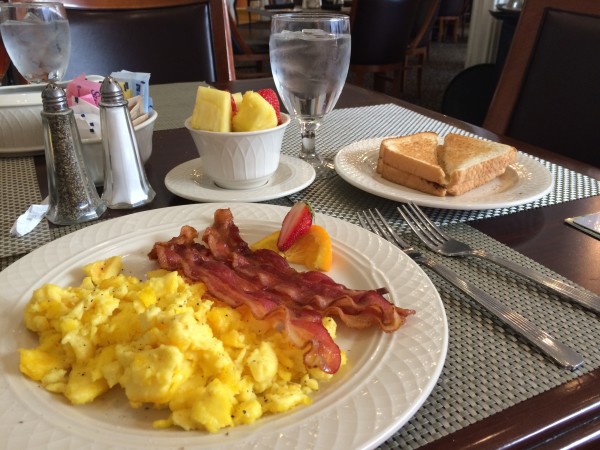 We didn't stay long in the park after the race because it was still super cold and we are Florida girls with thin skin! We can't handle it! So, we walked back to the hotel and decided to eat in the hotel restaurant for breakfast. We just didn't feel like venturing back out in the cold. Their breakfast was… okay. Nothing special. Just meh.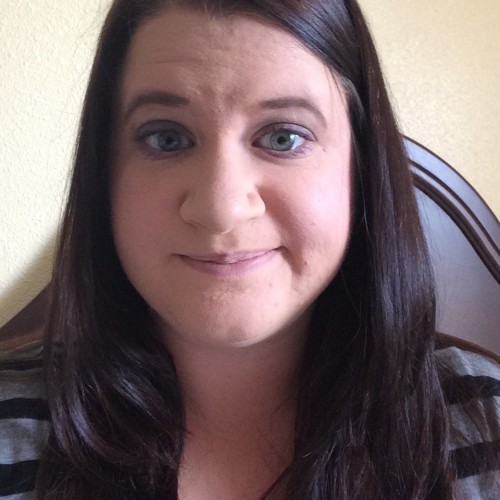 After breakfast, Mom and I went back to our hotel room where we took the most deliciously pleasing naps. Postrace naps are the best kind of naps, yes?
(We actually planned to just nap until housekeeping came in to clean our room and give us new towels. Except at 1:45, we were still waiting on housekeeping. We finally had to call the front desk to have them bring us towels so we could take showers! I would never recommend this Hilton location in Savannah – it's a rundown hotel with walls so thin you can hear your neighbors talking. Definitely not worth the price at all.)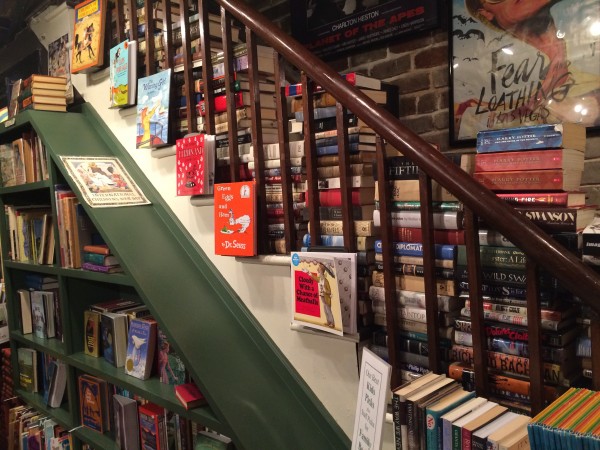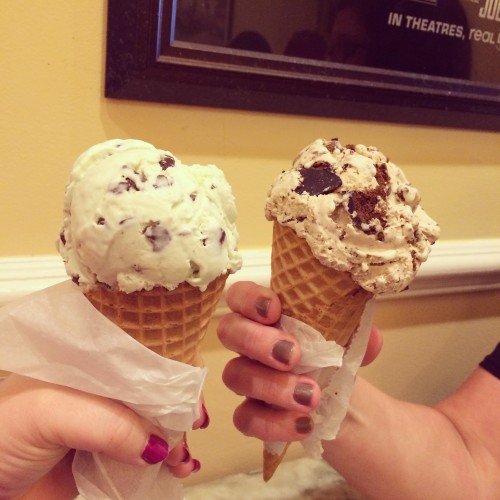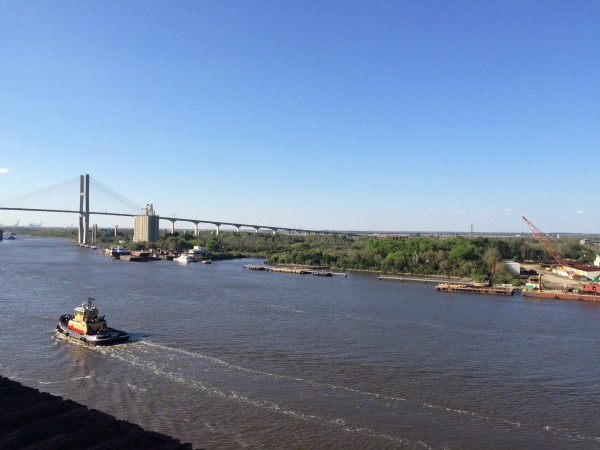 Eventually, we were able to procure towels, take showers, and get ready for the day! Saturday afternoon was beautiful! We checked out an adorable bookstore, had ice cream at Leopold's, and walked down River Street.
Around 5:30, we wandered up to Rocks on the Roof for some pre-dinner drinks. My mom got a beer and I ordered a Savannah Tea, which was good but a bit too strong for my liking.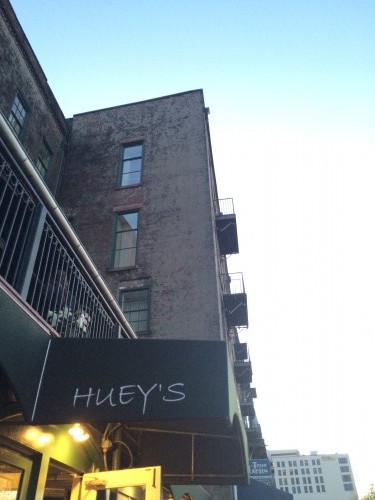 For dinner, we decided on Huey's on the River (another Jess recommendation!) I know this is the go-to brunch spot that I must try the next time I'm in Savannah, but I did enjoy their dinner menu! We actually decided to sit at the bar rather than wait for a table in the restaurant, which was an A+ decision. The bartenders are phenomenal and made me immediately feel at home. (Also, one of them bore a striking resemblance to Sam Jaeger, or Joel from Parenthood. For a second, I though it was Sam!) (I wish I had the courage to mention this to him!) (Safe to say, he was very, very, VERY cute.)
For dinner, I got a simple burger and fries meal, though I wish I had tried their red beans and rice. I was just in a mood for a burger, even though I had had one the night before. (I rarely eat burgers nowadays, so it felt like such a treat!)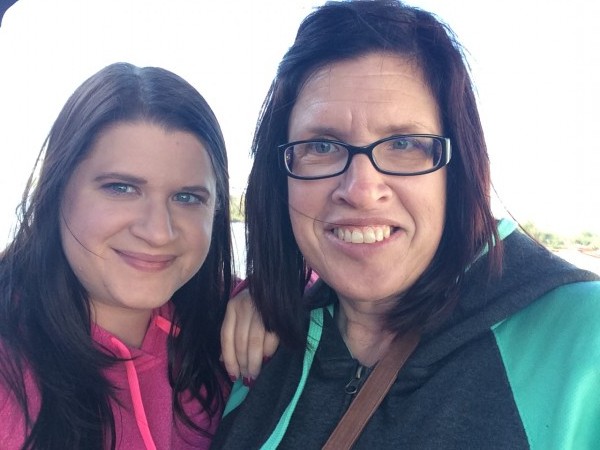 And that caps off our trip to Savannah! After dinner, we headed back to the hotel and I took a bubble bath, read, and then fell asleep at 9:30. I want to feel lame for being 27 and on vacation and falling asleep before 10pm… but I just can't. That's just the perfect epitome of who I am – a girl who has one drink and doesn't want anything else, who fancies a good meal with fun conversation, and who just wants to take a bubble bath and read at the end of the day more than anything else.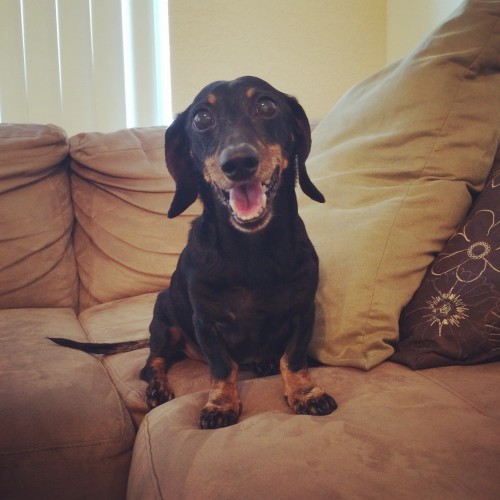 We left Savannah early (around 8am), and got back in town around 3pm. And this guy was super happy to see us! He went to "camp" while we were away, and he had a blast (they texted my mom three pictures of him having fun – I love that they do that now!) He spent most of Sunday night in a deep sleep. Poor guy was tuckered out from all his camp adventures! 😉
And that was Savannah! Such a wonderful weekend, such a wonderful city. I still feel deeply that I will move there someday. I'm not sure when, but Savannah is where my heart is. Simple as that.
How was your weekend?