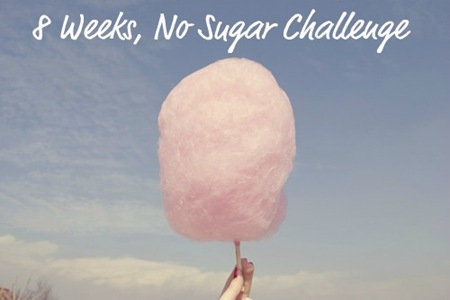 This wasn't a good week. In fact, there is little motivation to write about it and fill you all in on how I did because I did extremely poorly. It was probably my worst week yet and it pains me to say so.
Of course, it never crossed my mind that I was going to be attacked by a killer mosquito on Sunday night, end up with 11 bites on my legs and feet, and have allergic reactions to the majority of them. It caused me to have to skip all my workouts for the week, which sent me on a downward spiral of bad eating. I wouldn't say I went absolutely crazy, but I definitely didn't follow my eating plan and I definitely slipped back into bad habits.
I should also admit that I can be very hard on myself. I'm getting better at not beating myself up so much when I can't do something or I make a silly mistake, but I am very tough on myself when I make poor eating decisions. And since I make poor eating decisions a lot, well, you can see I spend a good chunk of my time waging internal yelling matches at myself.
I'm not very nice to myself. I'm not going to write down some of the stuff I say to myself because, seriously, it would make you cringe. I would never, ever say those things to someone I love — yet it comes so naturally for me to do it to myself. Funny how that works.
The truth is, I tried to cut myself some slack. Sure, I goofed up this week. I let old bad habits define the new me. And I don't like that. But I was also dealing with a lot. My allergic reactions to my bites took a lot out of me. I had to deal with the swelling, the tightness, the incessant itching, the pain, the fact that I couldn't even walk in flip-flops without my bites hurting. It sounds funny to say that mosquito bites were what caused my downfall but it's true. My body doesn't react well to them and I had to spend the week trying to take care of me.
On the same note, I have a tendency to fall into the trap of eating for comfort when I'm sad or sick or upset or when something really good happens. I don't want to use food as a reward – or a coping mechanism – anymore. My body was doing so much better before, when I was eating for fuel, not for comfort. When I was eating foods that were filling and healthy and good for my body, not foods that were mainly junk and sugar. And I most definitely do not want to go through another sugar detox week.
I want to find other things to comfort me when I'm sad or sick or upset. Other things to use as a reward when I get good news. A hot bubble bath at the end of a long day. A night spent lounging in bed, reading a trashy romance novel. Retail therapy. A pedicure. Renting a movie. An afternoon at the beach. Anything but food. In the end, making bad food choices to comfort myself has the opposite effect: I feel worse. Not only does it not take the pain away, it leaves me with a guilty conscience and an internal yelling match in my brain.
I can only use this week as a learning experience. I don't want to be the girl who comforts herself with food anymore. I need to instill different coping routines when the going gets tough that allows me to take a step back and regroup – but not fall off my healthy eating habits. I know there are dozens of ways I can help myself when I'm feeling down, including slowing down and giving myself time off exercise (which I did this week). Sometimes, that's what your body needs to repair itself and rejuvenate.
So that's that. I'm not making excuses. I'm telling it like it is. I had a bad week. And I gained a few pounds because of it. But I have five days until I'm a bridesmaid in my brother's wedding. I have thirteen days until I leave on my cruise. That's plenty of motivation to get back at it and refocus. I'm not going to lose the 16 lbs I wanted to lose through this journey, but if I can weigh less when I board the cruise ship than I did at the end of March, then that's all I can ask of myself.
What are some non-food ways you comfort yourself after a bad day, or when you don't feel well?