As I'm sailing the deep blue seas of the Caribbean, I've asked a few special gals to guest blog for me. Today, we land in Key West where I will spend the day biking through the island, as well as doing some shopping and eating. Sounds like the perfect way to spend a Monday, if you ask me!
My first guest blogger this week is one of my dearest friends, Melissa. I started reading Mel's blog way back in January 2010 and I've been hooked ever since. She writes about music, traveling, and her struggles with finding her path. It's been thrilling to watch her evolve as a blogger and even more thrilling to now call her one of my best friends. Enjoy her post!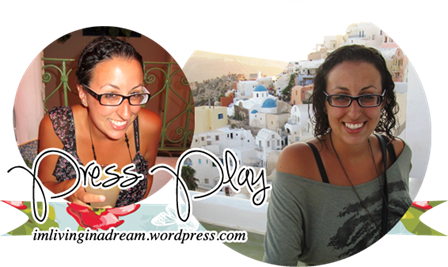 Hi everyone!
My name is Melissa and I blog over at Press Play about goals, music, books, travel, and the things that
inspire me in my everyday life. I also tweet. A lot.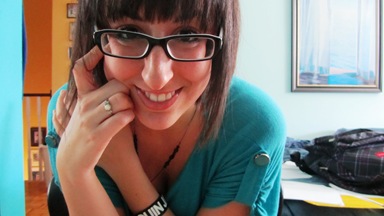 Stephany is one of my absolute favorite bloggers, and I couldn't be more excited for her second ever
cruise! I love travelling- I don't think there is anything I love to do more- so I've been bugging her
nonstop about all the details before she spends a few days in the middle of the ocean, discovering a new part of the world.
One of my favorite parts about travelling is all the extra time I have to catch up on reading. I'm such a
book lover that choosing which ones are going to come with me is the biggest decision on any trip I take.
I plan it out over the course of the last few weeks before I leave, depending on what I feel like reading,
what's on my bookshelf, and what I feel like buying. It's very serious stuff; I mean I could probably pack an entire suitcase just for books!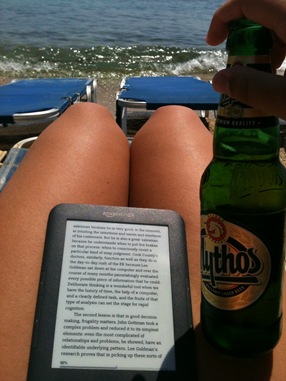 Luckily I have my Kindle to prevent me from flying with a dozen books at a time!
Since Steph and I share this extreme love for reading and I just know she'll be spending quality time with her Kindle on the ship, I thought it would be perfect to share some of my vacation must-reads. I'm big on either extremely captivating or incredibly funny books while I'm on a beach.
Without further ado, if you haven't read these yet… You're missing out!
#1 – Sloppy Firsts by Megan McCafferty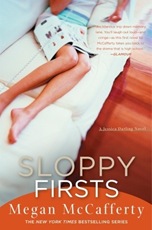 I read 'Sloppy Firsts' while I was on a beach in Cuba and probably looked kind of crazy laughing all bymyself. Jessica Darling is such a well crafted character that any girl can relate to. She is a funny, often witty, and an extremely nutty teenager just going through her everyday life. Although she's still in high school in this first book, she progresses right into her University years by the end of the five-book series.
#2 – 13 Little Blue Envelopes by Maureen Johnson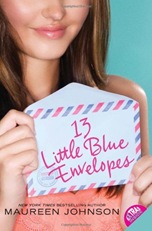 I actually did not read this while on vacation, but I probably should have. The story is about a girl
named Ginny who fits her life into a backpack one summer and travels to Europe by herself to follow
the thirteen letters her aunt left her before passing away. You follow Ginny as she visits half a dozen
European countries, and you're most likely severely wander-lusting the entire time too. Not only does
the very IDEA of this book make me want to pack my bags and get on the next plane out, but the novel itself literally has me planning my next vacation accordingly.
#3 – The Book Thief by Markus Zusak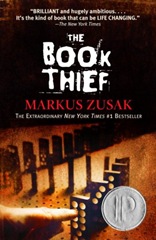 Although the plot of this book is much darker and more serious than what you'd normally want to read while you're taking in some sun, I still highly recommend it as a vacation read because it's just
THAT good. It's actually one of my all-time favorite books. The story is about a young girl living in
Nazi occupied Germany, trying to come to terms with the world around her. When I was in Greece last
summer, two of my friends read it and had me wishing I had time to re-read it right along with them.
Not to mention they both ignored the rest of us until they got through those last 200 pages. Seriously?
You need to be reading this immediately. Don't forget to re-apply sunscreen every 50 or so pages!
Have an amazing trip, Steph, and let me know what books you end up reading!
What are some of your favorite vacation reads?