Guess what? Christmas is TWO weeks from today. Is that nuts or what? I am ready for Christmas, though, as I am mostly done with Christmas shopping. I still need to find a gift for my mom's boyfriend, as well as stocking stuffers for my mom, but the hard stuff is out of the way. Though I am perfectly fine with these next two weeks to go by slowly. The magic of Christmas anticipation is the best.
I thought it might be fun to do a little wish list for what I want for Christmas, some are things I know I am getting and some are "just for fun" things I thought I would throw onto my list, even though I don't expect to receive them. It's fun to wish!
1. iPad Mini ($300)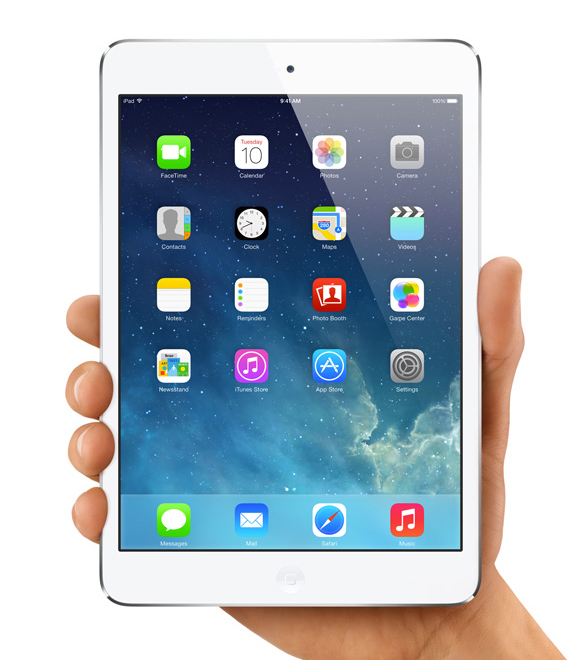 Confession: I already know I'm getting this for Christmas. Because I am so, so spoiled. My main reason for wanting an iPad is to have a more functional e-reader. I've been using a Kindle Touch for the past two years and it works fine, but I want more. It's just very basic and bare bones, and I want an upgrade. I'm working on my best surprised face for when I open this present.
2. An Otterbox case for my iPhone ($40)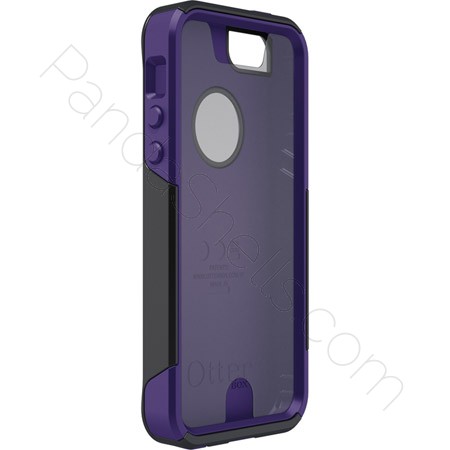 I still do not have a protective case for my iPhone and I know that's bad and I know I need one and yes, I am terrified of shattering my iPhone screen again. So an Otterbox case for my phone for Christmas would be a wonderful surprise! I really like their Commuter series, over their more bulky Defender series. I had a Defender before and I really, really did not like it! I think this will be sleek, while also being protective.
3. Happy Endings ($13 for season one, $72 for the full set)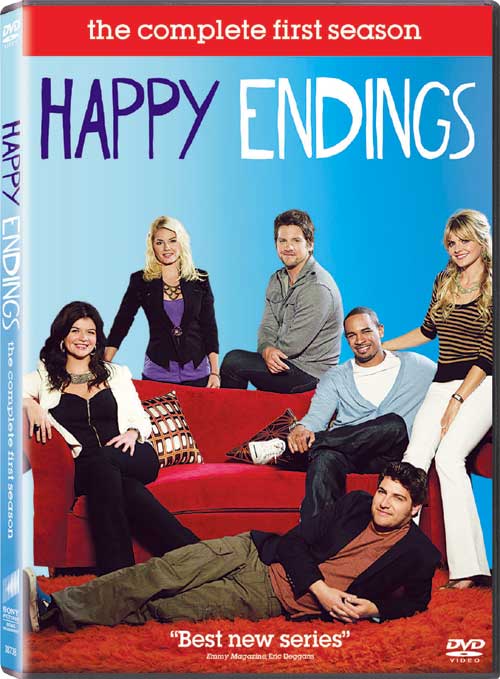 Happy Endings is one of the most hysterical shows to ever be on TV and the fact that it was cancelled after three seasons breaks my heart. This show was a hidden gem. Typically, I don't like receiving DVDs for Christmas. I don't collect movies. My movie collection consists of maybe 10 DVDs… some of which are in their original packaging. I'm just not a huge movie rewatcher! But this show. Oh, this show. I could see myself rewatching the series over and over again. I would love to receive the first season (since I didn't start watching until season two!). This show made my cry from laughter every single episode.
4. Floating shelves ($25, at Target)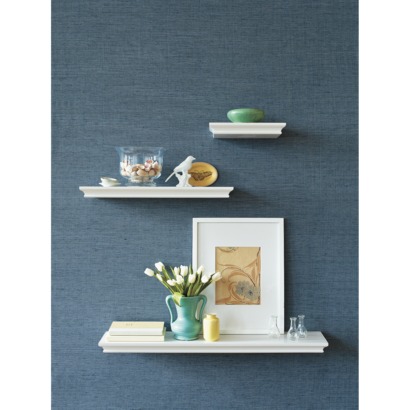 Home decorating is not my forte, but I really want a set of floating shelves for my bedroom. I just love the look of them. I'm not sure how well I could actually decorate one, but I'm willing to try.
5. Dachshund prints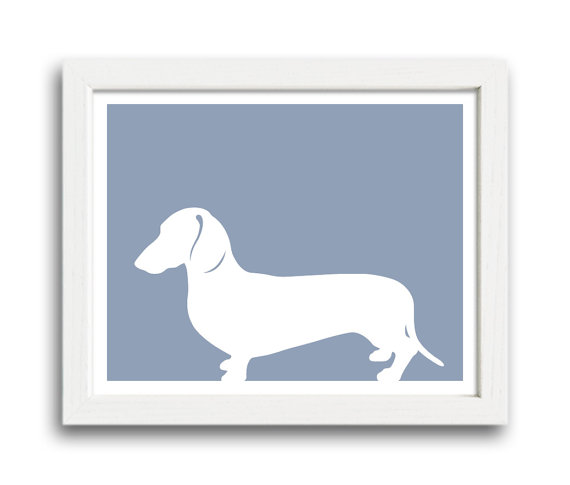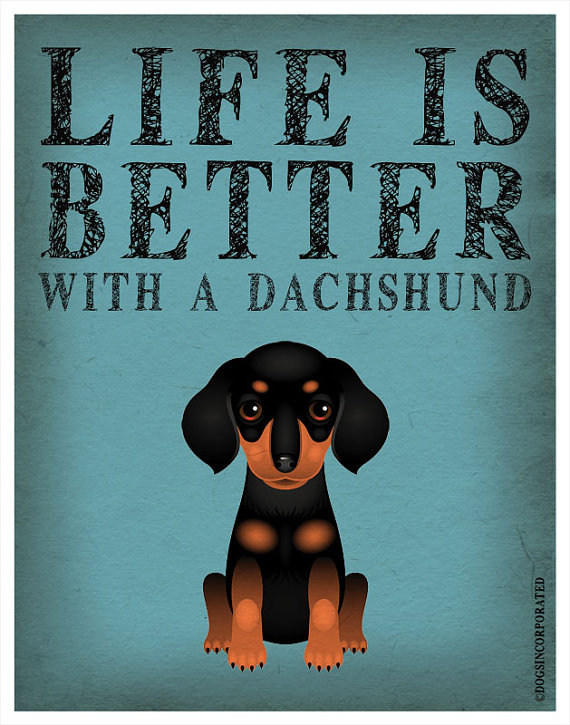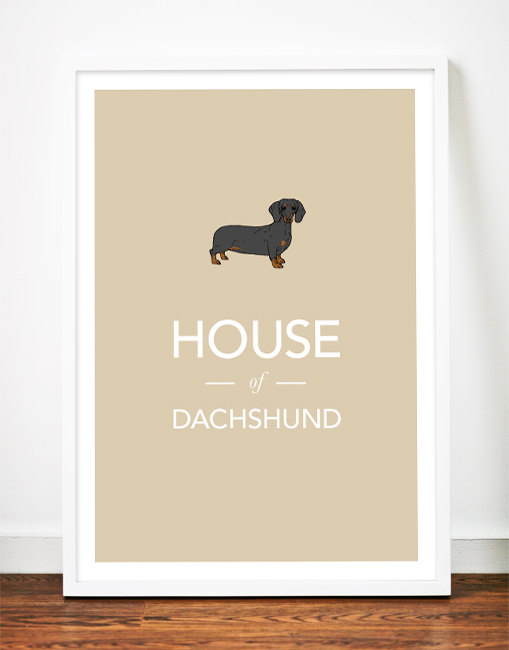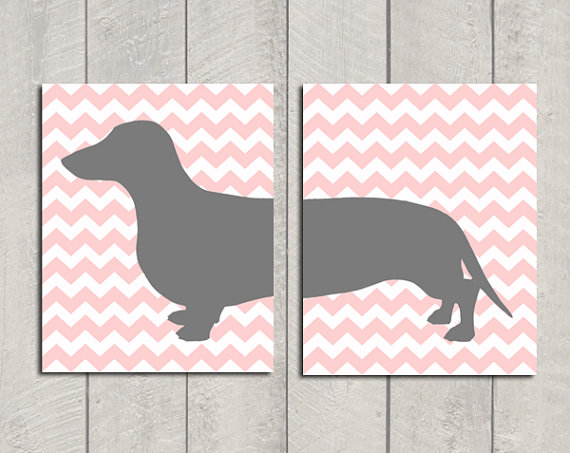 These would be the perfect addition to my floating shelves! The last two are probably my favorites. In order: Dachshund Silhouette by Miller Sye Shadows ($12), Life is Better with a Dachshund Art Print by Dogs Incorporated ($29), House of Dachshund Print Poster by Weavers of Southsea ($29), and Dachshund Art Print by Happy Tails Prints ($25)
6. Black glitter TOMs ($54)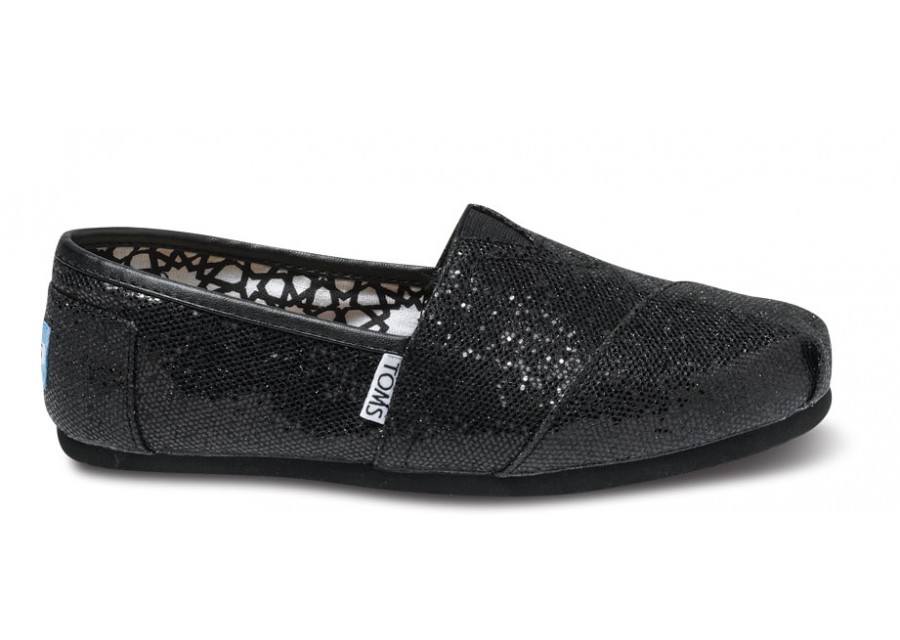 I got my first pair of TOMs last Christmas and they're still in pretty good shape. While I know TOMs are not the prettiest to look at, I once walked 6 miles in a pair of TOMs with no arch pain at all. This is unheard of for me. I can't even say that about supportive running shoes! They offer my feet fantastic support and are super, super, super comfy. I have a gray pair currently, so maybe I should jazz it up with some black sparkles? Yes?
7. A paper shredder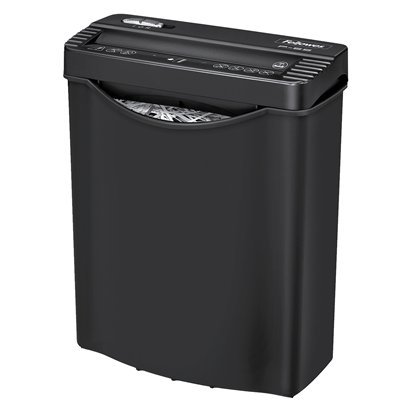 Ha… this is a boring purchase, eh? I am in desperate need of a paper shredder. I have so many papers and documents and mail that needs to be shredded and I just keep stuffing a grocery bag when I come across a new piece of paper that needs shredding. So, practical purchases FTW!
8. An Amazon gift card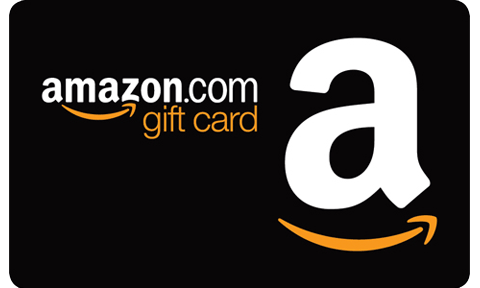 Because I have an addiction and her name is Kindle. These are the best gift anyone could get me ever.
9. New measuring cups and spoons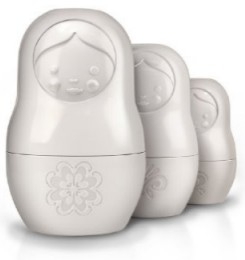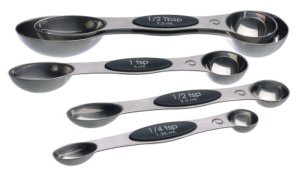 I am in desperate need of measuring cups and spoons. We have some, but some sizes have mysteriously disappeared and it drives me crazy, especially when I'm trying to bake. I love these matroyshkas-inspired measuring cups ($13) (so efficient!) and these measuring spoons ($15) are pretty neat, plus they are magnetic so they can either just stay on your fridge or be stacked easily in a drawer. Want, want, want.
10. And just in case Santa is reading this: a MacBook Pro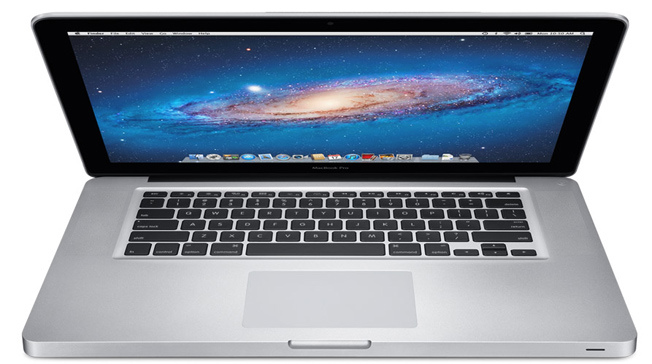 Ha… I know I am not ever getting a MacBook Pro for Christmas (unless I marry well?!), but hey, it's a wishlist and this is a big wish for me. My computer I use (a Toshiba) is fine, but I salivate over the thought of owning a MacBook. Trying to save my pennies so I can buy one sometime next year!
***
Boy, that was fun! Now, you tell me, what's on your wishlist this year?