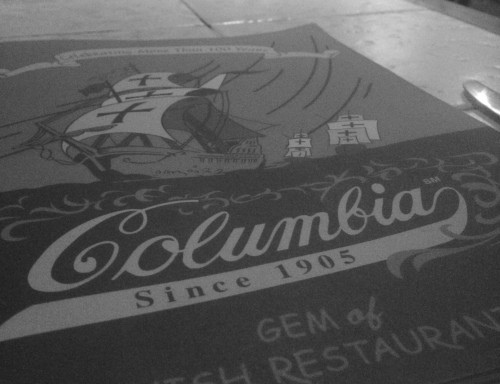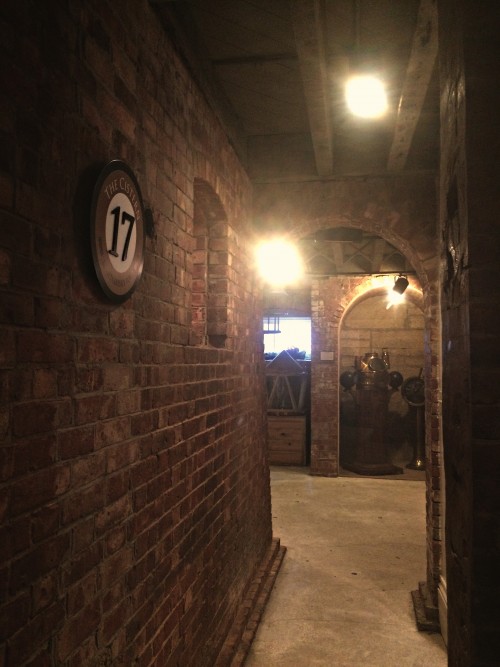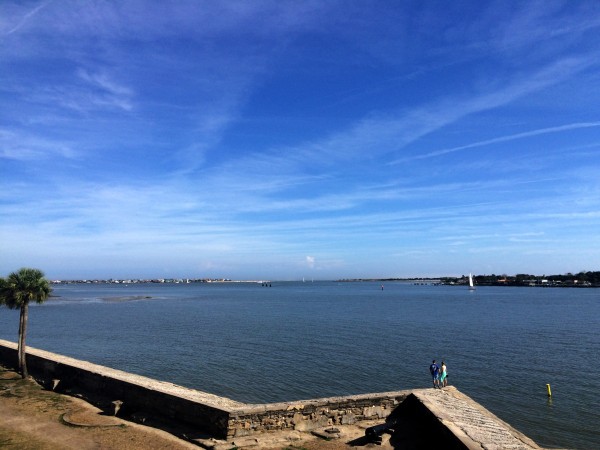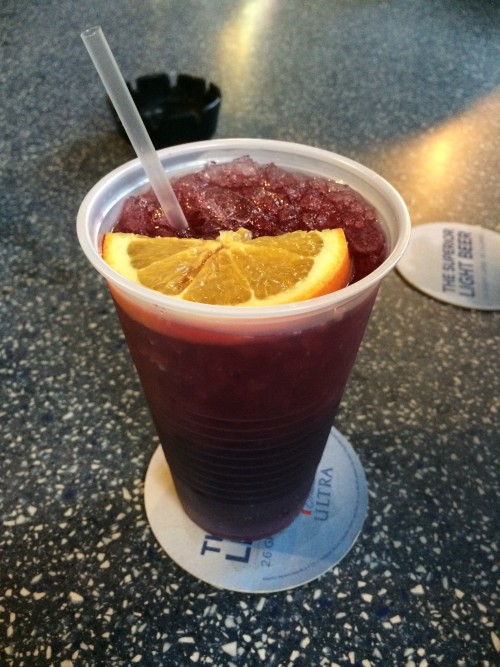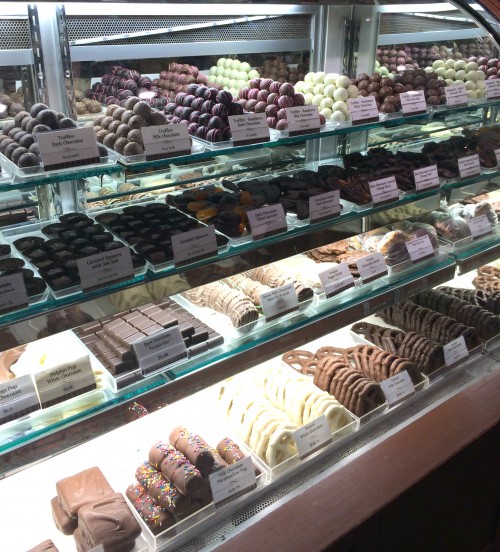 It's no secret that I love to travel. So, when my boyfriend suggested we do an experience gift for Christmas rather than a physical gift, I was 100% on board. And when he brought up a weekend in St. Augustine as a possible idea, I couldn't say yes fast enough. I've wanted to visit St. Augustine for forever (I almost opted for that for my birthday trip over Savannah), so I was super stoked for our trip.
Some of the highlights…
Ripley's Believe It or Not Museum – I've actually never been to one of these museums (there's one in Orlando I've wanted to visit, but just haven't gotten around to), so I thought it was pretty interesting. And Alex got the biggest laugh watching me walk through the Revolving Tunnel. That thing is a TRIP.
Mi Casa Cafe – If you visit St. Augustine, please do me a favor and visit this amazing little place. They have incredible sangrias. The best I've ever had (not that I'm a huge sangria connoisseur, so take my opinion as it is.) It was just a really fun little bar with a great atmosphere and fabulous live music.
Columbia – We have a few Columbia restaurants in Tampa, but I had heard it's a must visit in St. Augustine, so this was our fancy dinner out. I've never been to a Tampa area Columbia restaurant, so I had nothing to compare it to, but I enjoyed my meal! They give you a huge hunk of Cuban bread (which was honestly my favorite part. I'm super classy, is what I'm saying.), we had more sangrias, and a delicious meal. Now I need to visit the ones in Tampa!
St. Augustine Lighthouse & Museum – This was the #1 place I wanted to visit while in St. Augustine, and I loved it. It's one of the few places in the city you have to drive to get to, but it's not more than five minutes out of the city and totally worth it. We climbed the 200-something steps to the top, and the views were pretty incredible. It was a bit foggy (we went in the morning), so my photos didn't turn out great, but it was still super special. After climbing to the top, we headed over to the keepers house, which was filled with artifacts and interesting tidbits about life as a lighthouse keeper. Highly recommend!
Castillo de San Marcos – I mean, you have to visit the fort when you're in St. Augustine. You just can't not do it. It's so beautiful and historic, and a must-visit spot in the city. We took our time walking through all the rooms and even got to see the cannon shoot off. There's not much I can say, other than goooo.
Local Heros Bar & Grill – We went here for a drink on Friday night but we're underimpressed. Then, on Saturday afternoon, after walking around to find lunch (I was basically at my breaking point by this time. I was dehydrated, hungry, and tired, and I could just feel myself shutting down. In other words, I hit my Introvert Wall.), we finally decided to try this again. And I'm happy we did! Our food was delicious and we had incredible service (the service the previous night was meh). It's one of those hole-in-the-wall places you wouldn't really think to visit, but I'd recommend it, if only for a cheap but good lunch.
Wolf's Museum of Mystery – Our waiter at the bar implored us to go here, after Alex asked for a recommendation on something to do. My thoughts? Creepy. Weird. Not my thing. Here are some of the exhibits: a remade Lizzie Borden bedroom, an alien mortuary, and an exorcist bathroom. Not. My. Thing. I was happy to leave!
Milltop Tavern – We went here for dinner on Saturday night, and it was okay. They didn't have much in the way of food (or at least food I wanted.) I think it's more of a place to go for drinks and appies, than an actual sit-down meal. And the service was pretty lame. So. Meh.
Whetstone Chocolates – I am still dreaming of the chocolates we got at this place! They were so good. I ordered a sea salt caramel and a chocolate-covered peanut butter Oreo. I forget what Alex got, but we were both basically moaning in ecstasy while walking down the street eating our chocolates. We're classy folk.
Ghost Tours of St. Augustine – This was the last excursion we did while in St. Augustine! I love doing ghost tours because it's fun to learn the haunted history of a city and a city as old as St. Augustine is bound to have some cool stories! But I really was underwhelmed by this tour. Our host was okay, but she didn't really give us the history of the different spots she took us to. Rather, she told about times people have seen a ghost (and most times, she couldn't even tell us who the ghost was or what significance he/she had.) I bought this as a Groupon ($13 for the both of us), and I'm really glad I didn't pay full price. Next time, I'm going to scope out a better ghost tour!
And that's our trip in a nutshell! (A long nutshell.) I had a super fun time with Alex, and we travel really well together. We both liked to get out there and do stuff and see the city, but we also needed quiet time in the hotel room to regroup and relax. As an introvert, that relaxation time is suuuuuper important to me. That's what energizes me. We had a good time, saw some awesome sights, and have already been talking about going back soon.
Have you ever visited St. Augustine?