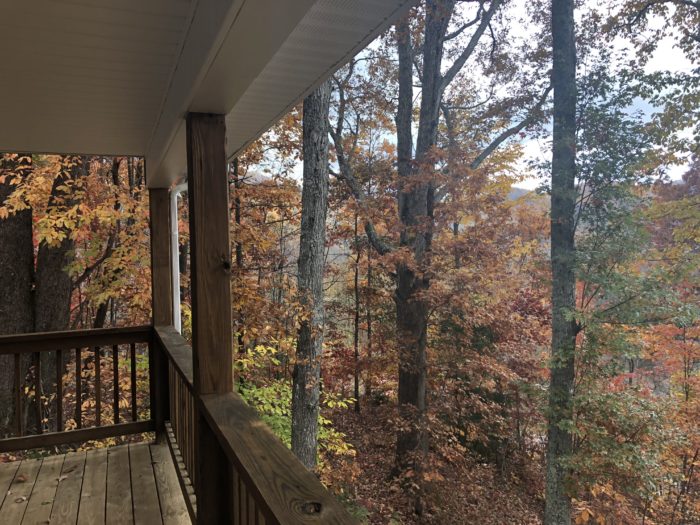 We started planning our trip to Asheville earlier this year, as our destination for our second annual Book Club Girls Trip. Last year, we went to a retirement community in central Florida called The Villages, but this year, we wanted to step it up a notch. Asheville was an easy choice – one of the girls in the book club has a family home in Waynesville, which is about 40 minutes west of Asheville, and flights there are dirt cheap.
We arrived in Asheville early on Saturday morning, right around 8:30 AM. Once we had secured the rental cars we would be using for the trip (since there were seven of us, we needed two rental cars), our first stop of the day was to grab breakfast. We went to Another Broken Egg Cafe, which isn't an Asheville staple or anything. We have them in Florida, but honestly, we wanted anywhere that would serve us a good breakfast and we wouldn't have to wait.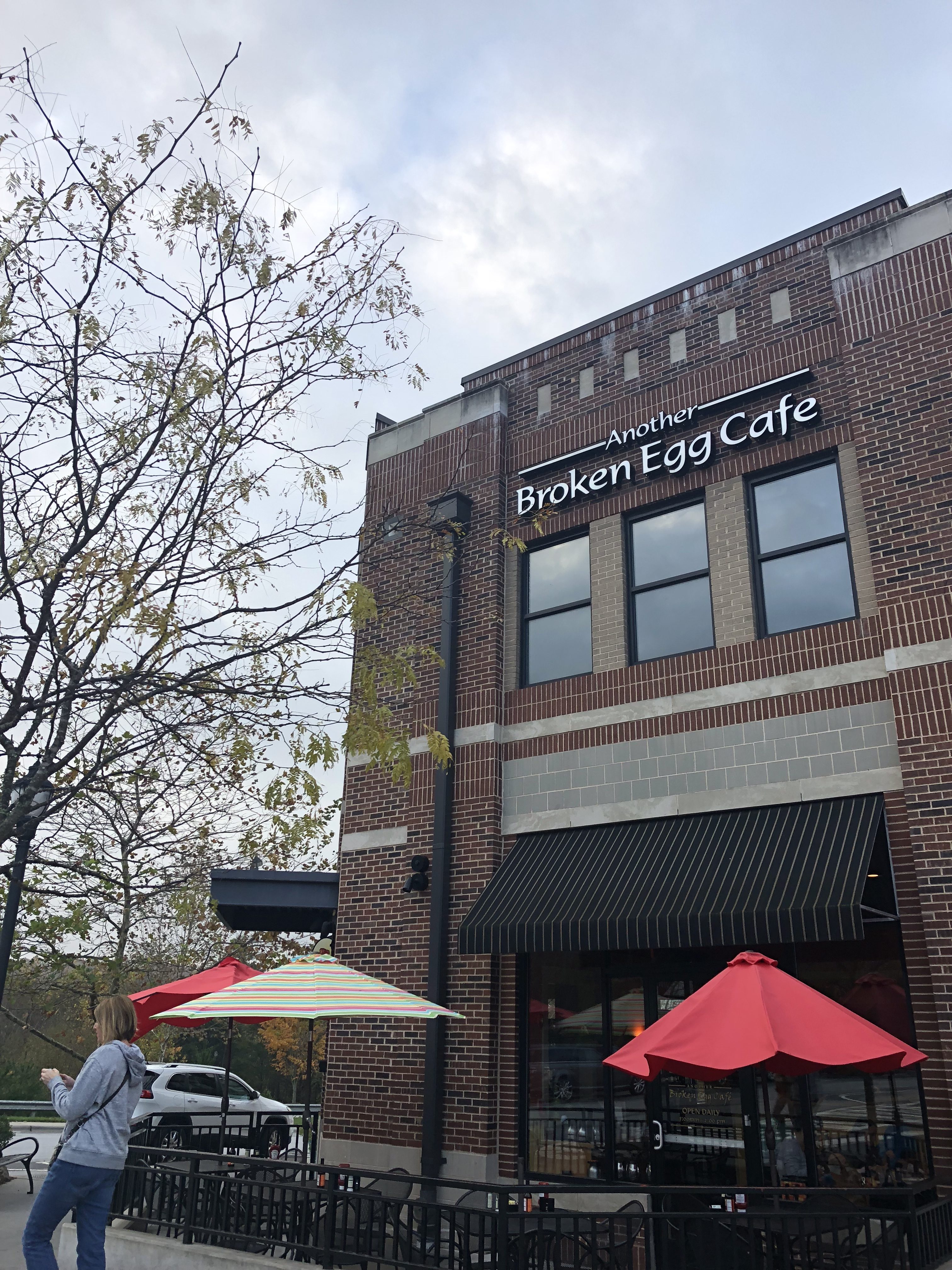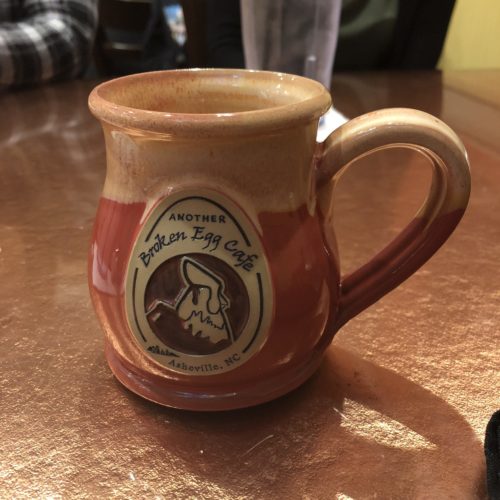 I ordered French toast and proceeded to eat almost my entire meal, which almost never happens. I'm not much of a breakfast person (I know, I know), but I was starving and the French toast was delicious. It boded well for how I would eat for the rest of my Asheville vacation (and as someone with very particular food tastes, that's sayin' something.)
After breakfast, we made the trek to Waynesville to check out the cabin.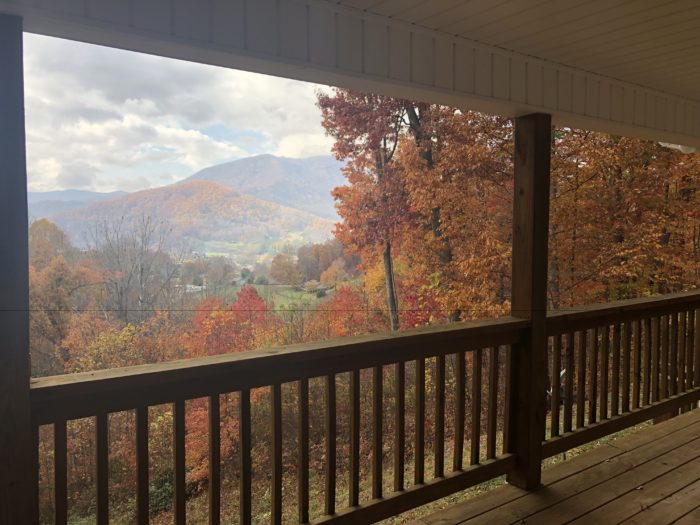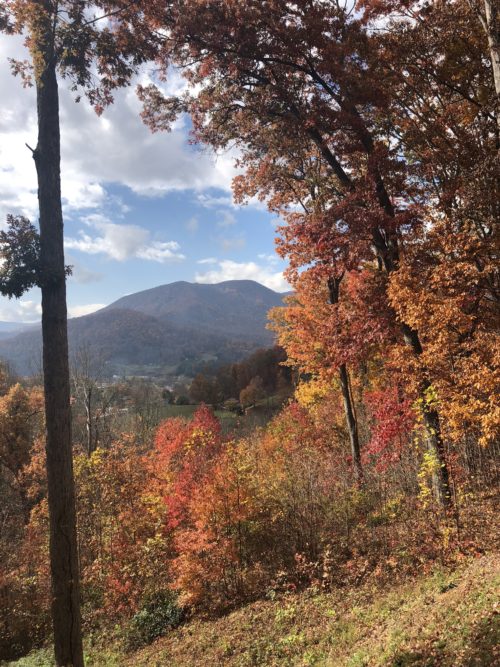 By pure stroke of luck, we came to Asheville at the perfect time: the weather was gorgeous (highs in the low 70s/upper 60s and sunny) and the leaves were beautiful shades of reds, oranges, pinks, and yellows. I have never seen what fall actually looks like because Florida doesn't have seasons and I don't typically travel during the fall. It was incredible and I couldn't help snapping picture after picture of the scenery. Our view from the cabin was magnificent, and I couldn't believe I would be able to spend the next four days staring at it.
Once we had settled into the cabin, we decided we needed an hour of "quiet time," which is basically how you know you're traveling with a bunch of introverts. Ha. We were all tired from our early morning flights and a quick nap was very much needed. While we all had our quiet time, one of the girls headed to the local grocery store to pick up our supplies (she is an angel, no doubt about that). I read for a little bit and then took a short, 45-minute nap.
We had planned two different adventures for the afternoon: a hike for the active among us and a trip to a coffee shop and waterfall for the not-so-active. I chose the latter because hiking and me do not get along. (A quick side note: I've been on three hikes in my life and broken my ankle on two of them. The last hike I was on, I was so terrified of getting hurt that I couldn't enjoy it at all.)
So, A., M., and I ventured into downtown Waynesville to go to the Panacea Coffee Company, where we ordered sandwiches (I didn't much enjoy mine, sadly), and then got some coffee and read our books. I ordered the frozen "ultimate mocha," which was a combination of a regular mocha and a white chocolate mocha and it was amazing. I drank the whole thing and enjoyed every sip. It more than made up for the blah sandwich!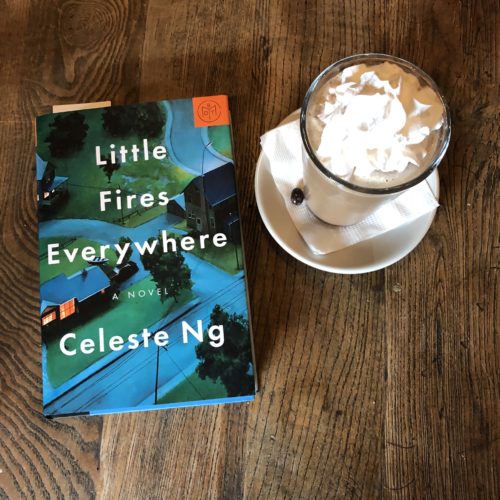 After an hour or so at the coffee shop, we headed to check out a waterfall! It was a long drive, almost an hour, but we passed the time by playing the ABC game using billboards and signs. Once we got in the mountains, the drive got a little creepy! The road curved dramatically and there was a ton of fog. It also started raining off and on.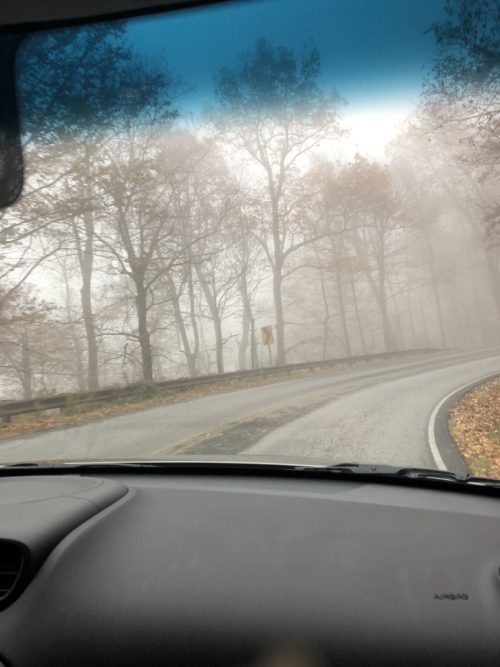 Eventually, though, we made it to Looking Glass Falls and it was beautiful! Well worth the hour-long trip, even though we didn't stay for very long. Some people were taking pictures down on the rocks, but that scared me, so I stayed on solid ground.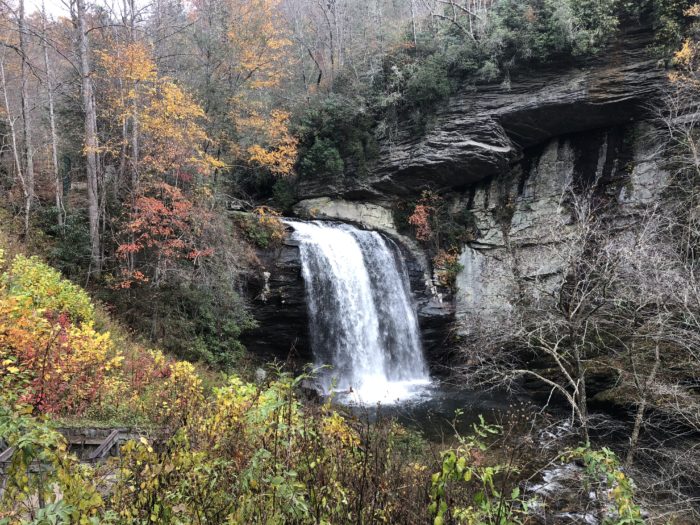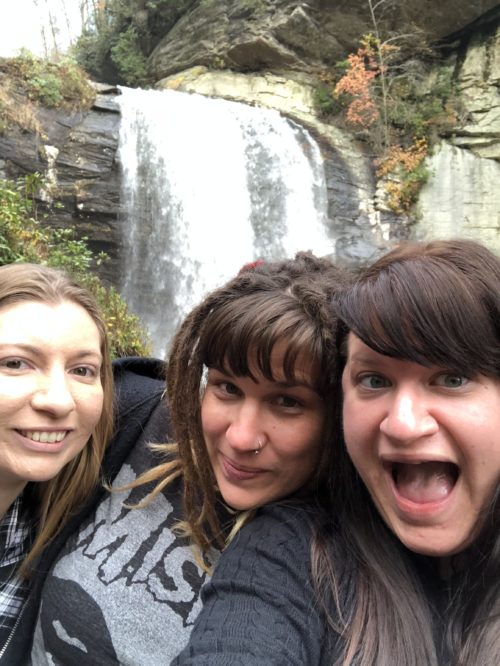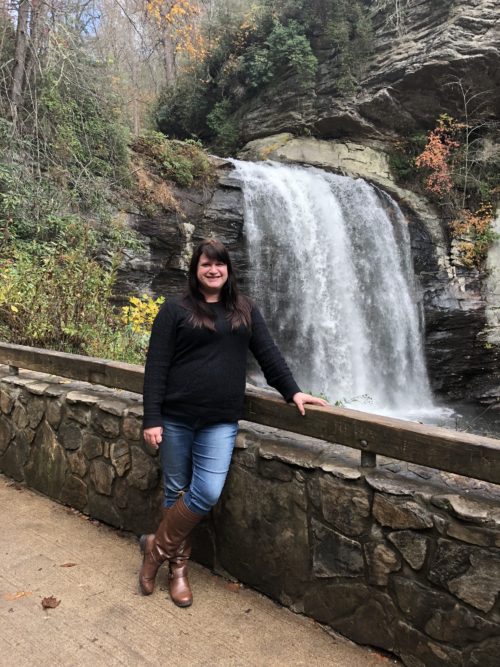 After spending some time at the waterfall, we headed back to the cabin. It was probably around 6 at this time and we had dinner reservations at 8:15, so I spent some time reading outside on one of the rocking chairs and when it got too cold, I ventured inside and sat on the couch, chit-chatting with everyone.
For dinner, we went to The Sweet Onion in downtown Waynesville. The food was delicious (I ordered a burger and it was fantastic!), but none of us were very upbeat at this point. We were all very tired and ready for bed, so conversation was at a minimum. Thankfully, we weren't snippy at each other… we all knew every one of us had reached her limit, so we kept pretty quiet.
Once we got back to the cabin, it was time for jammies, brushing teeth, and going to bed! It was a great beginning to our Asheville vacation, and I couldn't wait to explore more of the city tomorrow.
Hiking – yay or nay?