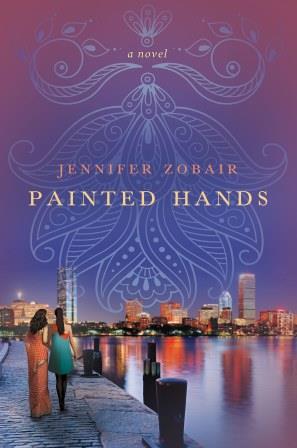 Goodreads Summary: Muslim bad girl Zainab Mir has just landed a job working for a post-feminist, Republican Senate candidate. Her best friend Amra Abbas is about to make partner at a top Boston law firm. Together they've thwarted proposal-slinging aunties, cultural expectations, and the occasional bigot to succeed in their careers. What they didn't count on? Unlikely men and geopolitical firestorms.
When a handsome childhood friend reappears, Amra makes choices that Zainab considers so 1950s—choices that involve the perfect Banarasi silk dress and a four-bedroom house in the suburbs. After hiding her long work hours during their courtship, Amra struggles to balance her demanding job and her unexpectedly traditional new husband.
Zainab has her own problems. She generates controversy in the Muslim community with a suggestive magazine spread and friendship with a gay reporter. Her rising profile also inflames neocons like Chase Holland, the talk radio host who attacks her religion publicly but privately falls for her hard. When the political fallout from a terrorist attempt jeopardizes Zainab's job and protests surrounding a woman-led Muslim prayer service lead to violence, Amra and Zainab must decide what they're willing to risk for their principles, their friendship, and love.
The Namesake meets Sex and the City in this engaging and provocative debut novel about friendship and the love lives of American Muslim women.
My review: You know when you read a book that just makes you happy? A book that's hard to get off your mind when you're not reading it and you fall into easily when you pick it up again? A book that leaves you feeling completely happy, satisfied, and in love with reading when you finish it? That was how I felt reading this book.
I enjoyed every single second I spent with this book. The characters were complex and difficult but also likable and easy to root for. The plot was so interesting and grabbed my attention from the get-go. It moved along at the perfect pace and I never felt bored or annoyed or put off. It all just worked.
Zainab is one cool lady and I loved getting to know her. And I thought that Amra's storyline would be contrived and fall into the pace of many stories like hers, but it was so completely different than what I expected. Her husband was just as likable as she was and you can understand the push-and-pull of their relationship.
All in all, I thoroughly enjoyed this novel and learning more about the Muslim culture. I feel like the author did a fantastic job explaining what it's like to be an American Muslim in today's society, those who are following the traditional ways of being a Muslim and those who are not.
I give this book an easy 5 out of 5 stars.
What was the last book you read that just made you feel good and in love with reading?
I received this book for free from TLC Book Tours in exchange for an honest review. All words and opinions, unless otherwise stated, are my own.