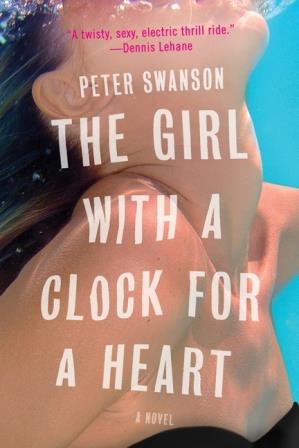 Goodreads summary: George Foss never thought he'd see her again, but on a late-August night in Boston, there she is, in his local bar, Jack's Tavern.
When George first met her, she was an eighteen-year-old college freshman from Sweetgum, Florida. She and George became inseparable in their first fall semester, so George was devastated when he got the news that she had committed suicide over Christmas break. But, as he stood in the living room of the girl's grieving parents, he realized the girl in the photo on their mantelpiece – the one who had committed suicide – was not his girlfriend. Later, he discovered the true identity of the girl he had loved – and of the things she may have done to escape her past.
Now, twenty years later, she's back, and she's telling George that he's the only one who can help her…
My thoughts: I enjoyed this book more than I thought I would. It flip-flopped between the present day and when George and the girl (Liana) first met. I found Liana to be such an intriguing character, though she drove me crazy at times and you never really knew what she was really thinking or who she really was.
I also really, really loved George. He had so many faults, but there was something so solid about him. He has spent his whole life just going through the motions of work and pseudo-relationships and not really experiencing much. And Liana shakes him out of his trance and gets him to start experiencing life, albeit in sometimes violent and crazy ways.
I found the author's voice to be so distinct and present. Each and every character had their own unique set of mannerisms and dialogue and I could hear the way they talked and picture the way they moved from the way the author wrote about them.
It's a mystery novel filled with so many twists and turns. It felt like whiplash at times because the moment I felt safe and that I knew how to story would turn out, the author would throw in a new twist. It constantly kept me on the edge of my seat and curious to see what would happen next.
The flip-flopping between present day and when George and Liana met was seamless and easy to follow. I found myself invested in both stories, since present day focused on the mystery happening now, but the past story focused on unraveling Liana and the mystery of who she really was back then.
All that said, I didn't find this book to be a page turner for me. I was curious about the ending, invested in the characters, but it was a book that was easy for me to put down. Still, if you love a good mystery with complex characters and crazy plot twists, I would suggest picking this novel up.
My rating: 3.5 stars
I received this book for free from TLC Book Tours in exchange for an honest review. All words and opinions, unless otherwise stated, are my own.