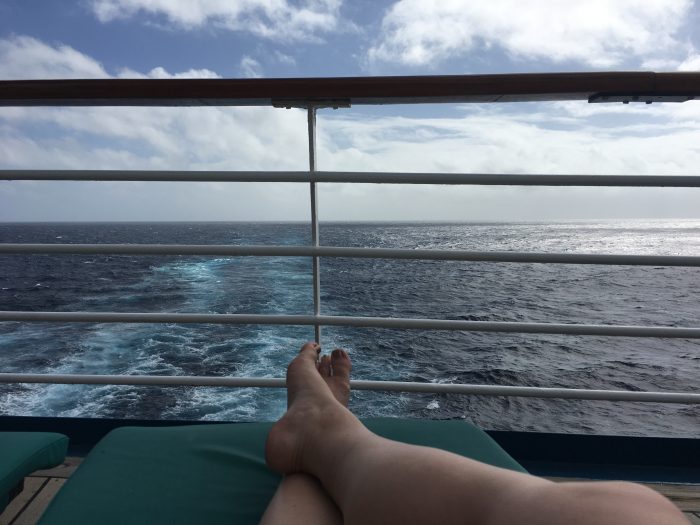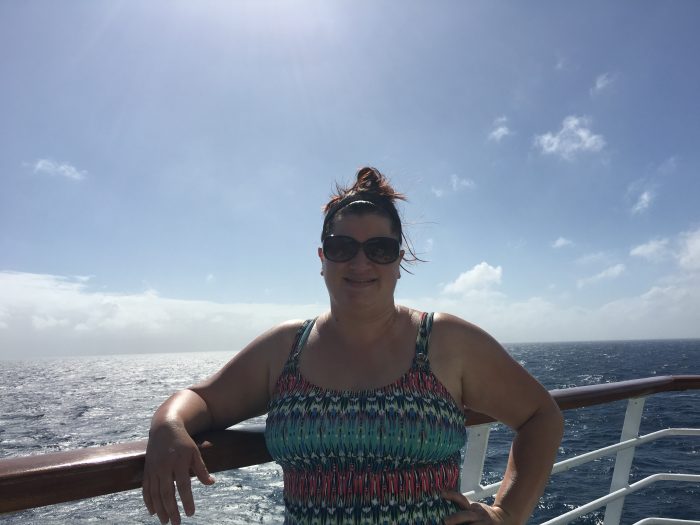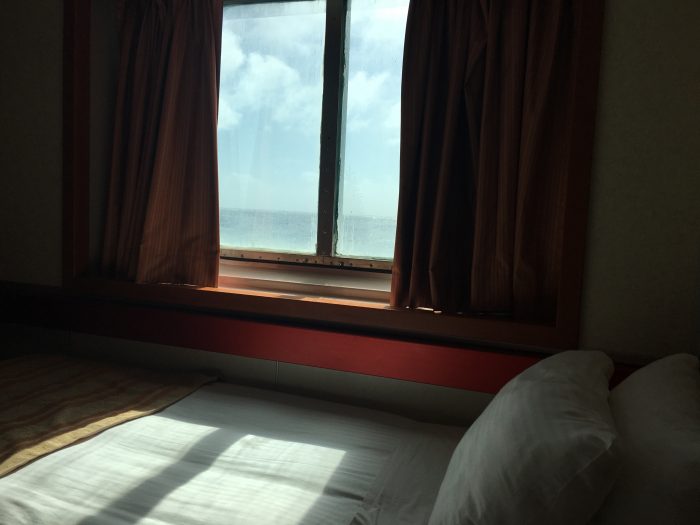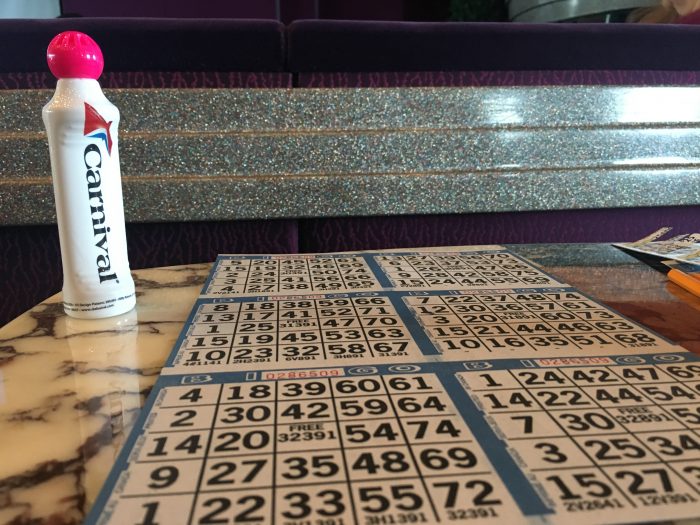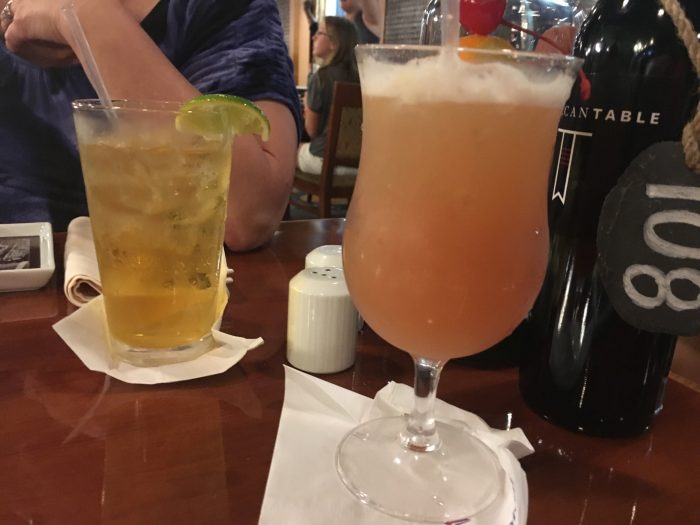 Our last day of the cruise was Wednesday, November 30 and it was a relaxing, at-sea day. There were a lot of activities happening that day, and there were a few I wanted to do, but I was also committed to another quiet, low-key day.
I didn't make it out of bed until around 9:30am, giving us just enough time to get ready and then have breakfast on the lido deck before they closed down the buffet. Then, we snagged some great lounge chairs on the Serenity Deck and relaxed in the sun for a bit. Eventually, it just got too hot to be comfortable (next cruise, I'm choosing a ship that has a pool on the Serenity Deck!), so we went inside and sat at a window seat near the casino. It's a great people-watching spot! I read my book in the midst of the people watching.
Eventually, we were dragged into a game of charades by one of the cruise employees. There was nothing in me that wanted to play charades (social anxiety much?), but it's hard to turn down a perky cruise employee! So my mom and I participated and it ended up being a lot of fun, even though some of the clues weren't great options for a game of charades. (My first one: An American Werewolf in Paris. I had zero idea of how to communicate that to my mom!)
After playing charades, we went back to our cabin to relax. My mom took a nap, but I decided to listen to a podcast and color because I wasn't very tired.
Around 2:30, we left our cabin to walk over to the Fantasia Lounge for BINGO! After playing BINGO on my cruise in May 2015, it's now my goal to play it at least once every cruise. It's not cheap to play (I opted for the $30 package, which gave me six squares to play off), but it's a lot of fun. And, shocker, my mom won the second game! Unfortunately, nine other people also declared bingo at the same time so she had to share the prize money. Still, she walked away with $50 while I walked away $30 poorer, so she comes out on top.
Once BINGO was over, my mom and I realized we were both starving (we skipped lunch!) so we got a shared plate from the grill on the lido deck to tide us over until dinnertime. We sat outside on the deck to enjoy our meal, which allowed us to do more people watching. 🙂
Once we finished up, we went back to the cabin and chilled for a while before getting ready for dinner.
We went down for dinner around 7pm and had our last meal with our beloved waiter, Isabelito. He was truly fantastic and made our whole cruise even better. He was kind, welcoming, and easy to talk to. It's funny how these waiters totally steal your hearts and then you don't see them again! Wah.
After dinner, we decided to check out the comedy since the other comic on the ship had a PG show at 9:15. (My mom and I can do many things together, but listening to R-rated comedy together is not one of those things…) I was pleased at how funny this comic was. He had me in tears at certain points. He more than made up for the lackluster comedy we saw earlier in our cruise.
And then, it was back to the cabin to pack, sleep, and get back to reality on Thursday. Short cruises are no fun! 🙂
Even though the cruise felt super short, it was a really fun time with my favorite travel companion. Somehow, we've managed to take a cruise every year since our first one in 2011! My next cruise will be my tenth and I'm not sure where I'll be going or when I'll be taking it. Hopefully in 2017, but time will tell. 🙂