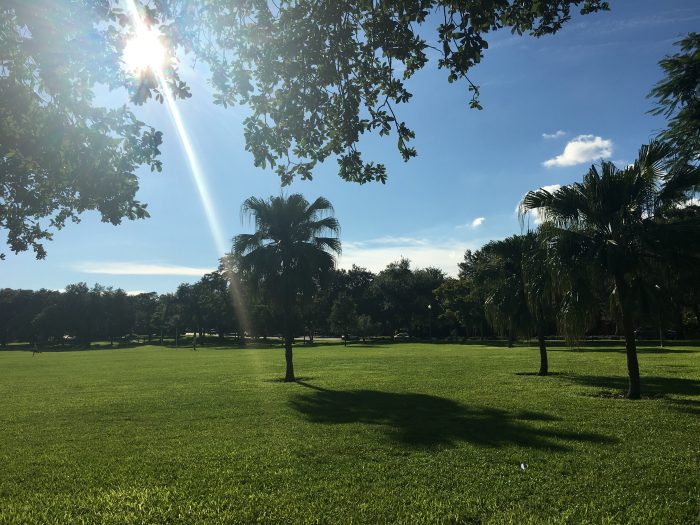 Loving… that I was able to renew my lease at my apartment and my rent is only increasing by $25 a month! Hooray! I definitely have no plans to move apartments for a good while—I'd like to stay here for another few years and perhaps look for a place to buy after that. (Though I'm not sure how I'd ever come up with the money for a down payment, so who knows if that will ever be a reality for me!) But I am happy with where I live and happy the rent didn't increase astronomically. And I know my brother will be super excited when I tell him he doesn't have to help me move this year!
Loathing… how old Dutch has been acting lately. Everything just seems harder for him now and it breaks my heart. Thankfully, he's on a medication to help with his arthritis pain and nighttime restlessness and that really seems to be helping him settle down and sleep through the night. (I've only had one late night with him since he started the meds and that was because we were at my mom's for the night and I think he was just disoriented.) One of his newest mannerisms that he's been doing for the last few months is just sitting in my room and staring at the wall (usually shaking). He bumps into walls and such. He's just old and there's not much I can do about that because he's healthy in every other respect. He has energy to go on walks (not long walks, mind you) and he eats and drinks normally and he'll play with me from time to time. This is just the time in a dog's life that's the hardest, to see them slowing down and aging. All I can do is keep loving him and making sure these last few years of his life are comfortable and happy. And, not to toot my own horn or anything, but I think I'm doing that very well.
Reading… Evicted by Matthew Desmond. It's a book about poverty and the housing crisis, and just how hard it is for people who live at or below the poverty line to find affordable housing. This is a subject that has particular personal resonance with me because I grew up poor (not poverty poor, but poor nonetheless) and I grew up well familiar with what an eviction notice means. I've heard rave reviews of this book and even just 100 pages in, I can see why. Desmond writes in such an engaging way and I got sucked into this book immediately.
Watching… Big Brother! It's my favorite summertime show. Big Brother is a huge time commitment because it's on three times a week, but I wouldn't have it any other way. (I'd watch it seven days a week!) This season is really good and I'm really enjoying all of the houseguests and all of the accompanying drama.
Anticipating… my upcoming social media and blogging break. Honestly, up until last weekend, I wasn't even planning on taking a break, but something flipped in me and I realized how much I'm desiring to get away. Even so, I keep going back and forth on whether or not I want to really take a break because I do really enjoy social media and writing for this blog. But it's also good for me to just get away and stop checking Twitter every time I'm in line at the grocery store or scrolling through Instagram when I'm laying in bed at night. And it's good for my blog overall to step back and reevaluate what I'm writing about and how I'm conveying my message. It's good for me, even if I do start craving the blog and my social media feeds about halfway through the month.
Thinking about… using my upcoming blogging break to do some sort of NaNoWriMo exercise. I'm way behind on my novel and I just can't find the time to write aside from the two hours I spend with my writing partner each week. Scratch that. I'm not making the time. I'm only writing around 1,000-2,000 words a week and I'm over 10,000 words behind where I should be at this point in the year. So maybe August will be a good time to charge myself with writing around 1,500 words a day. I'm still rolling the idea around in my head, so we'll see what happens!
Needing… to start making plans for my 30th birthday party. I have a friend who is helping me and we just keep pinning ideas to our secret board on Pinterest, but we need to sit down to discuss who I'll be inviting, what kinds of decorations and games to play, what to serve for food and drinks, etc. I've never actually planned a party like this, so I have no idea what to do, but luckily, my friend is more than adept at this kind of stuff hence why I recruited her. (And also, she won't let me call the whole thing off just because I'm feeling insecure that nobody will actually come to my party, ha!)
What are you currently loving, loathing, and reading?