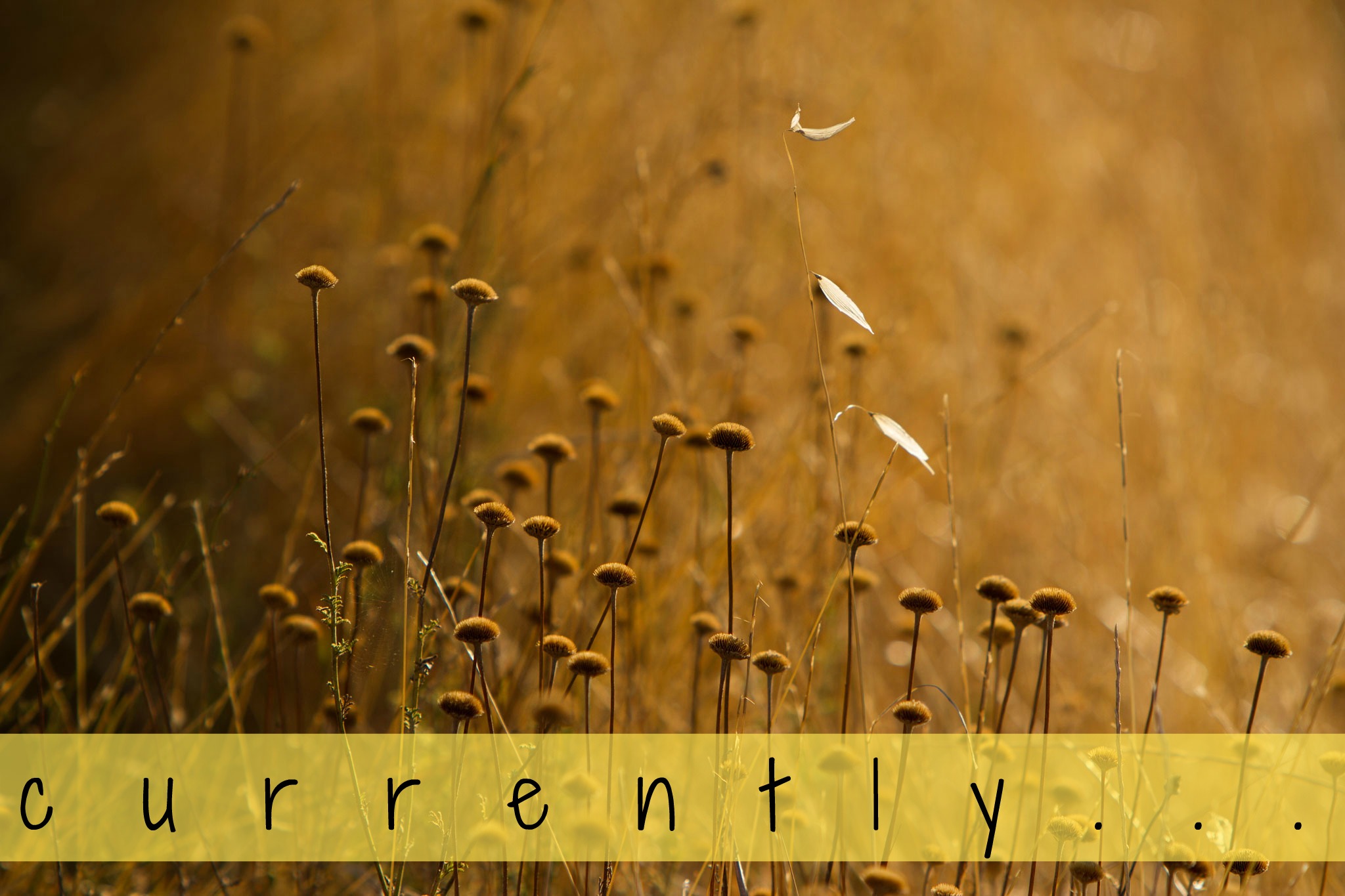 Feeling… excited about leaving on my cruise on Friday. I am not sure I am going to survive the next four days at work! The best part is that I'm going with four girls I completely love and adore, and who totally get me. It's so crazy, because thinking about my life last year and how lacking it was in local girl friendships and now I'm going on vacation with girlfriends! The ship doesn't stop anywhere, just does a little loop in the Gulf of Mexico, but it's going to be a really fun weekend. Hurry up, Friday!
Writing… a love story. The story I'm writing for #NaNoWriMo is a contemporary love story, one of those feel-good romances that is slightly predictable but still really cute. At least that's my goal! It's a fun thing, writing a romance, and I'm enjoying the process. (Even those days when I'm all, WHAT AM I DOING. I CAN'T WRITE STORIES. I SUCK AT EVERYTHING. GAH. I hear this is quite normal.)
Reading… Lucia, Lucia by Adriana Trigiani. It was Nora who first clued me in to this author and I'm so glad she did. I've read two books by her and both were amazing. She's such a beautifully descriptive writer.
Listening… to football right now! We have a full house for the game. Well, sort of. My brother came over for the games, and my mom and her boyfriend are also hanging out. As I write this post, the Denver/San Diego game is on and since I love everything Peyton Manning, I'm a happy camper.
Eating… a delicious brownie! My mom made them for our little get-together and they are the best little treat! (I may have brought one to work today for an afternoon pick-me-up.)
Wishing… I could take the whole week of Christmas off. We get Christmas Eve and Christmas Day off, and I was really hoping I could take the Monday before and then the Thursday and Friday after, but I won't have enough PTO for that. I could take off the Thursday and Friday off, but I would wipe out my PTO so I'm debating if it's worth it. I don't have any major plans, but it would just be a really nice break from work.
Enjoying… new responsibilities at work! Starting this month, I'll be writing for six different clients, which equals to a little over 50 pages a month. (The pages are around 250-350 words, to give an idea of what that entails.) I'm also going to be helping out for a big editing project for our biggest client, which will be an interesting challenge!
Drinking… Dr. Pepper. Because it's good. And bad for me. But still good.
Learning… That it's okay to have "moments," even as an adult. Sometimes, you just have to have a whiny, pity party for yourself. And then you give yourself a reality check and realize you're being silly and immature. But moments happen. It's okay.
Thinking… about going soda-free in December. I started off this year with a 30-day soda fast and I think it would be a good idea to end it doing the same thing. I'm no longer addicted to soda and I do fine without it, but I still drink it way too often.
Loving… game nights with friends, keeping in touch with my old coworkers, coffee, my job, Reese's eggs, finishing great books, and watching dachshunds race against one another.
What's one lesson you've learned recently?