Let's do another day in the life post! I think I might start doing these once a month because they are so fun to put together. Even if my life is pretty boring. Ha!
4:36am: First alarm goes off.
5:30am: After five or six subsequent alarms (I use Sleep Cycle and then two backup alarms on my Clock app because I'm crazy), I finally get up and take Dutch on a short morning walk.
6:00am: Workout time! I do the "1,000 Reps" workout and make it through two rounds before wanting to pass out. The last time I attempted this workout, I only made it through one round so I deem today a huge success.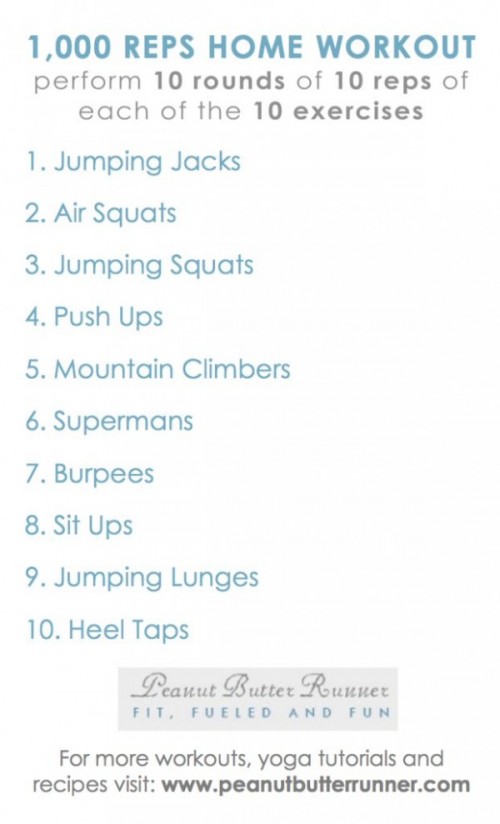 6:35am: Start getting ready for work. Waste too much time dilly-dallying and don't have time to do my hair. Oh well! Days like these, I just throw my wet hair into a bun and call it a day. Pack my lunch. Pack my bag. Head out the door.
7:25am: Commute to work. It's a little slow on the Interstate today, but not too awful. I am thankful for a fairly easy commute with very little traffic delays!
8:00am: Arrive at work, power up my computer, put my food away in the fridge. Eat breakfast (cereal!) while writing this post.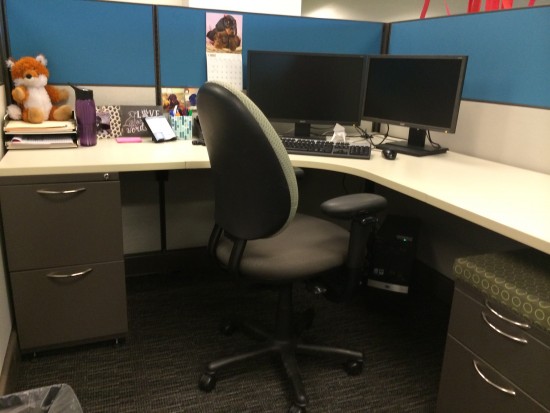 8:15am: Get coffee and work on my to-do list for the day. A lot of writing to do today! Once I finish up these pages, I'll be done with my writing for the month. Right in the nick of time!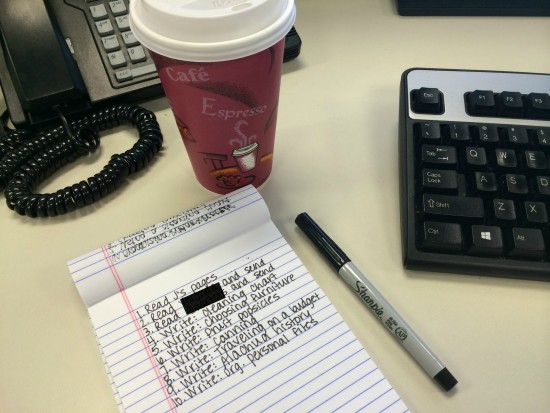 8:30am: Tackle the first task on my to-do list, which involves proofing a coworker's pages that he sent me last week.
10:30am: Email my edits to my coworker, take a bathroom break, and then eat my morning snack while reading a few blogs. Forget to take a photo of my morning snack, but it's a hard-boiled egg and a cup of green grapes. Yum, yum! It's while I'm eating said grapes that a coworker comes by to chat. After offering him some grapes, he proceeds to question if cinnamon on grapes would taste good. I had cinnamon at my desk so I offer it to him and he takes the challenge. Verdict? Not bad.
10:45am: Read over 10 pages that I wrote last week to see if I spot any errors (I do!), then send them over to my writing partner for his edits.
12:00pm: Lunchtime! I can take lunch whenever I want to, but I usually go by how I'm feeling. Today, I am hungry by noon and didn't really feel like getting started on my writing tasks for the day before lunchtime, so I eat early. My lunch is boring (honey/dijon/lime chicken, yellow corn, applesauce with a side of three miniature candy bars), but I get to settle in with Cath and Levi while I eat. (Side note: LOVE. THIS. BOOK. Cath is just… she's me. Rainbow Rowell has written me in character form.)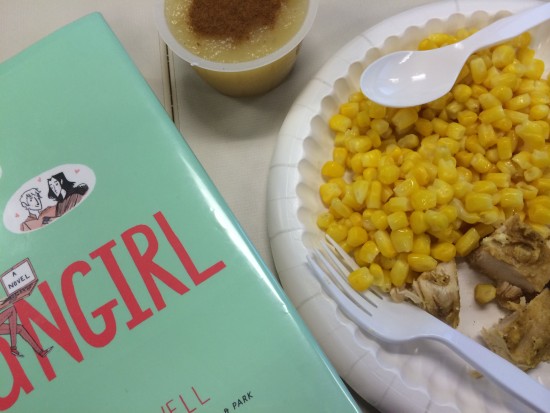 1:00pm: Back to writing – I have seven pages to knock out before the end of the day. It'll take some serious dedication!
3:30pm: Take a break to have an afternoon snack of Teddy Grahams, and also a therapy session with Linda on gchat. I think I also proposed marriage to her, so there is that.
3:45pm: Back to work, and I have three pages to go! I. Can. Do. This!
5:40pm: Pages done! Whew! Will need a quick read-through tomorrow, but I've written them. Yay! Leave work and commute home.
6:00pm: Arrive home to a giddy Dutch. We go on a long walk outside, and it actually feels… nice? There's a breeze and everything! The heat index has been hovering around 117 degrees the last few days, so I love a tiny cool down! Anything in the double digits feels divine.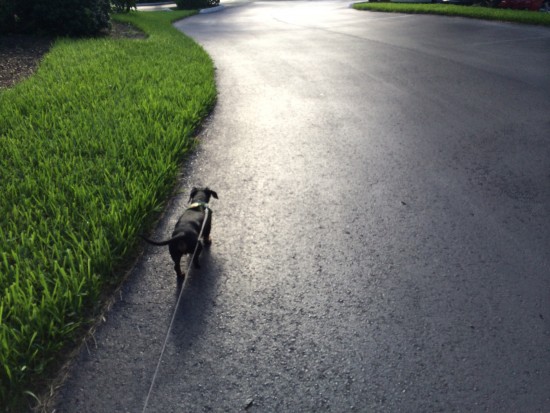 6:15pm: Take a relaxing bubble bath. I've mentioned this in other "day in the life" posts, but I take bubble baths almost every day. I love 'em!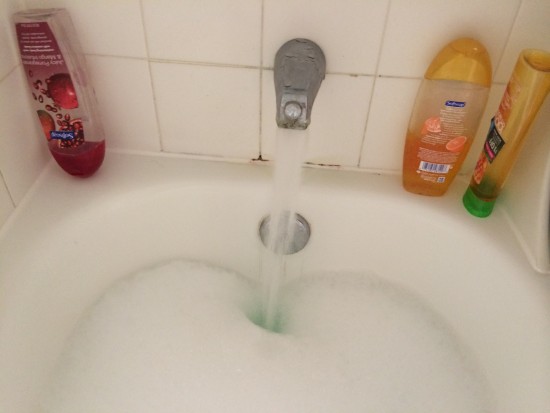 6:45pm: Start dinner. I'm making Italian baked chicken, mashed potatoes, and peas for dinner. Super easy and delicious meal! (The chicken consisted of me cleaning one chicken breast, dropping it in a plastic baggie, dumping an entire bottle of Italian salad dressing, and letting it marinade overnight. Not the most exciting meal, but incredibly simple and yummy!)
7:15pm: Dinner is cooking, so I work on this post and read a few blogs while it does its thing.
8:00pm: Finish cooking dinner. The chicken finishes first, then I mash my potatoes, and lastly quickly make a veggie dish.
8:20pm: Sit down with my mom to eat. (We usually eat different meals at different times, but she saw what I was making tonight and wanted some!) Completely forget to take a picture of my dinner, but it was yummy! We watch Masterchef while eating.
9:0opm: Turn on the Emmy's and it's a snoozefest. (I'm really not one for award shows!) But nothing else is on, so I watch it, while playing on my phone and snuggling with Dutch. We also eat a yummy dessert!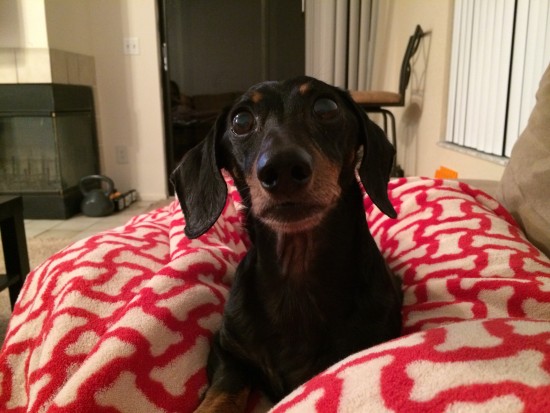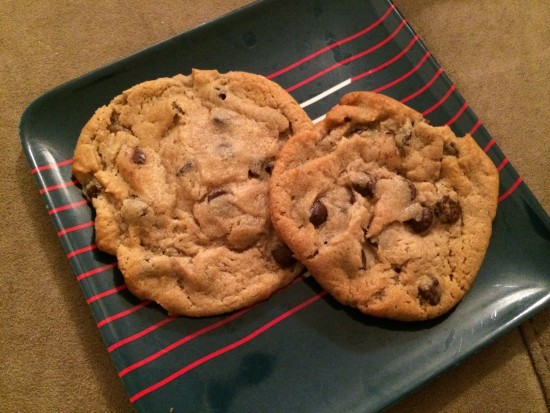 11:00pm: Finally turn off the Emmy's and start getting ready for bed. (Why did I stay up this late to watch that?!)
11:20pm: Lights out! This is super late for me to be going to bed. I'm usually turning off the lights by 10:00 at the absolute latest. Tomorrow's alarm is going to hurt!
Are you a snoozer like me? When's the last time you took a bubble bath?