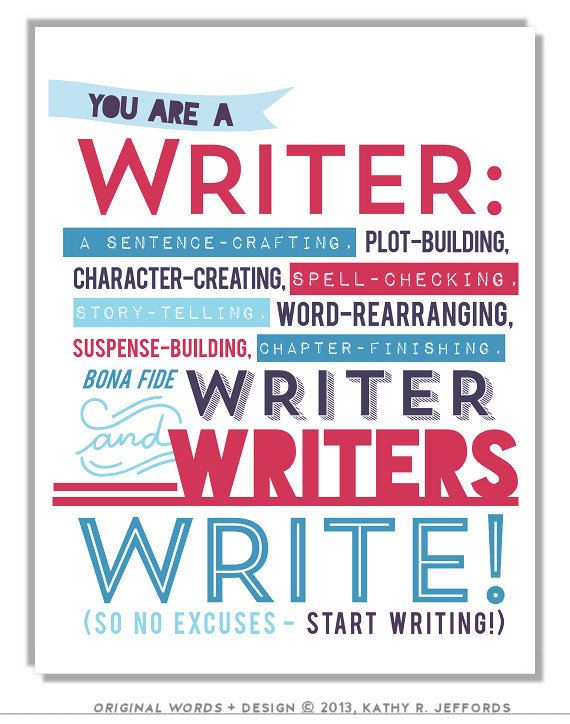 November is my favorite month for many reasons. It's my birthday month and holds my very favorite holiday, Thanksgiving. It also feels like the kick-off to the holiday season, which is the best time of year. And November is the National Novel Writing Month (NaNoWriMo). Last year, I "won" by writing 50,000 words in less than 30 days and I'm aiming to do the same this year.
I've been doing a lot of things different this time around. Last year, I had a minor freak out the day before NaNoWriMo started and decided to completely change my story. I really wasn't feeling motivated or inspired by the novel I had been planning on writing, so on October 31st, I hurriedly wrote a short blurb for a story I'd been planning in my head for many years. I didn't have my characters nailed down and I didn't have any sort of plot written out. I didn't really know what I wanted my main character to learn. I didn't know what her goals were, her motivations, what was standing in her way. I didn't know why I was writing this book.
But still, I wrote. I wrote over 2,000 words every day and managed to turn in a messy first draft of the book. I finished the book, I got it all down, but it wasn't very good.
And more than that, I didn't enjoy that process. It felt very chaotic. I let things happen to my character that messed up the flow of my plot. I let my character do things that weren't authentic or real. But it was a good experience. It helped me to understand plot better and what writing a book is like. It helped me to see that I love the writing process, that these stories are in my head for a reason and I need to bring them to life.
So I am entering NaNoWriMo 2013 in a completely different state. The story I am writing is one that I am hopeful to turn into a four-book series, if all goes according to plan. I wrote the overview of the books over the summer and spent the past few months writing detailed character analyses on my two main characters, reading up on how to write plot, and then this whole weekend I spent hours crafting the perfect plot. I learned about the fateful GMC (goals, motivation, conflict), something my other book didn't have, and I spent two hours working through prompts to figure them out and how to work my plot around them. And then I spent hours writing down the plot. Scene by scene, making sure it moved along at the right pace and that it led up, authentically, to the climax and resulting resolution.
It was hard work. I had a few minor freak outs that my plot was horrible and I couldn't go anywhere with this book but, usually, if I stepped away from it for a little while, I could come back with a fresh mind and a new idea of how to make it work. And there were times it felt overwhelming, but mostly? Mostly, it was really, really fun. It was fun to write this plot down, to figure out how to get my character out of the messes she created for herself, how to make things happen for her.
And now I'm here. Four days until NaNoWriMo begins and I get to write this story. While I could get started early (since my finished product will be around 70,000 words, give or take), I'm going to wait until Friday to start writing.
My whole being has been consumed by this story for the past three days. I want this to be The Book, the one I revise and edit and pursue for publishing. And I really believe in this book. I believe it can be a publishable book. It's a contemporary romance novel, but there's an element to it that elevates it to another level, adds depth to the plot. It's one of those feel-good romances that I hope people will finish and feel all gooey and swoony and in love with love. I want people to finish my book and be sad that they finished it, because the characters meant that much to them.
So the journey begins in four days. And I am so ready for it.