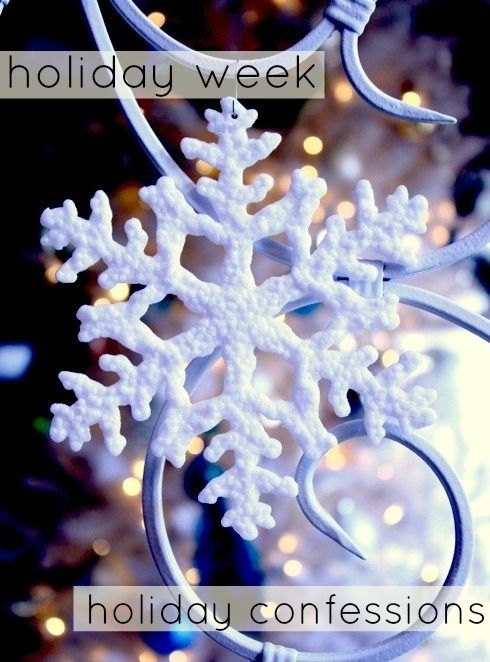 1. I have been addicted to the Trans-Siberian Orchestra Pandora station at work. It's so peaceful and nice. And one can only handle so many Mariah Carey holiday favorites.
2. I always forget what a huge job writing my Christmas cards is. I get so excited to start them and then life gets busy and writing them keeps falling on the back burner. This year, I managed to get them mailed much earlier than normal. (And by much earlier, I mean 10 days before Christmas.)
3. Focusing on work is the hardest during December.
4. I have never spent a Christmas away from home. Christmas has always been one of those low-key holidays for my family and I like sticking close to home.
5. I am still obsessed with Christmas-themed window gel clings. It took me close to an hour to put all mine up this year and I'm getting to the point where I see new clings in stores and I'm like, "Dangit, I already have that!"
6. My favorite Christmas movie is The Santa Clause, because of all the memories attached to it. Elf is a very, very, very close second.
7. I still have yet to see Love Actually.
8. This year was the first year my mom and I actually didn't get in a fight while stringing lights around our tree. Usually, we're both stressed out and annoyed and end up angrily stringing the lights together. But I made us make a pact that we would not fight while decorating and we didn't!
9. I used to insist on a real Christmas tree, but then we had a really bad experience with putting one up one year where my mom and I probably had our worst fight ever (and then ended up emotionally eating our feelings at Steak N' Shake to a total of 2,500 calories each. For one meal.) so we go for artificial now.
10. I really, really want to get a white Christmas tree. My mom is forcibly against this. Scrooge.
11. My all-time favorite Christmas song is "Silent Night".
12. I think "The Christmas Shoes" is one of the worst songs ever written. I'm sorry, but it's awful.
13. My brother and I still give my mom a wishlist every year. We still do presents. We still act like five-year-olds during the holidays.
14. I still get sad that my brother and I don't spend Christmas Eve night together, trying to stay up late and playing games until eventually falling asleep around 3AM – only to wake up bright and early at 6AM. Growing up is hard.
15. I genuinely enjoy the hustle and bustle of this time of year. Rushing around to different stores and trying to find that perfect gift – it's all part of the magic for me!
Don't forget to enter my holiday giveaway for some wonderful goodies. Ends on Sunday!