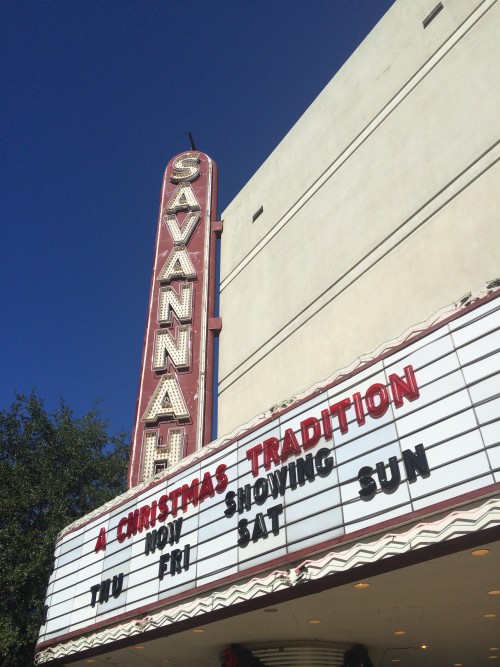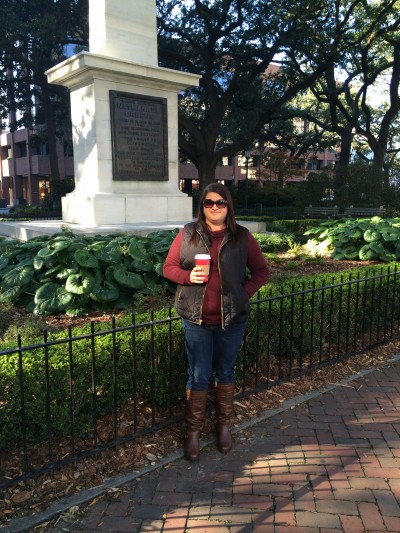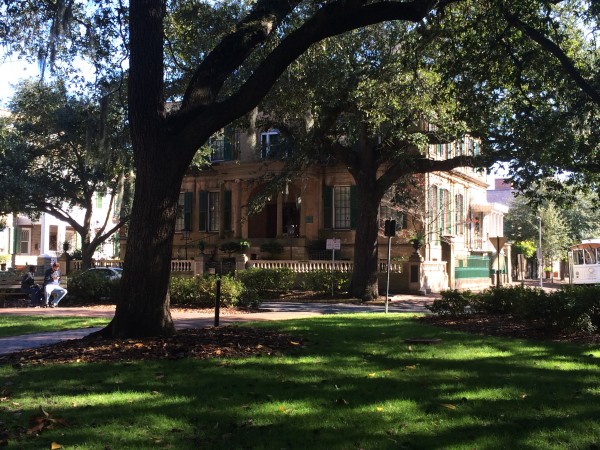 Last weekend, my mom and I took a quick trip to Savannah for my birthday. We drove up there on Friday and came back on Monday, so we had about one night and two full days there.
I think I could have stayed there forever.
I titled this post "I left my heart in Savannah" because it's true. Savannah stole a tiny piece of me.
I don't know about you, but when I go on vacation, I always feel a little off-balance. I love exploring and traveling, but there is really nothing like home. Home is familiarity. Home is your own space and your regular grocery store and your favorite coffee shop and your local library and the Target where you know exactly what lays in every single aisle. So when I leave my city to go somewhere else, I feel like a foreigner. I feel out of place, as if I'm shouting from the rooftops that "I am a visitor to your city! I am new! I do not know the streets. Or the best brunch spots. Or where the library is. I couldn't give someone directions if you gave me a map to look off of."
And then I come back home and I breathe a bit easier. Ahh. This is home. This is my spot. This is familiar and comfortable and right.
Savannah was different. Savannah felt familiar. It felt comfortable. It felt right from the moment I drove into the city. Sure, I had to use Google Maps every single time I wanted to explore a new part of town, but it just felt like I was learning my way around my city. I felt connected to Savannah. To the picturesque tree-lined streets and the beautifully historic buildings and the sweet, gracious people and the charming historic squares. Savannah felt like home.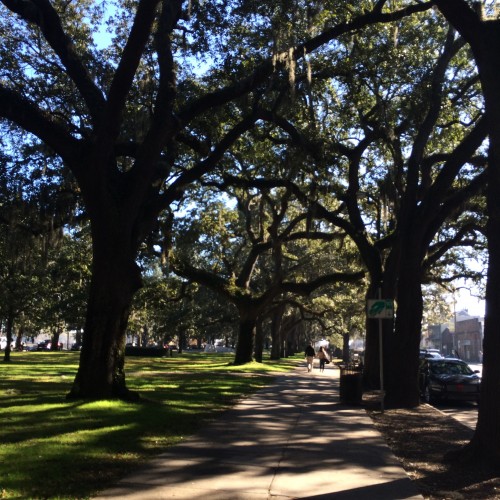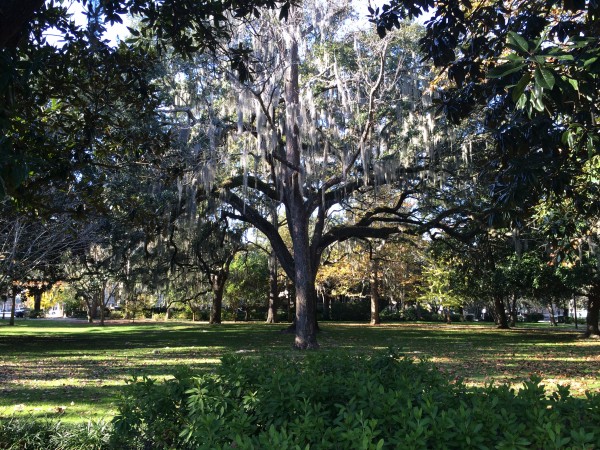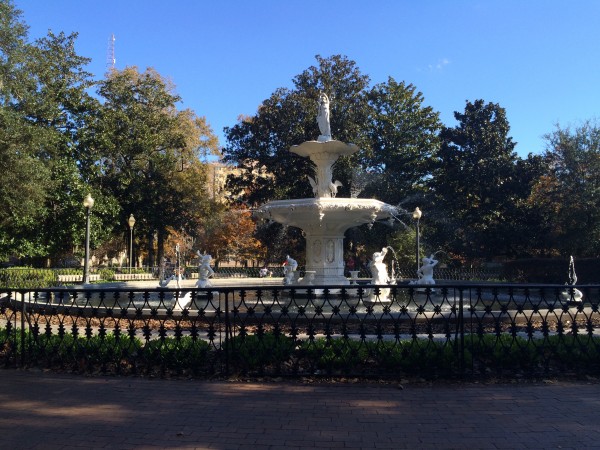 My mom and I are similar in many ways, and one way is that we're both low-key introverts. We like to be busy and do things, but we also need time to recuperate. So I knew we didn't want a jam-packed vacation. We wanted to eat good food, go on some tours, and just mosey around the city at our pace. And that's what we did.
We went on two different tours: a walking tour of the city and a ghost tour. Both Lisa and Jess had recommended Savannah Dan's walking tour, so I booked a tour with him. I remember the first time I saw him walking up to the meeting square and I got this strange fluttering in my belly, like I was meeting a celebrity! He was dressed in a powder blue suit and white hat, and he was friendly and personable and funny from the get-go. The whole tour was amazing and I'm so happy we did it, even if I did want to chop my feet off at the end (I am not used to walking and standing around for two hours!) I would recommend him to anyone. Hey, even my mom, who gets bored by history, liked it. So, if that's not a ringing endorsement, I don't know what is.
(The ghost tour was okay. I booked a cheap one – $13 for both my mom and me! – because I was trying to be conscious of our budget. It was interesting, and our host was quite the character, but nothing to write home about.)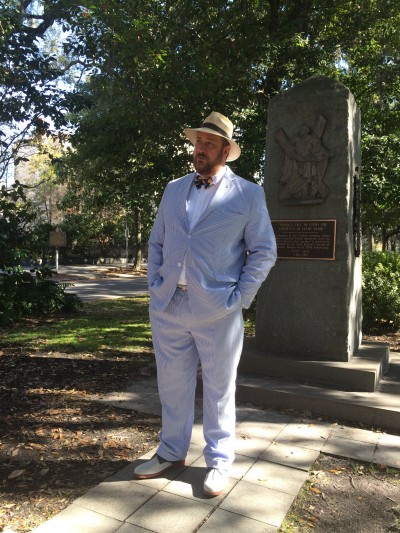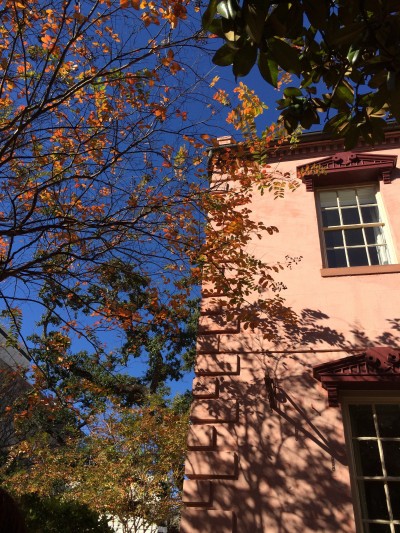 We visited the Cathedral of St. John the Baptist, which was one of the best parts of my trip. Being in that cathedral, walking down the aisle and gazing at the stained glass paintings and stations of the cross… just… awe-inspiring. It was peaceful, serene, holy, and sacred. And so, so, so, so, so gorgeous.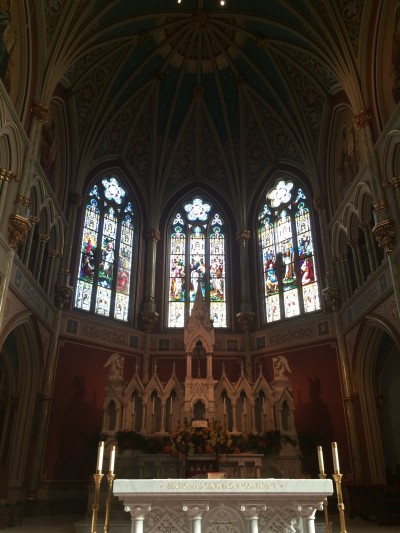 The only house tour we did was Juliette Gordon Low's house tour, the founder of the Girl Scouts. I wasn't a Girl Scout, but I wanted to walk through the house because I just adore history and I wanted the chance to view such historic landmark of Savannah. And it was so beautiful. Goodness. I can't remember, but I think all the furniture is original to Juliette's family and it was staged like it was when Juliette lived in this house. I loved walking through the rooms and trying to imagine people living in this place and having conversations and eating meals and sleeping and just… life. It was pretty incredible.
In any event, my trip was fantastic. Honestly, I knew I would most likely love Savannah. After all, I named it one of the top three cities I would move to, if I ever wanted to leave Florida. I didn't know I would fall in love with this adorable town. I didn't know I would leave a piece of me when I left. I'm not saying I'm moving to Savannah anytime soon. The thought of the cost of such a move, starting over with a new job and new friends, and being far away from family makes my stomach knot up in anxiety. What I am saying is that Savannah will forever hold a special place in my heart. And that I'll be back to visit this charming city very soon.