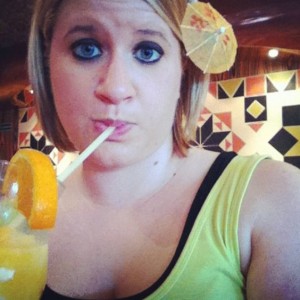 The weekend I have been waiting for is finally, finally, finally here: it's cruise time! I am so excited to disconnect from reality for five days, enjoy one-on-one time with my mom, stuff myself silly with good food, and simply sit back and enjoy the experience. I am probably looking forward to Sunday more than any other day because that's when my anticipation will be the highest: waking up, last minute packing, driving to the port, boarding the ship, seeing our room, those first few hours on the deck. AH! There is nothing like a cruise.
I'm planning on taking a breather from this blog while I'm away. I'll be back the following Monday for a full week of cruise recaps. I have a new, fun way to recap my cruise that I'm excited to test out. (Reading my past cruise recaps on this blog makes me cringe.)
Today and tomorrow will be hectic days as my mom and I prepare to leave. Our to-do list is as follows: wash and vacuum our cars, do laundry, clean the apartment, buy cruise toiletries & snacks, get pedicures, and do some last-minute shopping for cruise "essentials" (I need a beach tote, new sandals, and a few new shirts). There's probably something else I'm forgetting but that's the bulk of what we need to do! Oh, and, um, PACK. We should pack, right?! Geez.
And, of course, I need to do my final weigh-in for DietBet! I am not yet at my goal (just .4 lbs away, though!), but I'm hoping another day or two of clean eating and hard workouts will push me to where I need to be. In any event, even if I don't win, I am really proud of myself because I really put a lot of effort into eating healthier, getting more exercise, and making good decisions. I am feeling better, I have more energy, and clothes that used to feel snug feel looser. (I'm also planning to take my measurements, something I did at the beginning of the DietBet, to see those results, too!) So, no matter what happens, I am not going to be upset with myself. I tried my best and that's all I can ask of myself!
And that's it for me for today! I just wanted to send a short post before I left for my vacation. Have a beautiful weekend and a fabulous week!