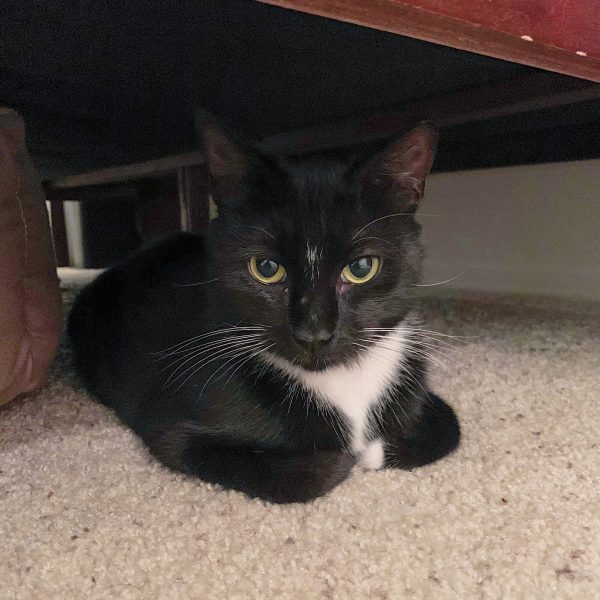 I shared some very exciting news on Instagram yesterday, and now it's time to share it on my blog. Prepare yourselves, friends, because there's about to be a whole lot of cat posts and pictures on this blog! Please meet my new little ball of love, Eloise Joy. She is around 6-8 months and was a stray who needed a good home, and I am so blessed to be able to be the one to give that to her.
As many of you were aware, I was planning on getting kittens sometime in the new year. I thought that would be the perfect way to start 2019, since 2018 started on such a low note. However, that's not exactly what life had in store for me.
Last week, one of my mom's coworkers texted me about a cat her friend, K., had rescued. She was estimated to be around six to eight months old, a former outside cat who showed up on K's back porch a few weeks ago in rough condition. She was skin-and-bones with matted hair and was being bullied by one of the other outside cats. K was able to coax her into her garage. K is a cat lover to her core and fosters kitten for a nearby rescue all the time, so she was well familiar with how to take care of Eloise. She fed her, bathed her, and took her to the vet so she could be spayed and dewormed. She also got a round of shots. Gradually, as the weeks progressed, Eloise fattened up, her hair and whiskers started growing back, and she became a snuggly ball of love with K.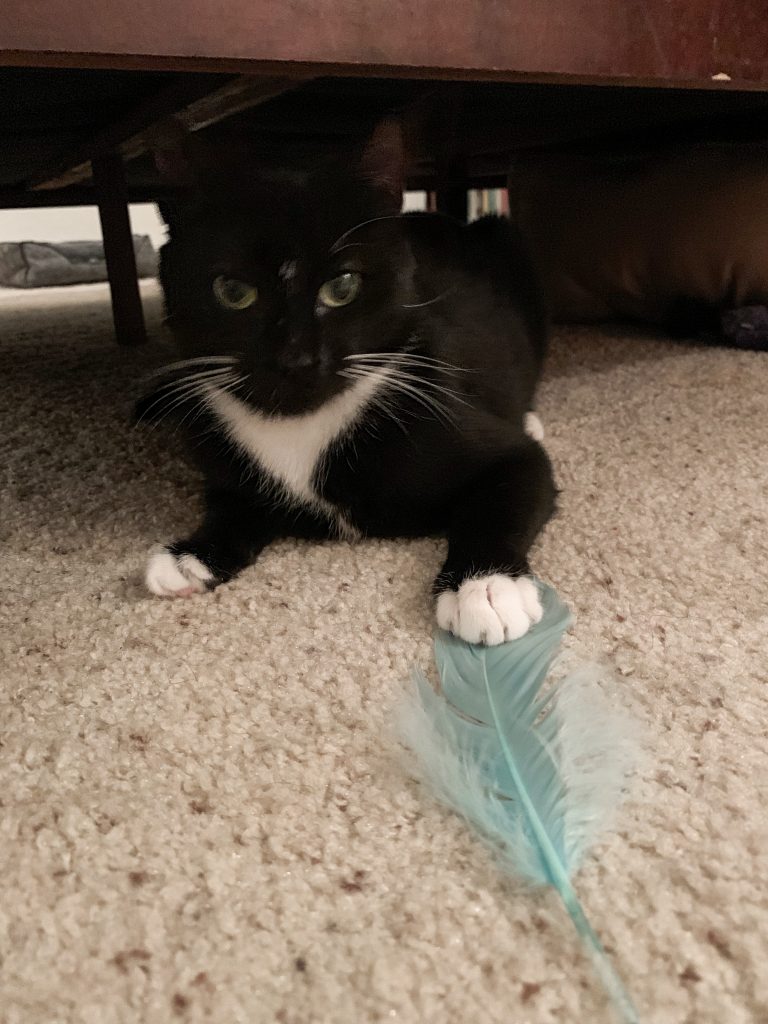 And, boy oh boy, did K want to keep Eloise. Unfortunately for K but fortunately for me, K already has a cat and this cat was not a fan of Eloise. He told her in no uncertain terms that K was going to need to find a new home for her.
I met Eloise on Friday, a week ago. She was reserved with me, not quite sure what to make of this strange woman in the only home she's ever known. She never really warmed up to me on Friday, although she did let me pet her while she was eating and played with me for a short period of time. But even with her reservedness, I knew. She was meant to be mine. We were meant to find each other at this point in time.
On Saturday, I texted K and told her that I wanted to bring Eloise home. K was overjoyed, saying all she wanted was for her to find a good home before Christmas.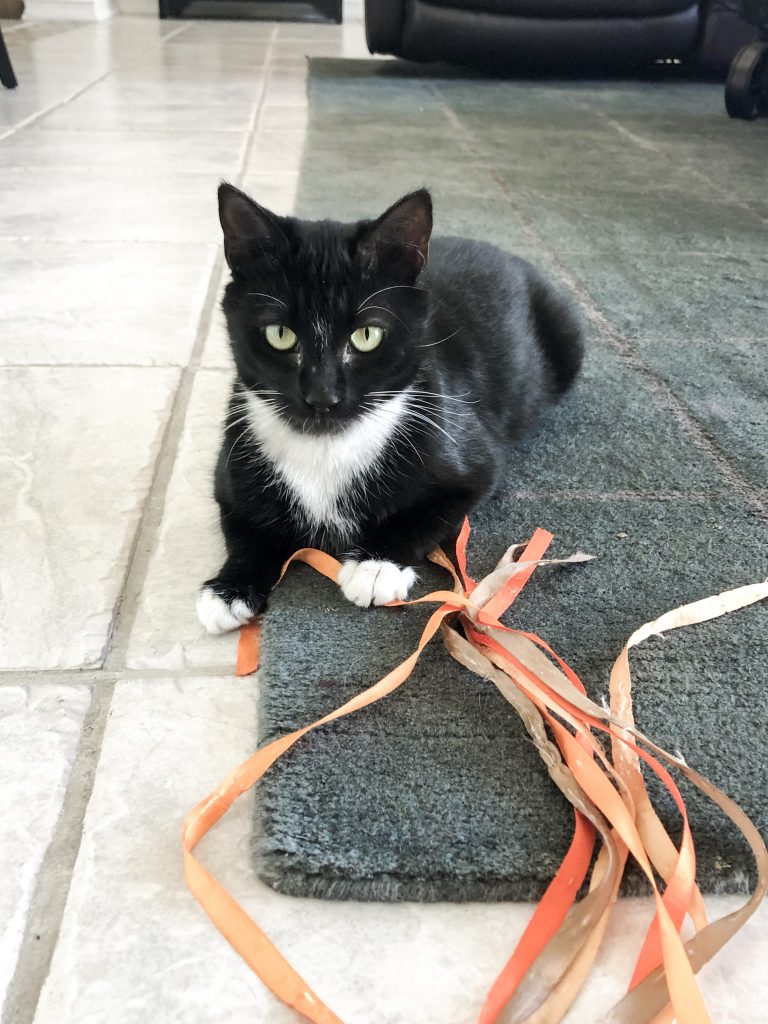 And it's been quite an interesting week for me, learning the ropes of new cat motherhood. 🙂 Eloise is a sweetheart in every sense of the word, but she's understandably very skittish and unsure of me right now. She spends a lot of time under my bed, although she gets braver as each day passes. Yesterday was the first time she came to me for pets and even let me hold her. Slowly but surely, she's warming up to me. I have no doubt that she'll be ruling the roost, running all around the apartment and getting into lots of trouble in no time.
For now, I am so grateful to have her in my life. I already love her immensely and I miss her the whole time I'm at work. I can't believe how everything worked out. It feels like this was exactly the way it was supposed to happen. This was the cat I've been waiting for this whole time. I was meant to be her human and she was meant to be mine.
Serendipity at its finest.