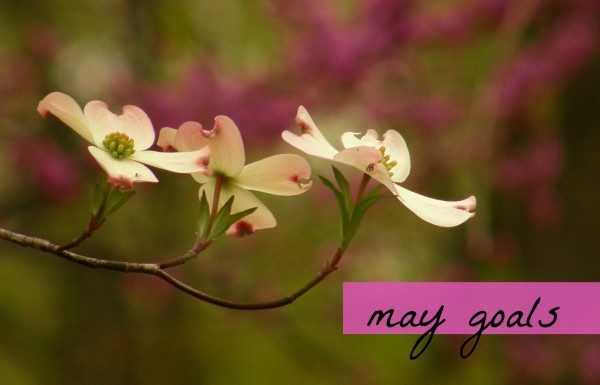 Happy Friday and happy first day of May! This month is filled with really fun things, including my CRUISE. I just can't wait! But first… let's discuss April and my goals. Spoiler alert: I did really well this month!
> finances: don't use my credit card for any purchases
Check! This was a goal that was on the forefront of my mind all month, and I am so glad to say I achieved it this month. Since May, June, and July are going to be "spendy" months, I'm happy I was able to spend less in April.
> nagging task: organize my blogging categories
Yup! My categories and tags are all organized the way I want them, so now nothing is stopping me from launching my new blog theme. I caaaaan't wait!
> health: exercise 5x a week or more
Another check mark! I'm averaging 5-6 workouts a week and it feels really good. I'm doing a combination of cardio intervals on the stationary bike and elliptical at the gym, strength training, and long walks. Hoping I can keep this up!
> exploration: enjoy my lady date with Emilie in Orlando
I had so much fun meeting Emilie on Saturday! I enjoyed my time with her immensely, and I wish we could just mash our two cities together. Alas!
> personal habit: take my vitamins daily
Yes! I'm now definitely in the habit of taking my vitamins with my breakfast every morning. I take a multivitamin, a vitamin c supplement, and grapefruit seed extract. No noticeable differences, but I feel good about taking my vitamins. 🙂
And now, let's set some intentions for May! My sole focus this month is my cruise, but I'm hoping to make progress on some other goals! Here's what I'm planning on:
> finances: refinance my auto loan

> nagging task: launch a new blog theme

> health: stop snacking at night

> exploration: enjoy my cruise

> personal habit: stop sleeping in my contacts (!!)
Do you have any goals for May?