Happy last day of July! Tomorrow starts my month-long social media and blogging sabbatical, so this will be my last post until September 5th. I hope to come back refreshed and renewed, with all sorts of fun things to tell you guys about. Before I shutter the lights on this blog for a few weeks, I wanted to take the time to name some of my favorite reads from July. I read 8 books this month, so it was another great reading month for me. I didn't feel like I read a ton of great novels, but it was pretty easy to choose some of the more notable reads for me. Let's get to it!
Top Read of the Month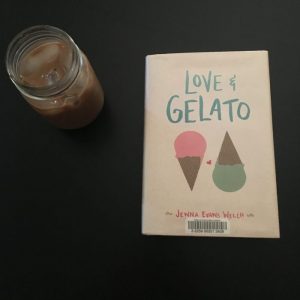 Title: Love & Gelato
Author: Jenna Evans Welch
Published: 2016
Rating: ★★★★★
After her mother dies, Lina is sent to Italy to spend the summer with her father—a father she never knew existed until right before her mother died. While in Italy, she is given her mother's journal, the journal she wrote in when she first came to Italy back when she was 20 and studying abroad. Through this journal, Lina is able to live the experiences her mother lived, seeing the same sights she saw, and uncovering a secret that could change the course of her life. It's a story about love and dreams and what happens when life doesn't go as planned. It's a story about Lina who is trying to navigate a scary world where her mother isn't by her side. And there's a sweet love story intermixed between it all that had me happy sighing. I read this novel in less than 12 hours because I just couldn't put it down for anything and had to find out how everything unfolded. I highly recommend this book to anyone who enjoys a nice, sweet YA love story and books set in Italy. It's not the most literary novel, no, but sometimes we just need a sweet story to fall into during the summer and this book is exactly that. (Add to Goodreads.)
Top Romance of the Month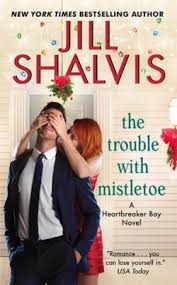 Title: The Trouble With Mistletoe
Author: Jill Shalvis
Published: 2016
Rating: ★★★★☆
Willa owns a quaint pet store in a small town where she boards pets on a day-by-day basis. One day, a man named Keane walks into her store wrangling a cat and needing someone to watch her for the day while he goes off to work. What Keane fails to realize is that he and Willa have a past that started all the way back in high school—a past he doesn't seem to have any recollection of. Like all Jill Shalvis novels, this one was pure delight and it was the perfect palate cleanser after reading a creepy novel. I love that so many of her novels are animal-centric and you can tell she has such fondness for pets. This novel was perfect in every way and I just can't wait to continue reading through this Heartbreaker Bay series. These books are so darn fun! (Add to Goodreads.)
Other Notable Reads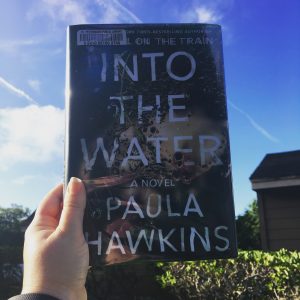 Title: Into the Water
Author: Paula Hawkins
Published: 2017
Rating: ★★★★☆
I'll admit that I wasn't the biggest fan of Hawkins' first novel, The Girl on the Train, but it engaged me enough that when I saw she had published a second novel, I requested the book from my library. Three months later, I finally came off the (very long!) holds list. And perfect timing, too, because my work book club selected this novel as our July read. Woo! I ended up enjoying Into the Water so much more than TGotT because I found the story a bit more compelling and the characters a bit more likable. (I don't need likable characters to enjoy a novel, but man, Rachel Watson was awful.) In this novel, a woman is found at the bottom of the river, a river that is famous for women turning up dead in (whether by suicide or murder… that remains the question). The woman leaves behind a fifteen-year-old daughter, Lena, who just months earlier had gone through the tragic experience of losing her best friend in the very same way. Throughout the book, we're taken on a journey of figuring out why this mother died and what compelled her to commit suicide. Each chapter features a different character and it can be a little difficult keeping everyone straight, but it didn't take me that long to distinguish among the characters. Anyway, I found this novel to be so absorbing and I flew through it in a matter of days. It was creepy and disturbing, for sure, but I wouldn't expect anything less from Hawkins. Like any novel, it will appeal to some people and not to others. But it's a fast read and I'd recommend it for those who love a creepy thriller. (Add to Goodreads.)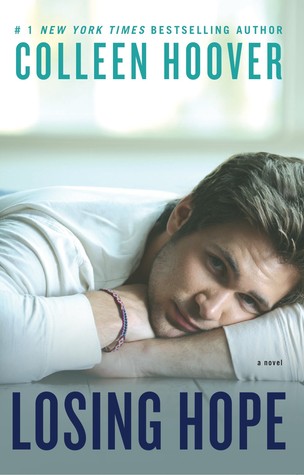 Title: Losing Hope
Author: Colleen Hoover
Published: 2013
Rating: ★★★★☆
Losing Hope is the companion novel to Hopeless, a novel I read earlier this year and totally and completely loved. I was excited to read Losing Hope because it wasn't a continuation of the Hopeless series like you might expect. Instead, it was basically the same exact story except told from the other person's perspective. In Hopeless, we only hear Sky's side of the story, but there were a ton of missing pieces that could only be figured out by hearing Holder's side. I thought this was such a unique twist and I was truly interested in what happened to Holder and why he acted the way he did in certain instances. There were certain parts of the novel I ended up skimming because I remembered them from Hopeless, but overall, this felt like an entirely different novel. Colleen Hoover is forever my author crush. (Add to Goodreads.)
Other July reads: Kiss Carlo by Adriana Trigiani (★★☆☆☆), Cocoa Beach by Beatriz Williams (★★★★★), An Indecent Proposal by Katee Robert (★★★☆☆), and After the Kiss by Lauren Layne (★★★☆☆).
What was the best book you read in July?