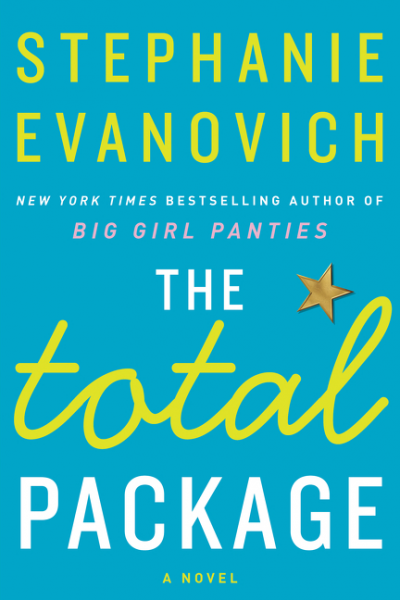 Tyson is the star quarterback for the Austin Mavericks who went through a lot to get to where he is today. None of it has come easy for him – it's all required hard work, passion, and a lot of heart. Dani is a sideline reporter who is intent on climbing through the ranks to get what she wants. She's also the girl who fell completely in love with Tyson back in college, only to get her heart broken in a most humiliating fashion.
Through the years, she's reinvented herself – so much that Tyson doesn't even recognize her when she's asking him questions after games. Until things finally begin to click into place for him and he realizes she's the girl who got away. As the novel progresses, Tyson and Dani begin to reconnect and rekindle their romance, and along the way, they begin to heal in ways neither were expecting.
When I saw that Stephanie Evanovich was coming out with a new novel and it combined football and romance, I was sold. I have loved Evanovich's novels (Big Girl Panties being my favorite so far), so I was excited for this newest release. I loved Tyson a lot – his character was so easy to root for and love. I didn't really enjoy Dani, I have to admit. There was just something about her that felt forced and unnatural. Something that rubbed me the wrong way.
I also felt that the romance developed a bit too slowly for my taste and at a certain point, I wondered if Tyson and Dani were ever going to get together. And because of that, the ending felt rushed and not totally satisfying.
Even still, it was a good novel with interesting characters. I loved that the characters from Evanovich's two previous novels made cameos in this one – I enjoyed checking in on them! And Evanovich still has a fan in me. But this book? Probably not my most favorite of hers.
Book synopsis (from Goodreads):
Star quarterback, first-round draft-pick, and heartthrob Tyson Palmer has made a name for himself with his spectacular moves. When the head coach of the Austin Mavericks refuses to let him waste his million-dollar arm, Tyson makes a Hail Mary pass at redemption and succeeds with everyone . . . except Dani, whose negative comments about his performance draw high ratings and spectacular notices of her own.
Dani can't forgive Tyson's transgressions or forget the sizzling history the two of them shared in college, a passionate love Tyson casually threw away. And even more infuriating, he doesn't realize that the bombshell with huge ratings is the cute girl whose heart he once broke.
But can a woman trying to claw her way to the top and a quarterback who knows all about rock bottom make it to the Super Bowl without destroying each other? And what will happen when Tyson—riding high now that he's revived his career—realizes he needs to make an even more important comeback with Dani? Can he make some spectacular moves to get past her defenses—or will she sideline him for good?
You can connect with Stephanie Evanovich on her website and Facebook. Her book is available to buy from Amazon, HarperCollins, and Barnes & Noble. 
Click here to add this book to Goodreads!
I received this book for free from TLC Book Tours in exchange for an honest review. All words and opinions, unless otherwise stated, are my own.
No affiliate links were used in this post.