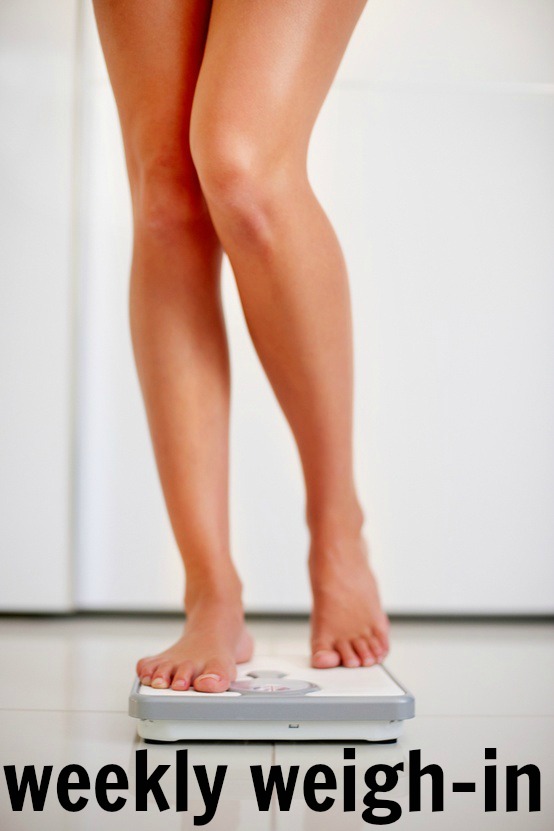 I decided to take a break from writing my weigh-in posts over the last few weeks of December. I was in full-time holiday mode, enjoying all the treats and sugary goodness this time of year brings. I didn't step on the scale until the Saturday before New Year's Eve and that's when I had to face the music.
The verdict? I gained 4 pounds in 3 weeks.
Not good. Not good at all.
I tend to go overboard during holidays and vacations and take a complete step back from being any semblance of healthiness. I stop exercising. I stop drinking water and eating fresh fruits and veggies. And I binge on anything and everything unhealthy. I know what I am doing and I understand why I am doing it… it's just too hard to walk away from it when I'm in the midst of it.
But here I am. It is a new year and I am determined to make this a year where I put in the hard work and dedication it takes to lose weight and be a all-around healthier individual. I'm tired of failing and messing up and feeling as if I can't get this. It's exhausting and defeating. I'm just ready to stop it.
The excuses have to stop.
I can do it.
I can lose weight. I can revamp my diet. I can stop drinking soda for good. I can become a runner. I can put in the work to achieve this major life goal of mine. I can step outside of my food and exercise comfort zones.
I can do this.
I will do this.
This is something that I cannot fail at. To fail is to believe in the lies that I'm not good enough. To fail is to set myself up for long-term health problems and even more self-esteem issues than I currently have.
And the more I tell myself I can do this, the more I start believing it. And that is the first step in taking control over my health and ignoring the excuses clamoring for attention inside my head.
In the wise words of Molly Maher: No goal is out of my reach.
None.
2013 is going to be a defining year in my journey. I can taste it. I can feel it. I am owning it.
Starting Weight: 166.6 lbs
Current Weight: 165.8 lbs (down 2.2 from last week)
Weight Lost: .8 lbs