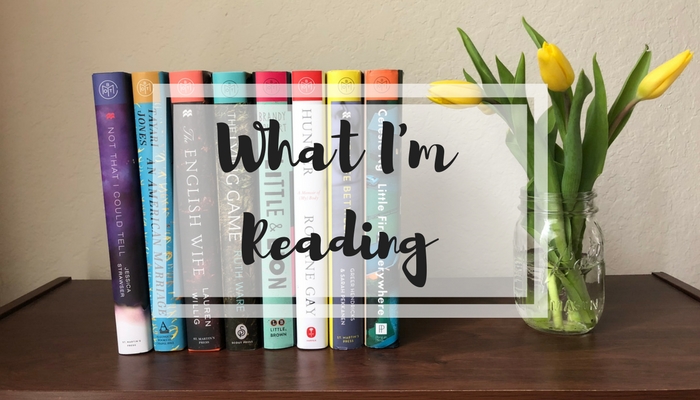 Happy Monday! This weekend was quite the crazy one. I was on the go all day Friday between a lunch date, therapy appointment, Chip duties, and writing date. Saturday was my friend's bachelorette party. And Sunday was a day for relaxing at my mom's watching football. I'm feeling a wee bit overstimulated between my crazy weekend and having a really stressful week at work, so I gave myself a four-day weekend this week, which I am very much looking forward to.
But enough about that – let's get into my week in books. I finished two books this week and both were just okay reads. That's what I get after reading two 5-star books in a row!
Books Read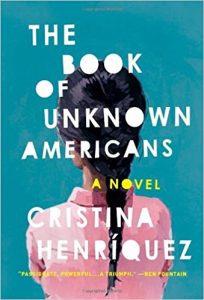 Title: The Book of Unknown Americans
Author: Cristina Henriquez
Genre: Contemporary Fiction
Published: 2014
Rating: ★★☆☆☆
Plot Summary: This is the story of what it's truly like to be an immigrant in today's America, centered around two young teenagers, Maribel and Mayor, who fall in love.
My Thoughts: I was excited to read this book, given the many positive reviews I've read of it, but unfortunately, it just didn't work for me. I didn't believe in the romance between Mayor and Maribel (and maybe that's because we never got Maribel's side of the story, which I think could have made this book a much stronger read). The book gives us many different perspectives, switching between Mayor and Maribel's mother, Alma, as well as biographies of different immigrants in Mayor and Maribel's community. With all those different perspectives, the book felt disjointed to me and the writing flat. I also strongly disliked the ending. It took this weird soap opera-like turn that felt forced, and it further cemented my less-than-positive feelings of this book. However, all that said, my opinion is in the minority. Most people love this book and perhaps you will, too. What I did like about this book is that it gave a humanistic feel to the immigrant struggle. And that's something we all need to remember at all times. Immigrants are coming to America to find a better life and they deserve our support and love and help. It's not an easy thing to do, to leave your home and everything that's familiar in the hope that your children will have a better future.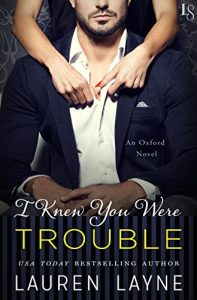 Title: I Knew You Were Trouble
Author: Lauren Layne
Genre: Contemporary Romance
Published: 2017
Rating: ★★★☆☆
Plot Summary: After Taylor's boyfriend breaks up with her the day they are scheduled to move in together, she needs a roommate and needs one fast. Enter Nick – her enemy coworker who is also looking for a new place.
My Thoughts: This is the fourth book in Layne's Oxford series, which is a spinoff of her Sex, Love & Stiletto's series, making it essentially the eighth book in this series. And… I think she's running out of ideas. The first couple of books in this series were phenomenal – so fun and with great characters. But there was something about this book that felt forced. Taylor wasn't a character I could necessarily relate to, and not that I always need to relate to my romance heroines, but I should want to befriend them, and I don't think I would get along with Taylor. Nick as a character was fine, but a little bland. As for the plot, it was fine. I was engaged and liking where everything was going… up until the end when the author threw in a crazy plot twist that wasn't necessary. Ah, well. There is one more book in this series, and you know I'm going to read it, but I'm hoping that wraps up Oxford. I think it's time to move on!
What I'm Reading This Week
What are you reading?