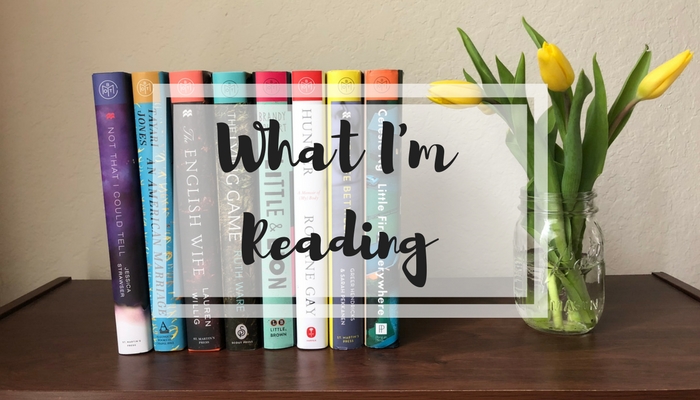 Hello and happy Monday, friends! I'm feeling very frustrated with myself lately because I feel like I'm not making progress on anything I do. And everything I do make progress on feels like it took way more effort than warranted. Anyone go through those weeks? I wasn't able to get a post up on Friday because I couldn't get the words out and didn't want to stay up late to force it. This weekend, I wanted to wrap all of my Christmas presents that have been delivered and do my monthly deep clean of my apartment and neither of those got done. I'm just feeling very behind in life right now, and that's not helpful for my anxiety.
I "only" finished one book this week, so it seems even my reading is taking longer than normal. Ha. I mean, one book a week is nothing to sneeze at, but it's a little odd for me. Hopefully, it's just the holiday season. Maybe.
Book Finished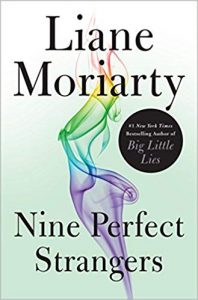 Title: Nine Perfect Strangers
Author: Liane Moriarty
Genre: Contemporary Fiction
Published: 2018
Format: Hardcover
Rating: ★★★★☆
Plot Summary: Nine people, all of them strangers, arrive at a health resort for a ten-day retreat. They all come to the resort with their own baggage and own reasons for wanting to be there: for some, it's to lose weight, for others, it's to heal inner turmoil. But as their challenges get more unpredictable and outlandish, they all have to wonder if it's all worth it.
My Thoughts: Oh, boy, I loved this book. There's a subgenre in contemporary fiction of "rich people problems," and for some reason, I love reading books about that. Even though their lives are so vastly different than mine, their problems often seem universal. It's universal to want love, to experience grief, to desire beauty, to want to be valued. And that's what all of these guests were seeking. They were messy and difficult and downright unlikeable at times, but damn if that didn't make them so human and enjoyable to read. As the novel progressed, the guests had to face more and more outlandish challenges that had them banding together and working as a team, and there was such beauty in that. It was a story about the lengths we'll go to find inner peace and outward beauty, but also about what can happen when you open your heart up and let strangers in. It's not a novel that will appeal to everyone, but it's one I thoroughly enjoyed.
What I'm Reading This Week
What are you reading?