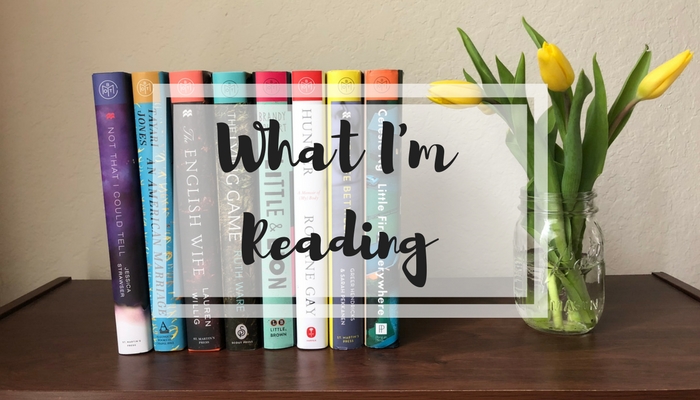 Hi, friends! Happy Monday. I'm less than two weeks away from my next cruise, so it's honestly all I can think about. Is it too early to start packing? 😉
I had a good reading week, finishing two books and starting a few others over the weekend. As you'll see in my "What I'm Reading This Week" section, I am not the type of reader who can read one book at a time and I'm especially not doing that this week as I'm listening to an audiobook, reading two nonfiction books, and reading a romance. Whew! This week and weekend will be a busy one for me, so we'll see how much I can accomplish.
For now, let's dive in to my reviews of what I finished last week and what I'm reading this week.
Books Finished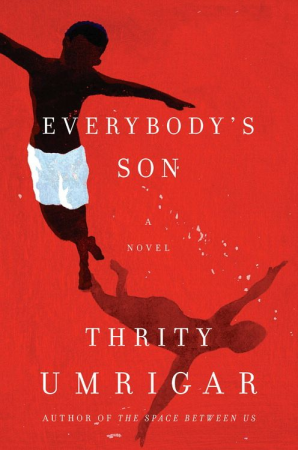 Title: Everybody's Son
Author: Thrity Umrigar
Format: Paperback
Published: 2017
Rating: ★★★☆☆
I read this for my local book club, and I was really excited to read it since it came highly recommended. It started off strong, as we learn about our two main characters – Anton, a young black boy growing up in poverty, and David Coleman, a white man who has had all of the privileges in life (both in being a white man and being rich). David and his wife Delores become Anton's foster parents while his mother is in prison, and then eventually adopt him using their privilege and power to do so. The rest of the story explores this intersection of race and privilege, as Anton grows up and becomes powerful in his own right. The premise sounds great, which is why I couldn't wait to read it, but I just found that the writing took itself a little too seriously. It was more about exploring these big issues and less about creating a story with compelling characters. I thought the beginning was fantastic and I was convinced it was going to be an easy 5-star read, but then the plot unraveled in the middle and it never could seem to get itself together. I just didn't see these characters as real people, and Anton in his later years especially seemed to be one-dimensional. I hate to say it like this, but it's one of those books that I think might have been better written by somebody else. (Add to Goodreads.)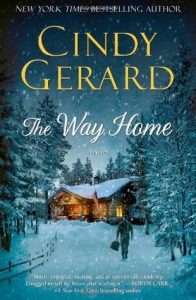 Title: The Way Home
Author: Cindy Gerard
Format: Library e-book
Published: 2013
Rating: ★★★★★
Cindy Gerard truly never lets me down when it comes to romantic suspense, but I was a little wary of this because it was a little different than her typical novels and I knew it was going to involve tough subject matter, re: the PTSD effects of a soldier being tortured for 3+ years. The heroine of this novel is Jess whose husband J.R. was killed-in-action four years ago. She's been trying to move on with her life, and that includes falling in love with a guy named Ty. They are planning their wedding when Jess finds out that her husband is not dead, he is very much alive. And what kind of woman would she be if she abandoned her husband when he needed her the most? Ugh, talk about tugging at my heartstrings! Obviously, this is a romance novel, so I knew what was going to happen. I knew, against all odds, Jess and Ty would end up together and that even J.R. would find his own happy ending, but the process to getting there was fraught and I appreciated the push/pull dynamic that Gerard so deftly wrote. It's a book that maybe wrapped up a little too neatly, but that's how I like my romances, so it was A-OK to me. (Add to Goodreads.)
What I'm Reading This Week
Astrophysics for People in a Hurry by Neil DeGrasse Tyson – I'm reading one chapter a day in this slim volume because I think that's all my brain can handle. But Tyson does his best to make a subject like astrophysics as accessible as he can, so I'm hanging in there so far.
Dreamland Burning by Jennifer Latham – This is my audiobook fiction pick for the month of April. I started it on Sunday and the audio is fantastic. It feels very movie-like in the production and it moves seamlessly through the two narrators and story lines. Excited to spend my week with this book!
Men We Reaped by Jesmyn Ward – I started this book over the weekend and I can already see why Jesmyn Ward is such a celebrated author. She writes so well and so vividly that I can feel her pain and heartbreak radiating through the pages. This book is going to be a tough one, but such an important one as well.
Make Me Want by Katee Robert – This is my romance pick for the week from one of my new favorite contemporary romance authors. This is the first book in her brand-new series and I can't wait to dive in.
What are you reading this week?