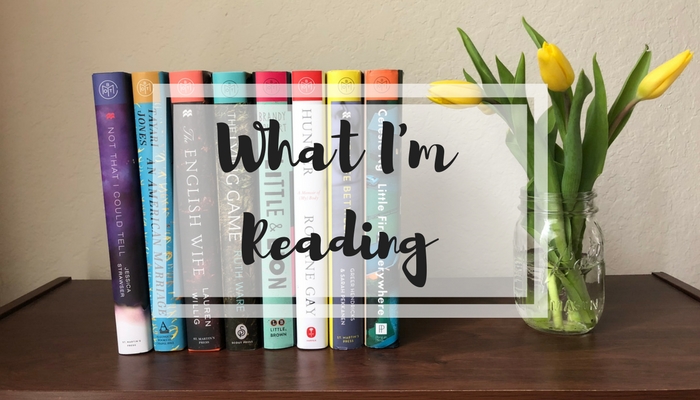 Happy Monday, friends! I am puppysitting for my fur-brother this week and man oh man, puppies are exhausting! This little boy is keeping me on my toes, that's for sure, and he's not too keen on my attention being diverted with books. 😉 We'll see how many books I can get through this week when my time is taken up with lots of walks and puppy playtime.
Last week, I finished two books and that's about my average lately. I'm A-OK with that average, most definitely.
Books Finished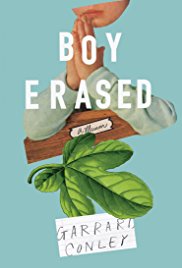 Title: Boy Erased
Author: Garrard Conley
Format: Library audiobook
Published: 2016
Rating: ★★★★☆
Plot Summary: When Garrard Conley is outed to his parents at the age of 19, he is given an ultimatum: attend a conversion therapy program or risk being disowned by his family.
My Thoughts: What a harrowing story. My heart broke over and over again for everything Garrard went through from an early age through his time spent in this conversion program – and even afterward, as his emotional turmoil would last far beyond his time in the program. His story is told in brutal detail and with intense vulnerability; he truly doesn't hold back and he well shouldn't. Conversion therapy is a despicable thing and incredibly harmful. I can only imagine the amount of courage and bravery it took Garrard to tell his story. I highly, highly recommend this book.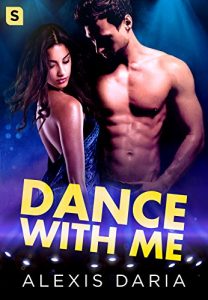 Title: Dance with Me
Author: Alexis Daria
Format: e-book
Published: 2017
Rating: ★★★☆☆
Plot Summary: When Natasha comes home one day to find her apartment flooded and realizes she needs to move out temporarily while it gets fixed, she doesn't know who to turn to. She doesn't have enough money to afford a hotel room for an indeterminate amount of time and her best friend just moved across the country. So she accepts the offer from Dimitri, her sometimes-booty call and the man she can't seem to quit, to stay at his home until her apartment is livable again on one condition: no sleeping together.
My Thoughts: I really, really loved Alexis Daria's debut novel, Take the Lead, mostly because I enjoyed the main characters so much (Gina & Stone 4 Evah!). This one fell a little flat for me, mostly because I didn't really love Natasha, nor did I agree with the message the author was trying to get across. In this novel, Natasha is a girl who has constantly leaned on her friends to the detriment of her own independence and now she's deciding to stand on her own two feet. Okay, fine. That's great. You do that, Natasha! But she tends to take it a little too far, to the point of avoiding her best friend's phone calls because she doesn't want to tell her that she's screwed up and not allowing any of her other friends to know that she's living with Dimitri and in a bit of a bind. That's not what being independent is all about! Being independent is about solving your own problems and depending on yourself, while also recognizing that your friends are there to be a sounding board, a shoulder to cry on, and a helping hand. I think Natasha finally comes around to understanding this, but it takes her nearly 90% of the book to realize it and it frustrated me a lot. The romance, however, between Natasha and Dimitri was hot, hot, hot and I was here for it! I loved watching the two of them interact, and I also loved that Dimitri wasn't your typical male hero. He had some obvious faults (I mean, he's a bit of a man whore…), but he also loved Natasha deeply and that's all that really mattered.
What I'm Reading This Week
Educated by Tara Westover – I'm a little over 150 pages into this memoir that I'm reading for two book clubs. Whenever I can get both my book clubs to read the same book, I feel golden, haha. My work book club picked it as our June read and my local book club picked it as our July read, so two birds, one stone, etc. It's okay so far, but not wowing me as I thought it would. I may have set my expectations too high.
Beauty and the Mustache by Penny Reid – My romance pick for this week! I've been on the Overdrive wait list for a really long time (so long that I nearly decided to just buy the dang e-book when I found out I was next in line!), so I'm glad it's finally my turn. This one is fun because it combines two characters from two different series – her Knitting in the City and Winston Brothers series.
A Storied Life by Leigh Kramer – Yayyyy! I was stoked when I got the email from Leigh that I'm on her launch team to review her debut novel. I adore Leigh and I am so looking forward to sitting down with her novel. I have no doubt it will be a wonderful read!
What are you currently reading?