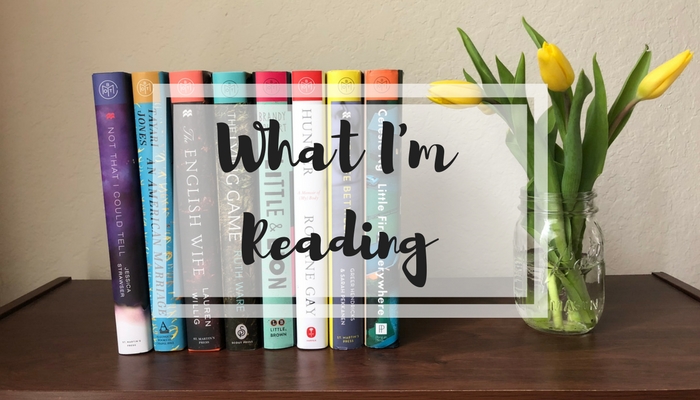 Happy Monday! I am starting the week with my heart so full, after a lovely weekend spent with my best girlfriends at Anna Maria Island. It's just about an hour south of where we live, so it was a nice, quick beach getaway for all of us.
This week, I finished four books! That may be a record for me, but it's only because I was nearly finished with Intermediate Thermodynamics and one of the books was an audiobook. Let's get into my reviews:
Books Finished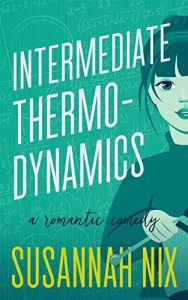 Title: Intermediate Thermodynamics
Author: Susannah Nix
Format: e-book
Published: 2017
Rating: ★★★☆☆
Plot Summary: Esther strikes a deal with her next-door neighbor, Jonathan. If he will take her best friend on a few dates to distract her from her terrible ex-boyfriend, then Esther will be his science advisor for the sci-fi screenplay he's writing.
My Thoughts: While I didn't love this novel as much as I loved Nix's first one, it was still a pretty decent rom-com. I loved Esther, who is a real-life rocket scientist and is dealing with a lot of sexism at work due to being a female in a male-dominated space. And I always love a enemies-to-lovers romance trope, so I enjoyed watching Esther and Jonathan morph from hating each other to falling in love. I only wish we could have gotten Jonathan's POV. I find it so hard to really get invested in a romance when it's only from the female POV. Still – this novel was entertaining and who can deny how cool it is to read about a female rocket scientist?!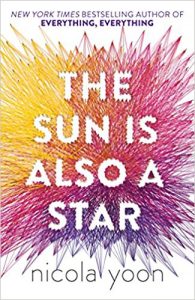 Title: The Sun Is Also a Star
Author: Nicola Yoon
Format: Library hardcover
Published: 2016
Rating: ★★★★★
Plot Summary: Natasha and Daniel meet each other hours before Natasha and her family are due to be deported to Jamaica. They spend the day together, falling in love and trying to hope fate wouldn't be so cruel to tear them apart just when they found each other.
My Thoughts: This book is so lovely. It's a timely read, as it delves into the topics of immigration, deportation, and being a person of color in a society that celebrates whiteness. It's also a quick read, as I sped through the novel in a matter of days. I loved the perspectives of Natasha and Daniel, and how differently they viewed the world. And I loved the way they fell in love with each other. It was quick for Daniel, slower for Natasha, but they both got there in their own way, both just trying to hold on to these moments together with the understanding that it could all get ripped away from them. It's a really sweet, light-hearted YA novel that tackles an incredibly serious topic, and Nicola Yoon has my heart forever.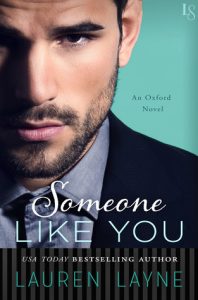 Title: Someone Like You
Author: Lauren Layne
Format: Library e-book
Published: 2016
Rating: ★★★★☆
Plot Summary: Lincoln and Daisy meet at a wedding – Daisy's sister's wedding, to be exact. She's the maid of honor, he's the best man. Unfortunately, they meet at the worst time: Lincoln is unavailable and Daisy's recently divorced. And then Daisy stumbles upon Lincoln's secret for why he is so unavailable and their lives become entwined in a way that will heal both of their hearts.
My Thoughts: This is book #7 in Lauren Layne's Stiletto/Oxford series, and throughout those first six books, Lincoln is a present force. He's the charming playboy in all those books, but there's a seriousness to him. So serious that I figured the "secret" that Lincoln's been harboring is that he's gay (and believe me, I was here for that). But that's not the secret! It's actually a lot more heartbreaking than I could have imagined, and it gave me a profound respect for Lincoln. This book had the potential to get overwhelmed by the overarching plotline, leaving the romance as an afterthought, but it didn't. The romance felt like the perfect complement to the difficult experiences the characters were trying to heal from. It helped them come to terms with their past and it was a really beautiful thing.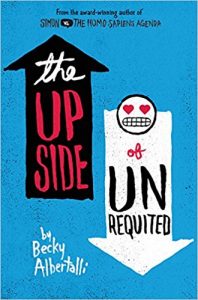 Title: The Upside of Unrequited
Author: Becky Albertalli
Format: Library audiobook
Published: 2017
Rating: ★★★★☆
Plot Summary: Molly is 17, never been kissed, and has had 26 unrequited crushes. But this summer, something's going to change. She has a fun new summer job that comes with a cute coworker named Reid, and her twin sister just started dating someone new who has an adorable hipster best friend named Will.
My Thoughts: This was one of those super sweet YA love stories with a lot of complex teenage angst. I could wholly relate to Molly as the idea of having so many unrequited crushes because you're too scared to put your heart on the line was definitely my reality in high school. The idea of not believing anyone would want to date you because fat girls just don't get to have that kind of love life is also very, very real. I loved how all of this was addressed in the book in a way that was honest without drifting into the realm of self-loathing. It helped me put into words the way I sometimes still feel when I date and why online dating is so much easier for me than going up to a stranger and flirting. The potential for rejection is huge, and it's especially heartbreaking when you don't fit into that ideal mold of womanhood. So, I appreciated the perspective of this novel so much and I can't wait to read everything else Albertalli has written!
What I'm Reading This Week
What are you reading?