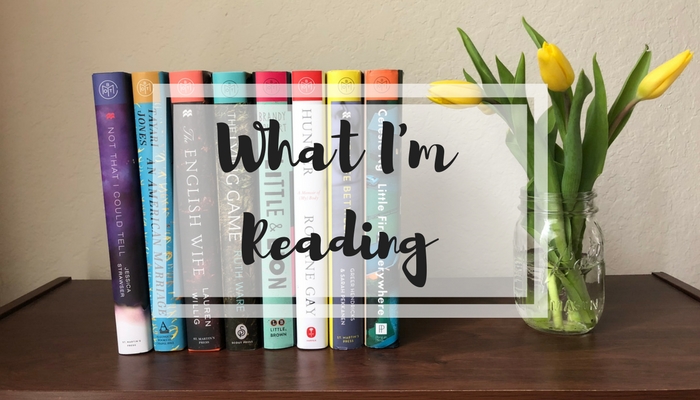 I cannot believe it's already mid-August and kids are back in school and it's almost time for football. Time is a crazy thing. My weekend was pretty great, as it was fairly low-key. I needed that because my upcoming week is going to be busy, busy and the weekend even more so. I got in some reading time at the pool, lots of naps, and a pedicure date with my mom.
Last week, I finished two books and really loved both of them. Reviews below!
Books Finished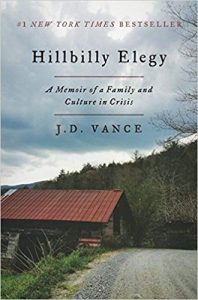 Title: Hillbilly Elegy: A Memoir of a Family and Culture in Crisis
Author: J.D. Vance
Published: 2016
Format: Library hardcover
Rating: ★★★★★
Plot Summary: A memoir about a man who grew up poor in Appalachia, but manages to escape the cycle of poverty to become an Ivy League-educated lawyer.
My Thoughts: I loved, loved, loved this memoir. Maybe it's because I read it two years after the election and approached it solely as a memoir, not as a commentary on the state of the working-class society and why so many of them voted for Trump. This is simply J.D.'s experience growing up poor, with a revolving door of fathers and a mother who struggled with addiction. And it was a story I could relate to all too well. I couldn't stop taking pictures of quotes that resonated with me, and it really made me stop and reflect on my own childhood and how growing up poor and in a volatile home environment affects me even now. (In fact, I'm planning on writing more about this on Wednesday, so stay tuned for that.) This is a book I would wholly recommend, but with a word of caution: don't think about this as social commentary. Don't think you're going to "get into the minds of Trump supporters" with this book. Instead, approach it as a memoir and expanding your worldview of what it's really like to grow up poor in middle America.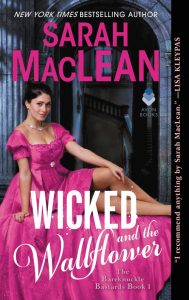 Title: Wicked and the Wallflower
Author: Sarah MacLean
Published: 2018
Format: e-book
Rating: ★★★★☆
Plot Summary: Lady Felicity must land a husband, and when a mysterious stranger named Devil promises her he can help her with this mission, she accepts on one condition: she won't be satisfied with a marriage without passion.
My Thoughts: New Sarah MacLean! New Sarah MacLean! This book starts her brand-new Bareknuckle Bastards series, which looks to be totally fun. In this first book, we follow Devil who reigns over Covent Garden, a place that ladies such as Felicity should never be. From the get-go, I was captivated by both Felicity and Devil (gotta admit, the way he wielded his walking stick was pretty hot!) and rooting for them. They were both completely stubborn and completely right for one another. Like most MacLean novels, I wished this one was a bit shorter (400+ page romance novels are not my jam), but I was still so happy every time I opened my Kindle to read this book and cannot wait for the next one to be released.
What I'm Reading This Week
Tears We Cannot Stop: A Sermon to White America by Michael Eric Dyson – I'm about 100 pages into this slim volume, and it's been so eye-opening. I didn't realize it would actually be written like a sermon, but it is and I love it.
Never, Never: Part Two by Colleen Hoover and Tarryn Fisher – I read Part One two weeks ago and immediately requested Part Two from my library, which I picked up this weekend.
Beartown by Fredrik Backman – You guys, it's time. IT IS TIME. I have put off reading this novel for reasons I don't even understand. Maybe because I'm worried it won't live up to the hype? Maybe because I know how much I'm going to love this book and want to savor the anticipation? For whatever reason, I have put off reading this book and I'm stopping that nonsense this week. It's time for me and Beartown to get acquainted.
What are you reading this week?