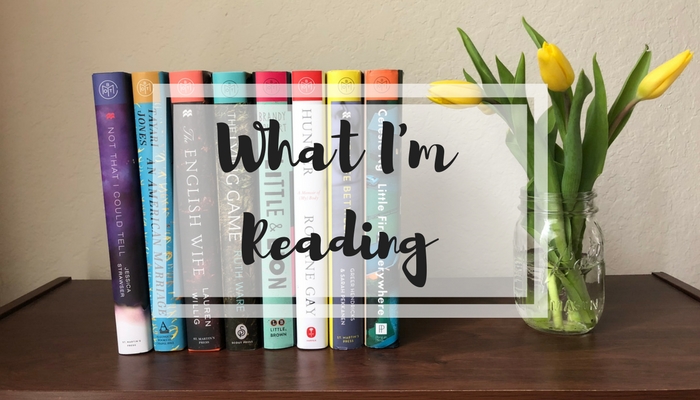 Happy Labor Day, my fellow American readers. Is there anything better than a three-day weekend? I think not! It's been so nice to have a nice, long weekend where I can relax, get outside, and read as much as possible. I'm definitely trying to take advantage of all the sunny weather we've been having here in Florida (and since fall doesn't exist here, wah, it's something I'll be taking advantage of for at least the next few months).
Last week, I finished two books and here are my reviews!
Books Finished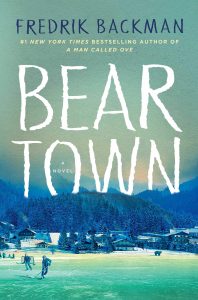 Title: Beartown
Author: Fredrick Backman
Published: 2017
Format: Paperback
Rating: ★★★★★
Plot Summary: Beartown is a hockey town, and the entire town's hopes and dreams lie in the men's junior ice hockey team where the national semi-final match is the catalyst for everything. By the end of the night, a violent act will have been committed and a town will be in turmoil.
My Thoughts: Okay, yes, sign me up – I am fully on board with the Beartown love. This book was phenomenal. Backman is such an incredible wordsmith, crafting sentence after sentence that had me setting the book down to recover. He really and truly got to the heart of what it's like when a small town is broken apart by violence, and how each side wants to be heard. In this instance, there is only one right side, but the way Backman explored how people respond to tragedy when it relates to revered sports stars is so timely and important. This book should be required reading, although I do caution anyone who reads this book that the first half is kiiiiinda a slog. While I didn't have to force myself to keep reading (Backman's writing is so exquisite and kept me engaged), I do understand why someone might abandon the book at page 100. But, trust me, it is worth it. It is so, so worth it. You most definitely won't regret spending time with this story.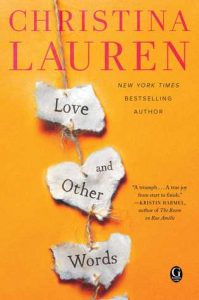 Title: Love and Other Words
Author: Christina Lauren
Published: 2018
Format: Paperback
Rating: ★★★☆☆
Plot Summary: Elliot was Macy's first love, and when she runs into him in a busy coffee shop in San Francisco 11 years after they imploded, she can't help but question everything about her life and what would have happened if their last fateful night had never occurred.
My Thoughts: After reading and loving Roomies earlier this year, I couldn't wait to get my hands on another Christina Lauren romance, but this one didn't live up to my high expectations. The novel alternates between two timelines: "now" and "then." "Now" takes place in present day in which it has been 11 years since Elliot and Macy have spoken to one another. They are both in their late twenties, leading completely separate lives. "Then" takes place from the time Macy was 14 until she turned 18, and gives readers the back story between Elliot and Macy. I loved the "then" story line and felt like it worked so perfectly. I could totally understand why Macy would fall in love with Elliot and their romance felt real and true. The "now" story line, however, did not work for me at all. It felt rushed and impractical, and there were times when I really, really could not stand Macy. I wanted the authors to explore their dynamic as adults and what Macy and Elliot have been doing in the time they've been apart. I wanted to know why these two are meant to be together now. Sure, they were each other's first loves, but how does that correlate to the people they are today? First loves are often not last loves, so what makes Macy and Elliot's love different? I don't feel like that was explored at the length it should have been to make the romance believable.
What I'm Reading This Week
What are you reading?