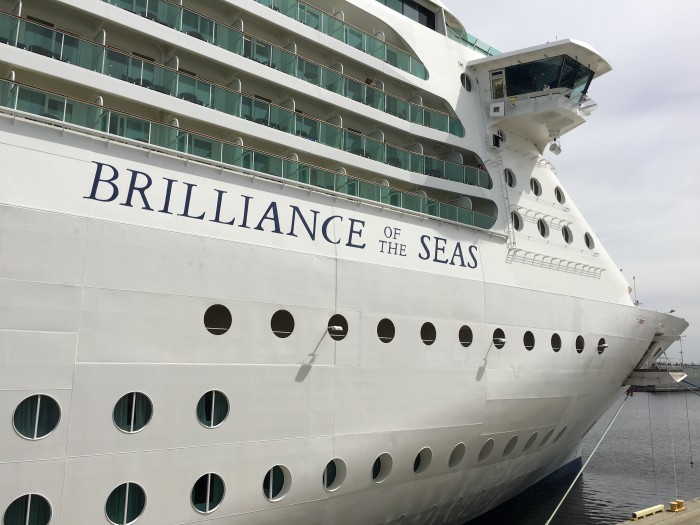 At the beginning of March, I boarded my eighth cruise ship for a fun-filled long weekend at sea. This was my first time sailing on Royal Caribbean, and to be honest, I wasn't totally impressed. I don't want to judge Royal too harshly because we sailed on one of their smaller and older ships (Brilliance of the Seas), but from everything I'd read and heard, I was expecting much more than what I've got. I'd like to try sailing on one of Royal's better ships, though, before I give an opinion. Carnival's older ships are just as unimpressive as Royal's, but their newer ships are sooo nice. I imagine it's the same for Royal! Looks like I'll have to book another cruise, yeah?
This cruise was one of those quick, four-day adventures. We left on Thursday afternoon and came back Monday morning, stopping in Cozumel on Saturday. For the rest of this post, I'll let the pictures do the talking with commentary from me because, let's be honest, the pictures are the best part!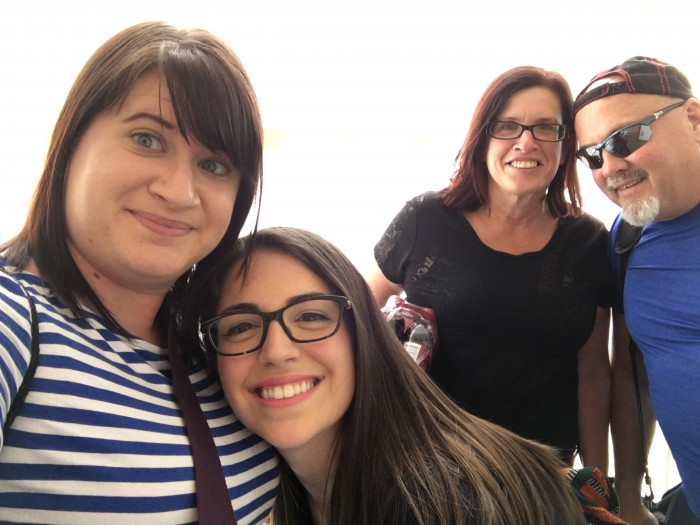 The whole gang! This was us trying to get an us-ie in front of the cruise ship as we were boarding. Unfortunately, you can't see the ship but you can see our joy-filled faces!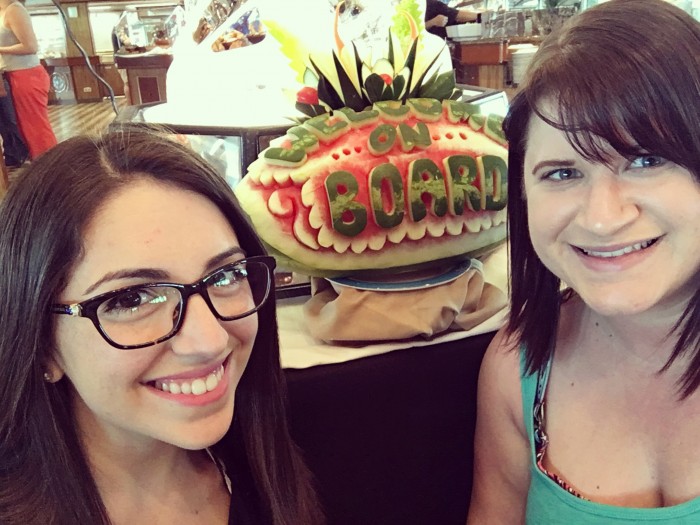 I made Briana squat down in front of this table with me so we could take a picture of this amazing fruit art! It says "Welcome on Board!" and it became my "sail away" picture for Instagram because you always need one of those.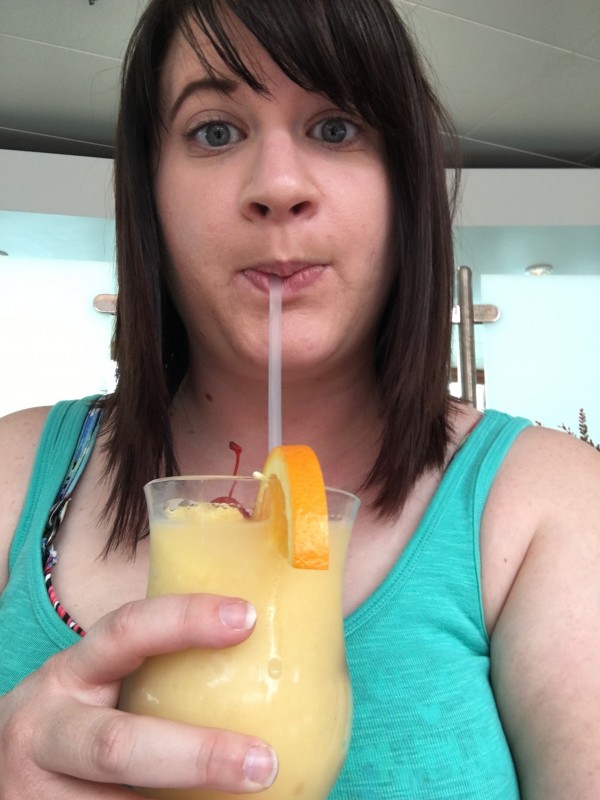 My first drink of the cruise – a mango swirl! I asked the bartender for a mango daiquiri mixed with pina colada because I think the "mango swirl" term is Carnival-specific. It was delicious! Annnd… it ended up being my only drink of the cruise – ha! I meant to have my share of fruity drinks, but it just didn't happen on this cruise. Oh, well. Next time!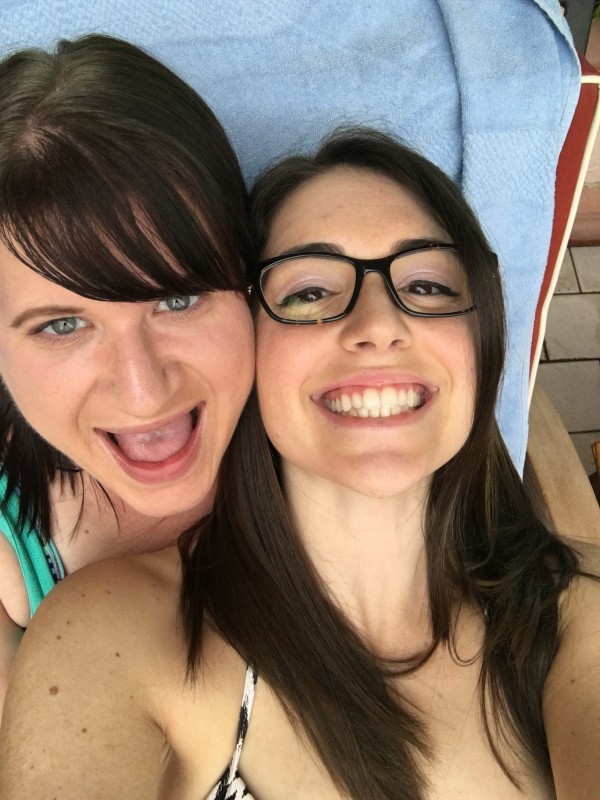 Two girls who are seriously excited to spend the next three-and-a-half days on a cruise ship!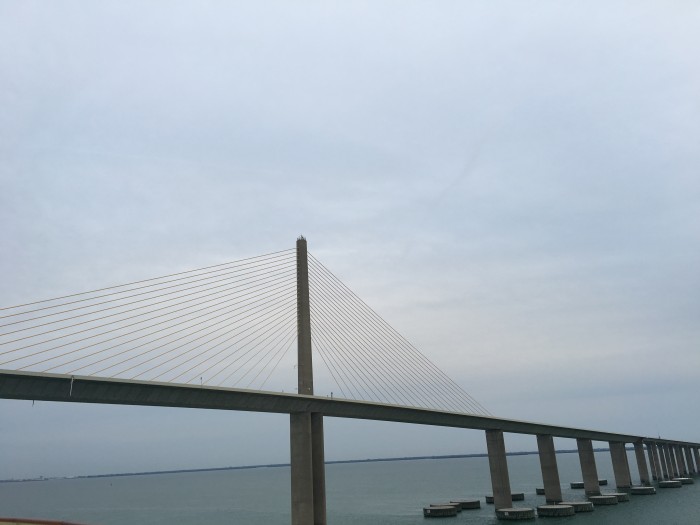 One of my favorite things about sailing from Tampa is when we pass under the Sunshine Skyway Bridge. It's because of this bridge that cruise ships sailing from Tampa have to be small, and the highest point of our ship was only a few inches smaller than the bridge!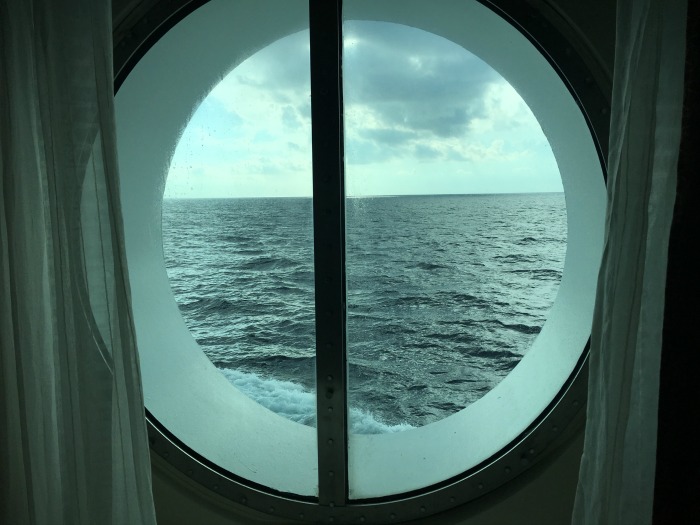 Ugh, this is my favorite – waking up on the first day and opening the curtains to see blue waters all around me. It's such a sight to see, and makes me feel so calm and peaceful and relaxed.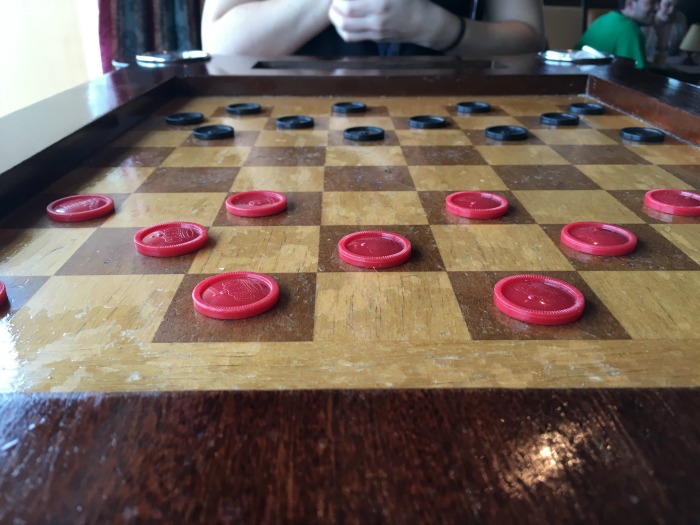 Our first day was spent as all days at sea should be spent – lazy! We did some reading on the deck, some swimming in the pool, and we also played a cutthroat game of checkers. The night before, Briana and I had challenged each other in the arcade (like the adults we are…) and she beat me up in air hockey, so it was very rewarding to kick her butt in checkers, hehe!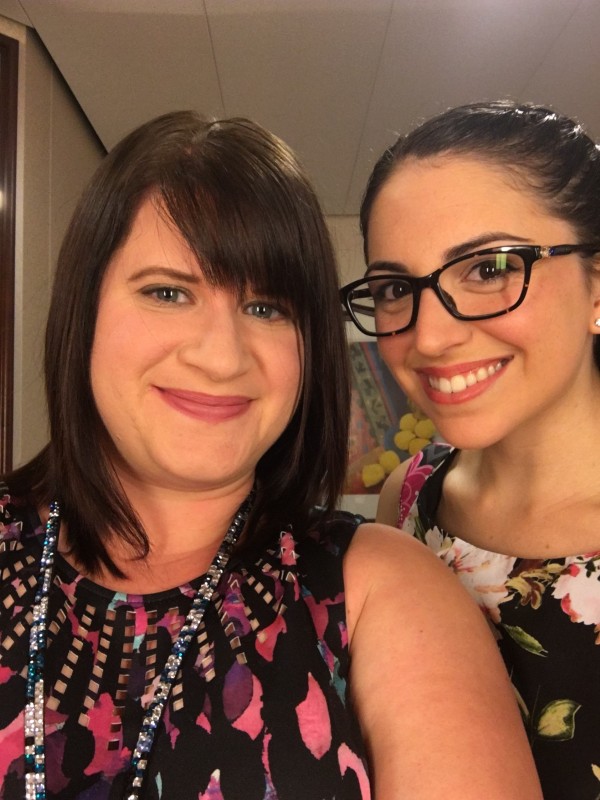 We're all dressed up and ready for cheesy portraits for elegant night on the ship!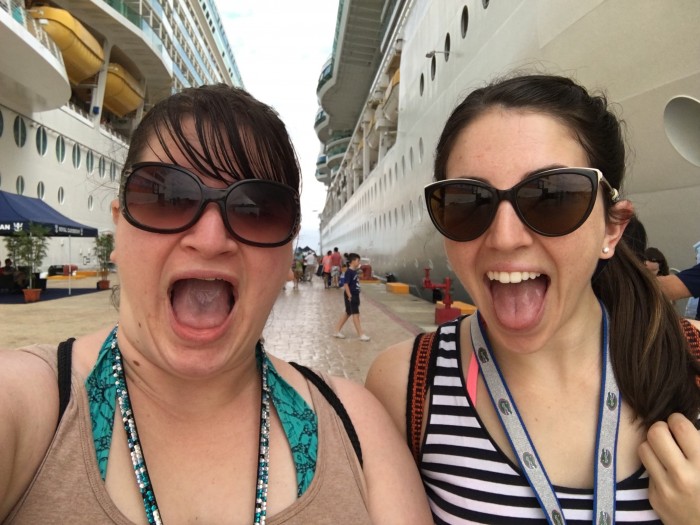 "OMG We're in Mexico!" faces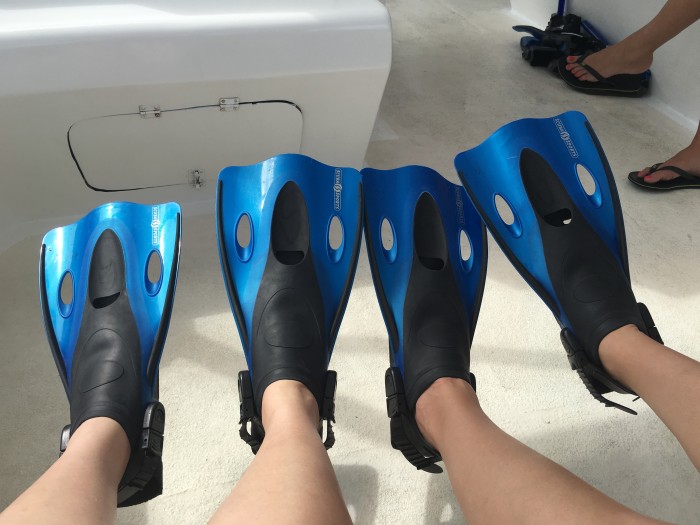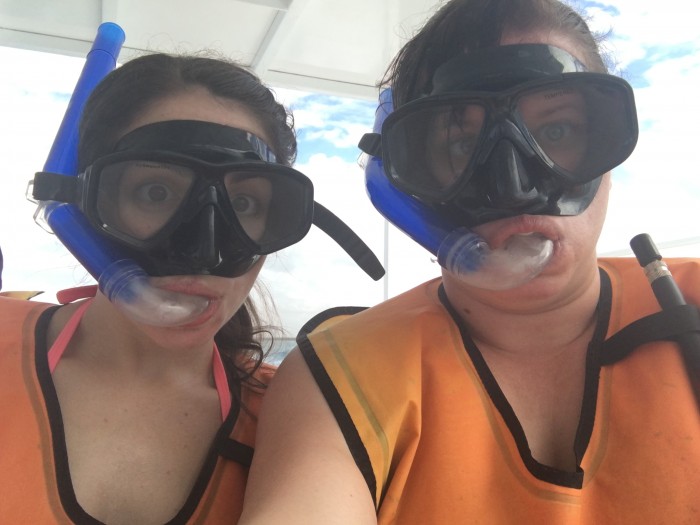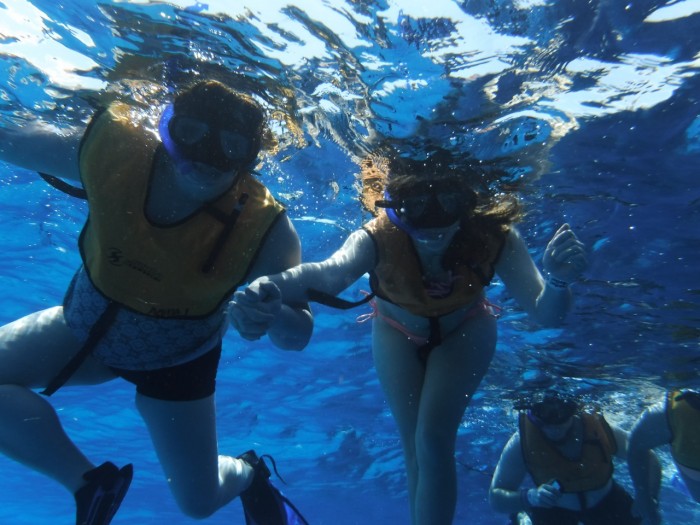 Briana and I signed up for a snorkeling excursion in Cozumel, and it. was. amazing! I've done a few snorkeling excursions (in Grand Cayman and St. Thomas), but never in Cozumel. It was more of a guided snorkeling tour, which I appreciated because the tour guide would swim down to point at different cool things, like schools of fish, coral reefs, and even a barracuda at one point! We also saw a ginormous manta ray. We had 45 minutes in the water, which felt like such a long time but also such a short time. It was an amazing experience, and one I will never forget.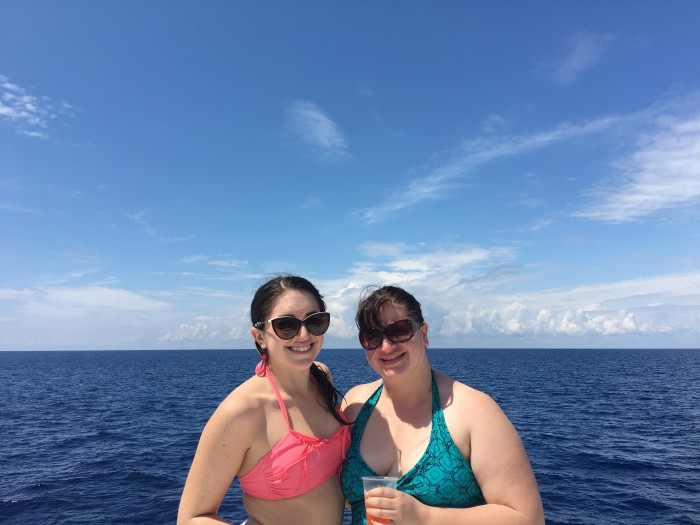 After snorkeling, we had about a 20-minute or so boat ride to Playa Mia, a water park and beach. They plied us with drinks and we spent our time at the top deck of the catamaran, drinking and enjoying the view!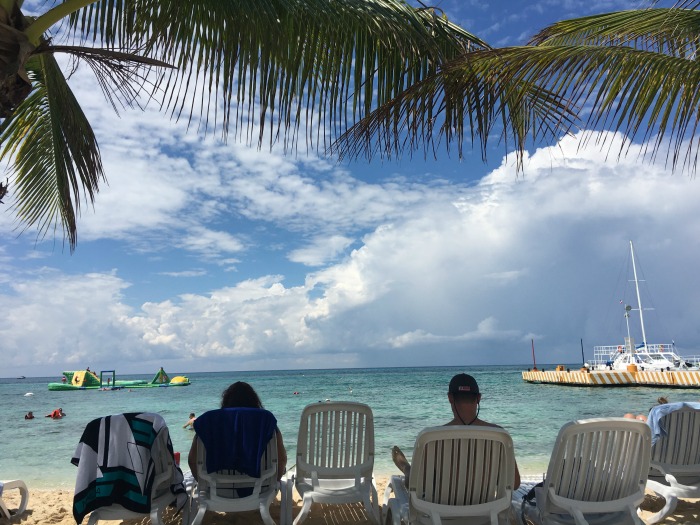 Our view from our chairs at Playa Mia. There was so much to do here! We started with a buffet lunch, which had the most random assortment of food – from taquitos to chicken nuggets. And then there were a ton of water toys to use, even inflatable water slides! We… opted to relax on the beach and read. Great decision.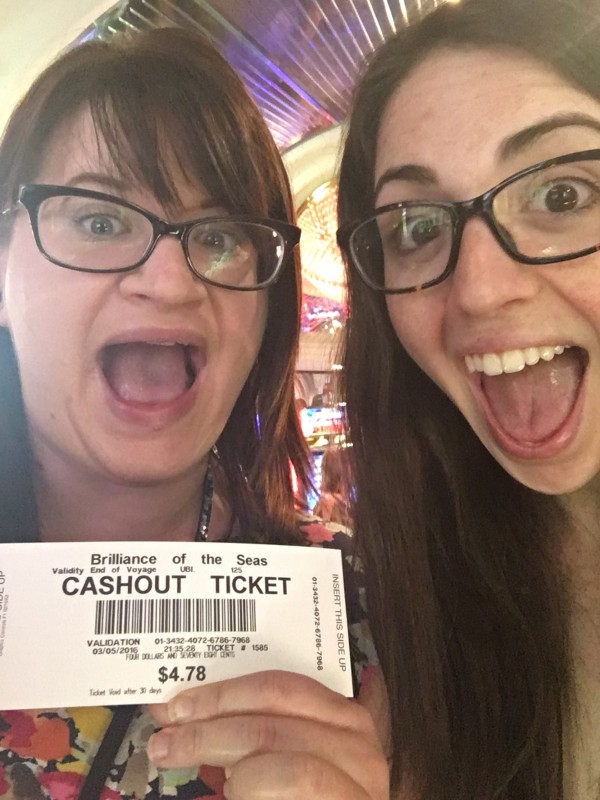 What are those happy faces for? Oh, we only won almost FIVE WHOLE DOLLARS playing to slots. Hey! We only played a buck, so I'd say that's a significant win. (We also ended up winning a little over $3.00 playing another slot game, so yeah, we were pretty lucky on Saturday night.)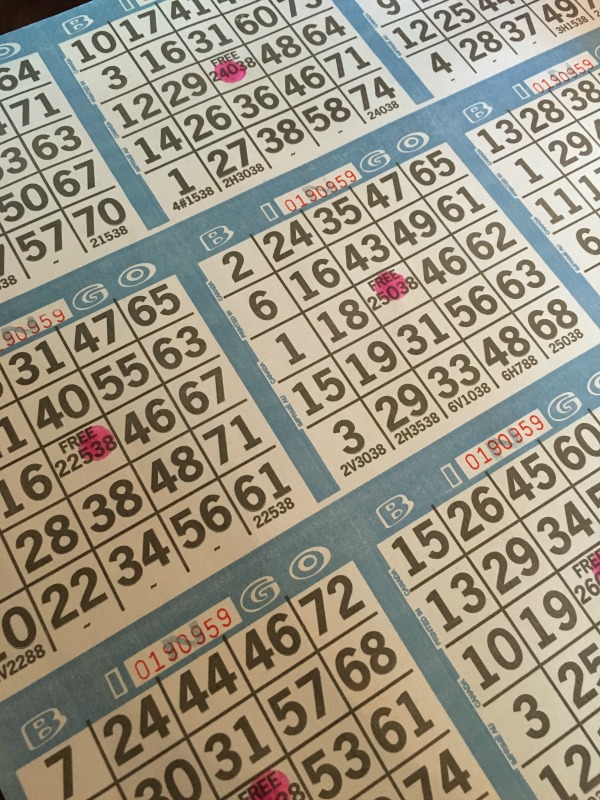 BINGO! I love playing bingo on a cruise ship – it's so much fun! The four of us played on the first day on the cruise, and then Briana and I played a second time on the last day of the cruise. We never came close to winning, but we had fun anyway. 🙂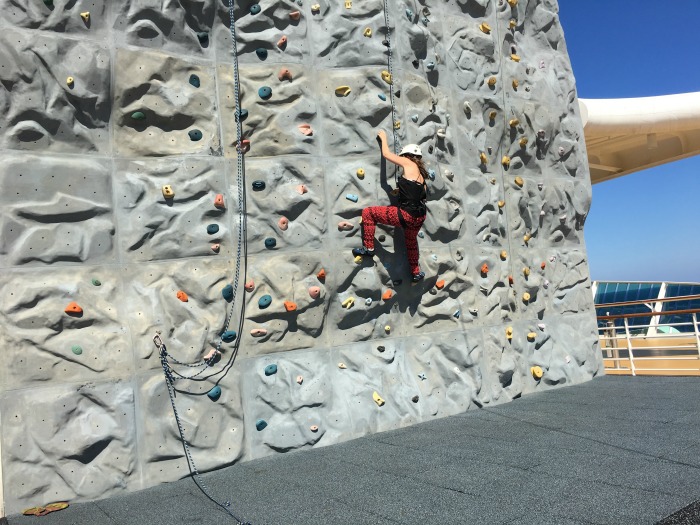 On the last day of the cruise, Briana and I tried rock climbing. She did amazing, and made it up the wall twice. Me? Welllll… I made it up halfway before my muscles gave out. I felt very annoyed with myself for giving up and not making it up the wall, but oh well. Next time!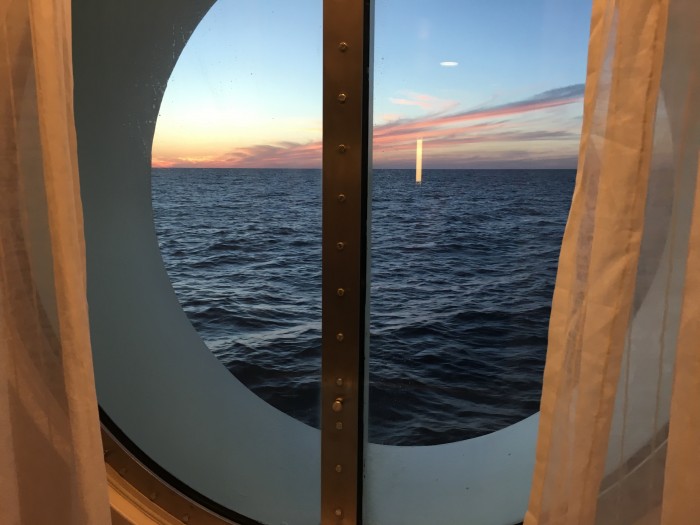 Sunset from our room on the last day of the cruise!