This week, I am documenting my life in a series of "Week in the Life" posts. I hope everyone enjoys this little peek into my day-to-day! Read all about Monday, Tuesday, Wednesday, and Thursday.
I had a really crummy night of sleep. I woke up at 1:30 a.m. with a stuffy nose, so I took some Nasonex, which cleared me up within minutes. (Ahh.) And then the rest of the night, I had terrible dreams that Roomie and my mom both had terminal brain cancer. I woke up from the dream multiple times, and would recognize I was only dreaming, only to fall back asleep and re-enter the dream. (<– Upon further research, I think I was lucid dreaming, which is when during dreaming, the person becomes aware they are dreaming. They aren't actually awake, but are conscious of what is happening, if that makes sense. I totally geek out about the brain and dream states, so this was incredibly interesting to me!)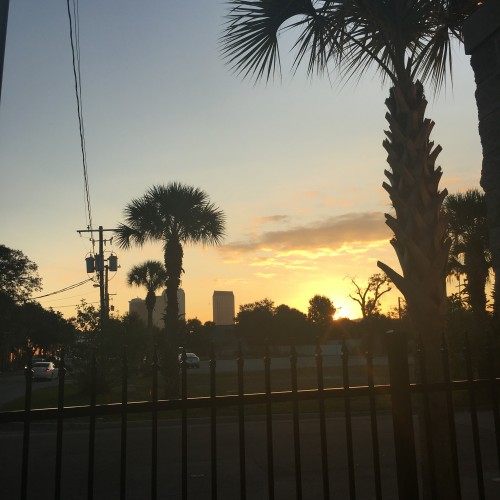 After a rough night of sleep, I was finally awoken for good at 5:15 a.m. to the sound of Dutch dry heaving. Lovely.
Thinking he was going to puke and knowing I had just cleaned my sheets and didn't want him horking on them, I hurriedly picked him up and placed him on the floor. Oddly enough, he stopped dry heaving after that. Okay then!
Then, we went on our first morning walk before I got dressed and walked down to the gym.
At the gym, I rode 3 miles on the spin bike and then did a 20-minute strength-training workout. Felt so good, and I was so deliriously happy to have my workout done for the day!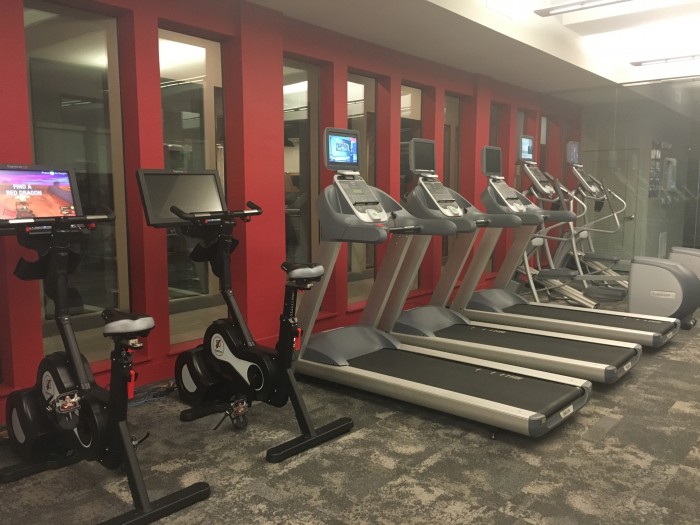 Back at home, I fed Dutch, took a shower, took Dutch on his second morning walk, did my hair and makeup, got dressed, made my breakfast shake, and then was out the door by 7:30.
My morning at work was fairly uneventful – all of the editing! First, I edited the pages a coworker sent to me and then I edited the blog-style pages I had written earlier in the week, and received back from my proofing partner on Wednesday. By the time I finished up, it was 11:30 a.m. and I was done with work for the week. Wahoo!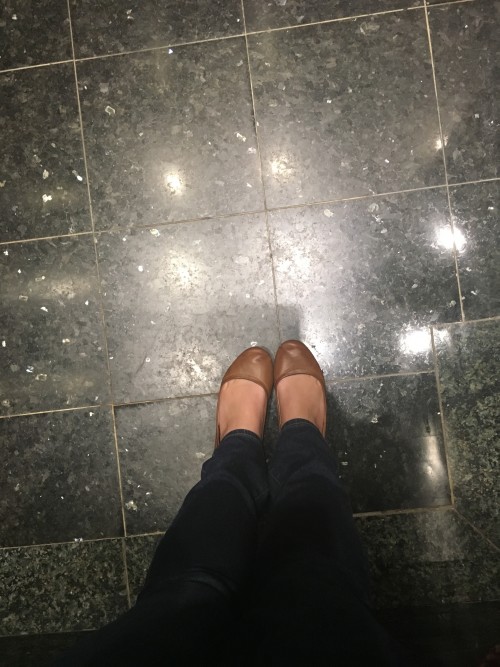 I came straight home from work, took Dutch on a short walk, and then ate lunch while reading all about lucid dreaming (see above, ha!).
And then I proceeded to have the most boring Friday afternoon/evening. I wish it was more exciting, but it was productive and I'm really happy I knocked off a lot of tasks on my to-do list. Here's a run-down of what I did:
Cleaned my bathroom, including washing my rugs and mopping my floor
Cleaned and vacuumed my room
Read a lot of The Martian (I am enjoying this novel so much that I'm taking my time with it and savor every word)
Wrote 3k words for NaNoWriMo (woo!)
Grocery shopped for the week
Baked homemade chocolate chip cookies to bring to my grandfather tomorrow
Baked chicken to take for lunch next week
Took Dutch on multiple walks, of course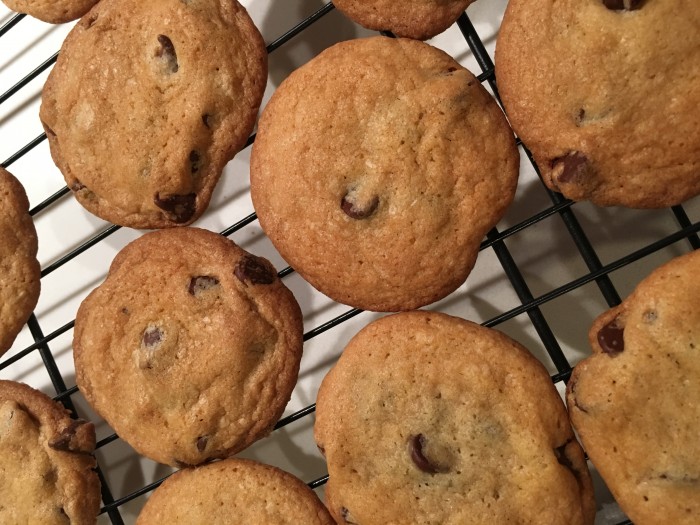 My last task of the evening was to bake my cookies, so I did that while finishing up this week's episodes of The Voice and watching a few episodes of Blackish. Then, I did my nighttime routine, read for a bit, and went to bed around midnight.
Thoughts on today: So not the most exciting of Fridays, eh? Such is life. When I began thinking about doing another "Week in the Life" series this year, I felt a lot of internal resistance at first because my life from an outsider's perspective is rather boring. It's not boring to me; I actually quite enjoy the "boring," though that is all relative, you know? But it's not filled with grandiose plans. I'm a homebody to my core, and I think this past week of posts has shown that. I like being home. I like cozy nights in, snuggled on the couch with my pup, writing or watching TV or reading. I enjoy this little life of mine. I know these posts probably are not as interesting to others as they are to me (I'm actually having a blast writing them!), but I think it's interesting to take an average week in someone's life and document it. It's fun to see how people's day-to-day lives differ from others.
Would you ever do a "Week in the Life" series on your blog? Tell me one good thing about your Friday!